This article is part of the Young & Entrepreneurial series that features young startup founders and entrepreneurs. You can see past features here. To stay up to date with future posts, sign-up here.

There has been a lot of discussion about immigration in the last few years, and segmented somewhere in this discussion is the proposition for a startup visa that is very much needed for foreign entrepreneurs who are creating jobs for thousands of Americans each year. In fact, according to this Inc. Magazine article, immigrant founders started 52 percent of all Silicon Valley companies between 1995 and 2005. However, there has been no luck for foreign entrepreneurs as the startup visa has gotten stuck in the middle of all the other immigration issues congress is facing.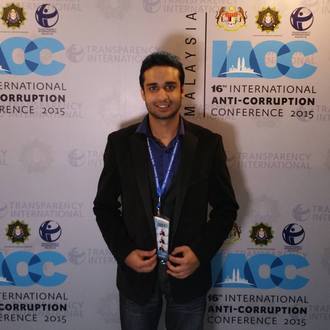 Currently, foreign entrepreneurs have a few options if they really want to stay in the U.S. First, they can get hired by a company that can sponsor their H1-B Visa. Second, they can opt to get an Investor Visa (E2 Visa). Lastly, there's the Extraordinary Ability Visa (O-1 Visa), which is dubbed as the genius visa awarded to those who can prove that they are near the top of their profession. The bar for this last one is known to be set pretty high where the founder must have achieved national or international acclaim. The qualifications makes it look impossible to achieve, but this doesn't mean one can't achieve it.
So when I came across this Technical.ly Philly article on gaming entrepreneur Arad Malhotra and how he was able to obtain an O-1A visa, I knew that I had to reach out and learn more about his story. After reaching out to Arad, I got the opportunity to learn more about the roller coaster ride he had just experienced.
The 25-year-old entrepreneur is the Cofounder and Director of Technology for Skyless Game Studios, a "Philanthropic Game Development"-based game studio that uses video games to spread awareness on worldwide issues. Through Arad's work in creating social impact games, he has been invited to attend national and international forums like the United Nations Conference Of State Parties, the Forbes 30 Under 30 Summit and the International Anti-Corruption Conference.
Yet up until the very last moment, Arad was unsure whether or not he was going to be able to stay in the U.S. or if he would have to relocate his family and try working with Skyless Game Studios team remotely.
Overcoming the International Entrepreneur Immigration Problem

Arad started out by sharing with me how he started thinking about the VISA process a few years ago when he was about to graduate from Drexel University and Skyless Game Studios was finishing its first year. He shared, "I had a job offer from one of the Silicon Valley tech companies. I was thinking of moving there for a few months and working remotely for a short time while working on the business on the side."
Arad had finished interviewing, gotten his offer and was in the process of negotiating in salary and compensations before applying for the H1-B visa. However, a few weeks later, Arad would find out that the position he had been accepted for had been dissolved.
He shared, "Literally, there was 10 business days left to go before the deadline for filing the H1B Visa, then they tell me that the position didn't get approved and that the company was dissolving it." Arad had no choice but to rely on his optical practical training (OPT) and STEM extension and have Skyless Game Studios hire him. But these extensions didn't last forever.
The Journey to the O-1 Visa

Knowing that his OPT would run out eventually, Arad started looking into other options that would allow him to continue staying in the U.S. He would then come across the O-1 Visa which looked a bit daunting but not impossible. With this in mind, Arad started reaching out to immigration lawyers, only to get varied responses from both extremes. Some lawyers told Arad to forget about it since O-1 Visa's are usually reserved for geniuses with Ph.Ds who were working on next-level research. While other lawyers told Arad that it was really easy, he just had to wire in the money.
He shared, "That scared me off because I did my research and I wasn't really sure if this was going to happen. Ideally, I would have been more confident if i were six months ahead of my life. But with the O-1, i had to do it now but I wasn't sure if i was there yet, an 'extraordinary visa holder'."
However, luck would be in Arad's side. After writing an article about his immigration situation on Technical.ly Philly, an immigration lawyer would reach out to him and explore a few options with Arad before giving a realistic perspective that Arad wasn't the strongest candidate for an O-1 visa but he also wasn't the weakest. After talking in more detail, Arad eventually decided that he had met the right lawyer to do the job.
He shared, "He himself was very entrepreneurial. he left his old firm and started his own practice and that was the synergy. That's how it fell into place. He helped me write all my recommendations and they were fantastic."
But up until the very last moment, Arad was unsure whether or not he was going to be able to stay in the U.S.
The Thousand Miles Per Hour Uncertainty

Arad shared, "I mean it was a thousand miles per hour of thoughts going on in my brain because I had family to think about as well. If it was just me, it would be easy to say you know what I'll just move somewhere and forget about them."
Ultimately, Arad realized that he would just have to trust in the stars and just do it. He shared, "I was going to speak at an anti-corruption conference in Malaysia so I booked a one-way ticket unsure if my O1-visa would get approved."
Arad shared how he just decided to hope for the best and prepare for the worst. He shared, "The biggest mistake that most people make is considering things in their life as problems. There's no such thing in the world as a problem. It's always a challenge that you just need to overcome."
With a mix of luck and hard work, Arad would be granted an O1-visa. It was time to get back to focusing on his startup Skyless Game Studios.
Solving Problems with Video Games - How Skyless Game Studios came about

Growing up, Arad really enjoyed art and working on creative projects. But in high school, he would get introduced to computers and programming, and would develop a passion for technology. However, he wasn't sure if he wanted to work in a big company and just write endless lines of code. Instead, he decided that he wanted to combine his passion for art and computers in creating video games.
He shared, "I didn't play games as much as people in this industry do but i was really passionate about it." This passion for video games would lead Arad to take up computer science in Drexel University with a focus on video game programming, human computer interaction and video game design.
Things would get even more interesting when Arad would meet his two eventual business partners Oleks Levtchenko and Chris Bennett. While they initially developed applications for productivity, they eventually realized that it wasn't something they were passionate about. And so they decided to find a common interest: Gaming.
While gaming was something all three of them were passionate about, creating a successful video game is like a crapshoot in the dark. They needed something that would differentiate them. Arad's and his cofounders international experience and interest in development would lead them to pursue "philanthropic game design."
He shared, "Essentially our first idea was to create a video game that teaches people where terrorism comes from. How and why do people get into terrorism? A lot of it is very psychological and circumstantial."
However, games like these require subject matter expertise and a huge budget. Two things the team didn't have. So the team started searching for resources when they would come across the perfect opportunity.
Games for Anti-Corruption

Arad shared, "When we were networking, I went to one of our ex-professors who was the founder of the game design program in Drexel University and once we told him about this, he told us that two professors had just pitched to him to build a game about corruption." A few days later and the Skyless team would get connected to these two professors.
These two people would turn out to be anti-corruption experts who have worked with the US government, recovering millions of dollars. At that same time, they were using an excel game to teach people in George Washington University how to track clues to fight corruption. A perfect match had been found.
While these two experts could teach 20-25 people at a time, building a game could easily be used to teach thousands of people from all over the world. Arad shared, "So the whole concept is turning it into a digital video game for scalability. We can go to the developing countries, and we can train people for a much lower cost. The other thing is the quality of training goes up now that you're learning by doing. You're simulating what you would actually have to do and the assessments really helps. It creates more transparency and feedback loops and it creates more accountability as well."
The Startup Journey Continues

Since starting out three years ago, Skyless has gone on to hire close to 40 different interns and contractors to help them develop different video games that range from games for kids with autism to games that help people learn more about urban planning. While they haven't had an official launch for any of their games yet, the team plans to unveil their games one by one in the upcoming months.
As for Arad, things are back to normal with him securing the O-1 Visa. But then again, this is only another part of his startup journey.
He shared, "This might be the biggest thing I've overcome but there will be more things coming. But I look at everything as a challenge. I like to tell people to gamify your life. Whenever you have a challenge, just keep trying. Sometimes, you have to do the same thing 10 times to get through a wall or the 11th time you realize there's a little hole in the world that you can crawl through. Find your solution and focus on the solution. Don't let stress get to you. Don't let the circumstances get to you. Think solutions based. I know it's easier said than done but that's the one thing that has worked for me in life."
Arad may just have figured out the secret to the game of life.
David Ongchoco is a student entrepreneur and avid storyteller from the Philippines studying at the University of Pennsylvania majoring in what he likes to call, LIFE. He is currently working on expanding his for-purpose organization YouthHack. It's David's goal to make an impact in the lives of as many people possible while constantly learning new things every single day. If you have any interesting startup stories, David can be reached via Twitter @DOitChoco. You can also email him at david@youthhack.net.
Related