Four-year-old Amelia Healey has definitely earned her spot in the running for Chris Pratt's biggest fan.
To celebrate her 4th birthday earlier this month, Amelia had a party with a "Guardians of the Galaxy" cake. Her mother, Terri Healey, told HuffPost that she received not one, but two Star-Lord (Pratt's character) dolls. Terri's best friend also gave Amelia a miniature cutout of Pratt.
"We weren't sure she'd put it all together but as soon as she saw it she said, 'It's Star-Lord! I love it!'" Terri said.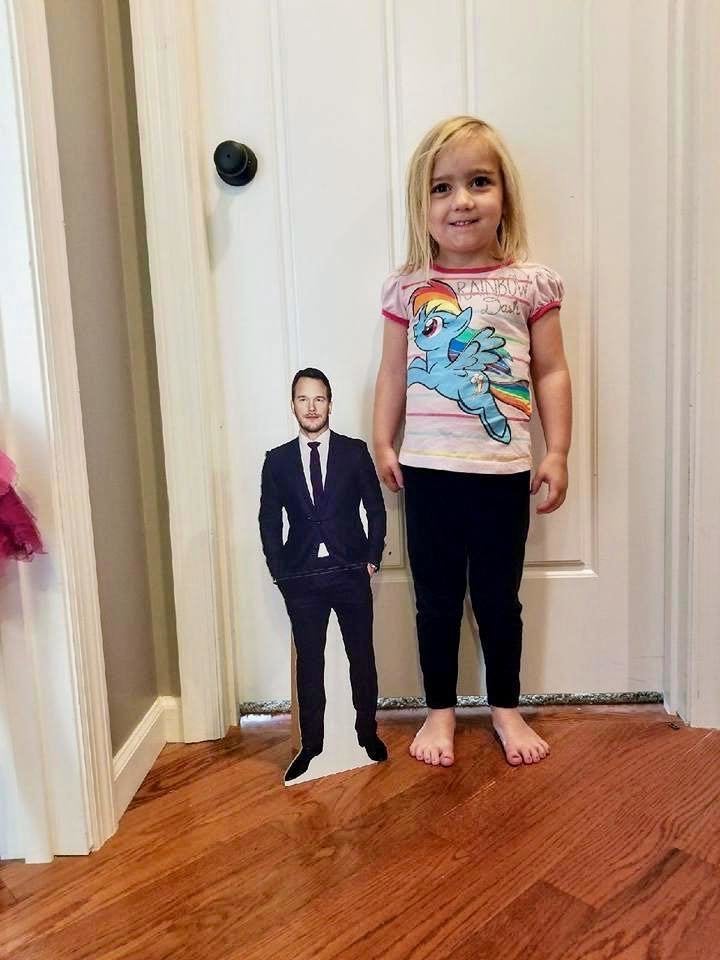 Terri isn't sure why Amelia took to Pratt so quickly, but the 4-year-old loves his roles as Star-Lord in "Guardians of the Galaxy," Owen in "Jurassic World" and Emmet in "The Lego Movie."
"Her practicality in the matter is the best part," Terri told HuffPost. "'He's just cool,' is all she will say."
Amelia has since taken her mini actor friend to the bus stop to pick up her brothers, to the park and to go birthday shopping.
"If she wants Star-Lord to go, he goes," Terri joked.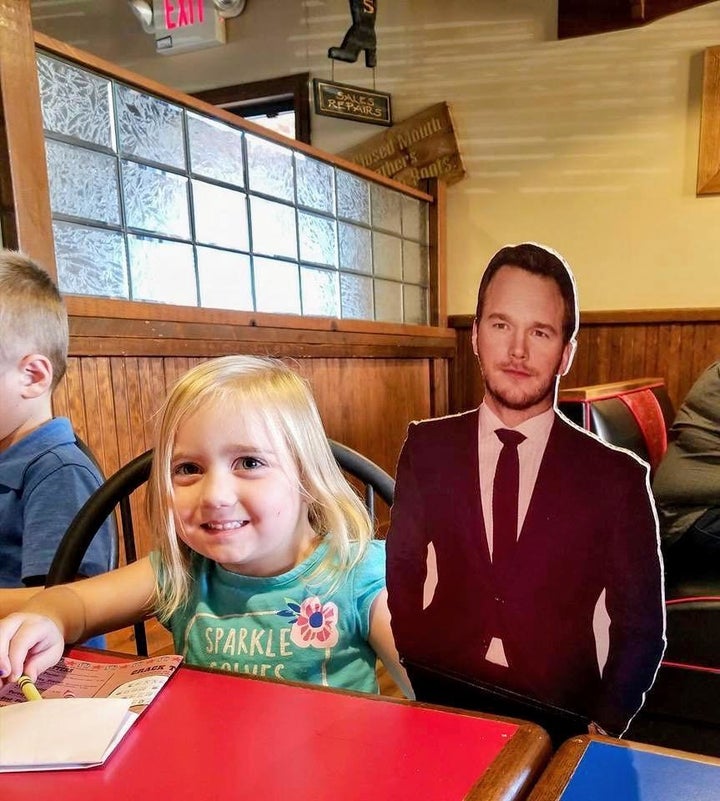 Pratt has also found fans in other members of Amelia's family. The actor is known to visit kids in children's hospitals and raise money to help them and their families. Amelia and her family are no strangers to what those children and their parents experience since the 4-year-old has three forms of congenital heart defects, including complete heart block.
"We greatly respect his work in that area as well as being fans in general," Terri said.
Amelia had her birthday party after a local congenital heart walk event that raised awareness. The 4-year-old has a pacemaker, which she calls a "battery" and will have for life.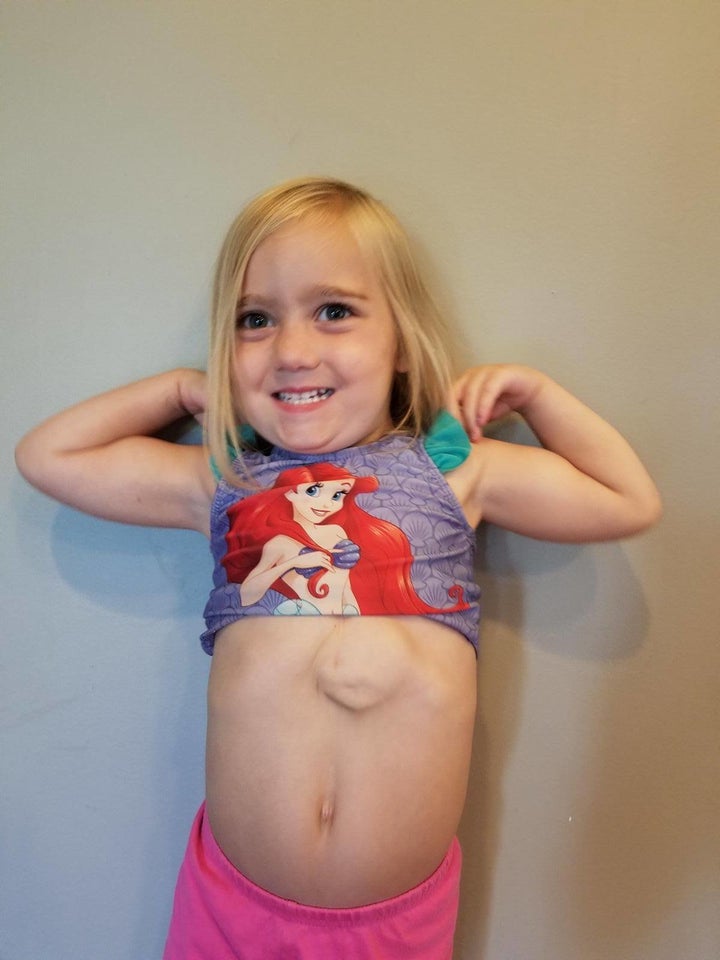 Terri told HuffPost that Amelia's first cardiologist has used photos of Amelia to comfort other families experiencing the same difficulties.
"If her story can help others, we are blessed to share," she said.
She has also recently shared the same photos of Amelia with Pratt via Facebook.
"I told him that he can find all kinds of photos and videos of Amelia and his cardboard identity, but these photos are what make her special to us," Terri said.