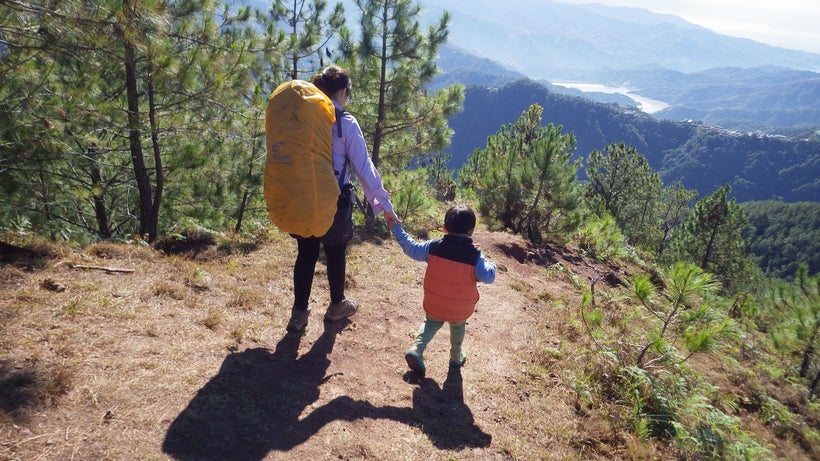 Hiking is becoming a mainstream nowadays and even children are being engaged in this kind of activity. Surprisingly, a 4-year old boy from the Philippines named Wyatt Maktrav has been to 42 mountains to date. Unique name, isn't it?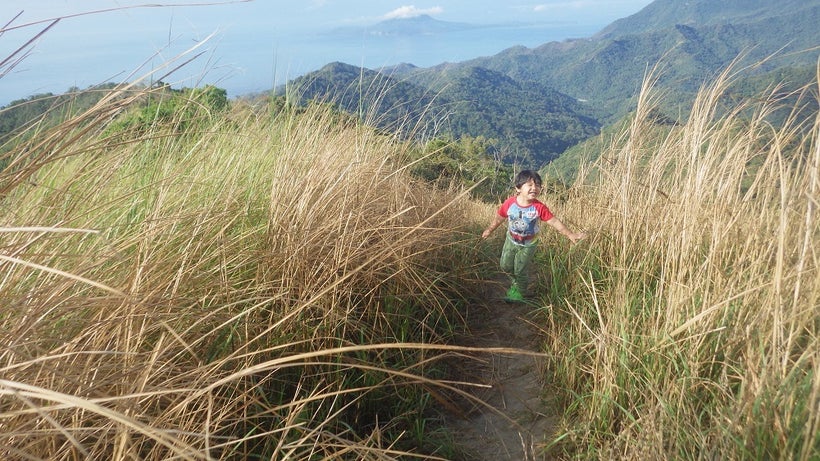 Wyatt is a common name, but where did 'Maktrav' came from? Filipino hikers are familiar with this term because Maktrav is a shortened term for Mt. Makiling Traverse – one of the hiking trails in the Philippines.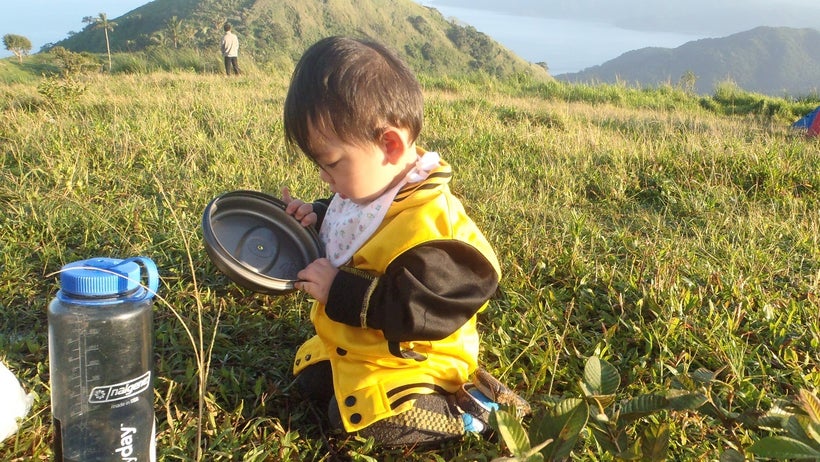 Wyatt had his first camping experience when he was 8 months old. According to his parents, they just tried it at first to observe how their son will react to nature. To their surprise, Wyatt expressed interest and he's really happy when they're going out.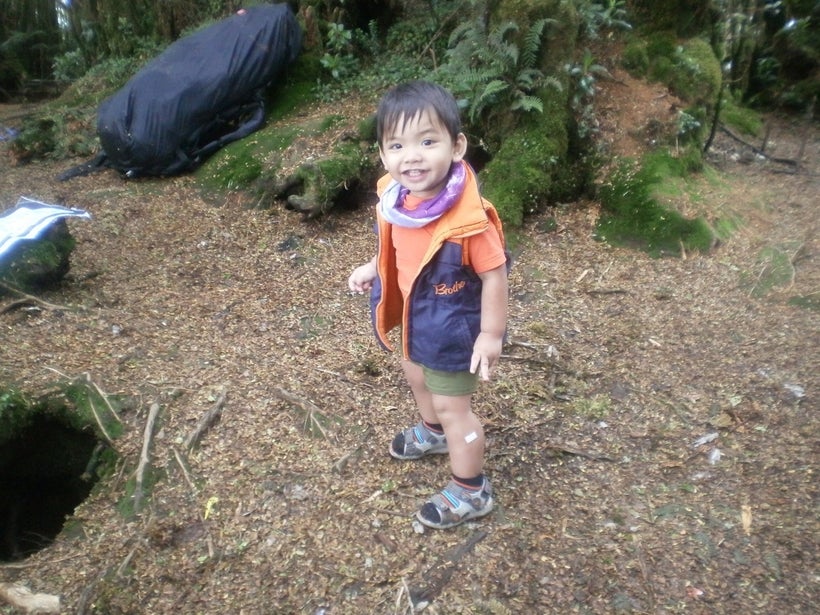 Since then, Wyatt has been to six of the top 10 highest mountains in the Philippines – Mt. Apo, Mt. Dulang-Dulang, Mt. Pulag, Mt. Kitanglad, Mt. Timbak, and Mt. Amuyao.
Obviously, Wyatt Maktrav could not do that by himself. His parents, Ed and Kaila Bedural, are both hikers so it's not a surprise that they exposed their child to outdoors at an early age.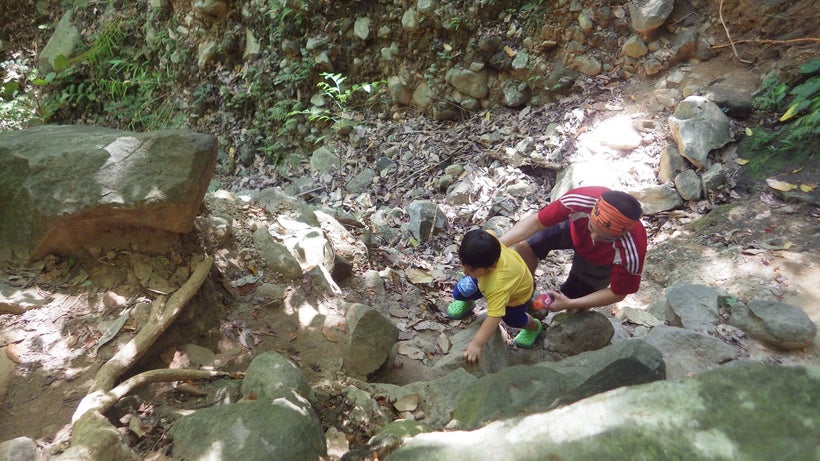 Ed is working as an IT manager while Kaila is a freelance web developer and SEO specialist. They keep track of their son's mountain adventures and travel so they can have something to look back as time goes by.
42 mountains seem too much for a 4-year old child, but their family bonding in the outdoors won't stop. Even though the couple received criticisms about bringing their child in the mountains, they said those negative comments don't bother them.
The couple carefully choose which mountains to take their son and they consider the needed preparations, the terrain, and the weather. There were times that they cancel a planned trip due to bad weather in the area. They still adhere to the "Safety First" rule.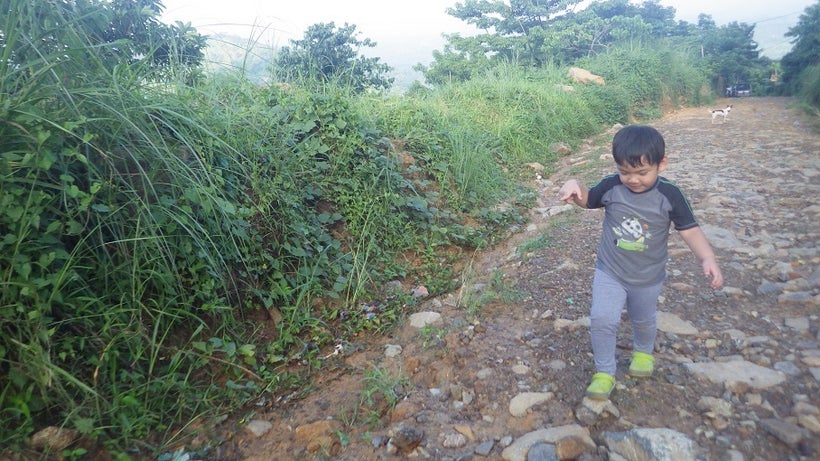 On May 2017, Bedural family will be having their first ever international climb in Mt. Kinabalu, Malaysia. If they push this plan, Wyatt Maktrav will be the youngest Filipino to hike Mt. Kinabalu. He will be 4 years 9 months and 10 days old by then.
According to Malaysia Records, the youngest to climb Mt. Kinabalu is Muhammad Amiruel Isohod of Melaka at 4 years 2 months and 2 days old.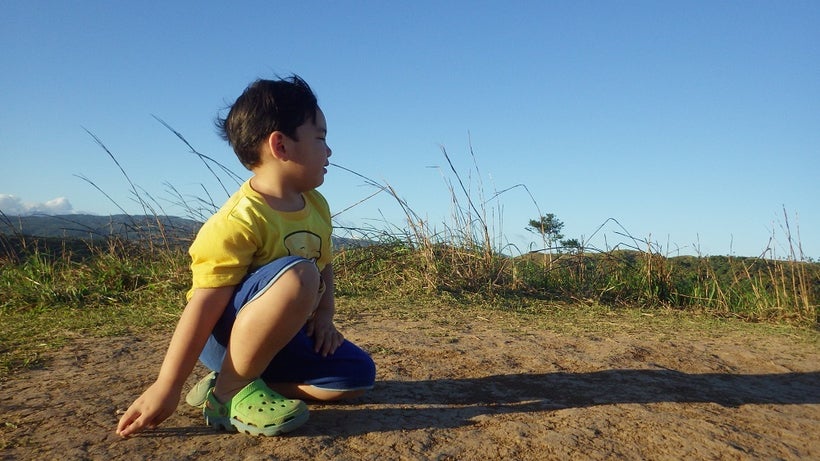 Will Wyatt Maktrav be the second youngest person to hike Mt. Kinabalu?
REAL LIFE. REAL NEWS. REAL VOICES.
Help us tell more of the stories that matter from voices that too often remain unheard.
This post was published on the now-closed HuffPost Contributor platform. Contributors control their own work and posted freely to our site. If you need to flag this entry as abusive,
send us an email
.