Solange Amorim, aka Tia Sol (Aunty Sun) lives in Manaus, Brazil and has gained quite a following on Facebook and Instagram for her creative costumes.
Here she is as Gramma Tala from Disney's "Moana."
She does a killer Yubaba from "Spirited Away."
And here she is as Muriel Bagge from "Courage the Cowardly Dog."
Amorim told HuffPost that she used to just tag along to cosplay conventions and events with her 19-year-old daughter Jessica. Three years ago, she began dressing up, too.
"I liked it so much and I couldn't stop," Amorim told HuffPost. "At my first event, I won first in the cosplay parade!"
Now, she has a closet full of costumes and tons of fans who appreciate her for bringing diversity to a community mostly dominated by young people.
Her advice for others who may feel nervous about cosplaying because of their age or anything else? Get out there and do your thing.
"Enjoy life!" she said. "Don't feel ashamed and don't listen to criticism. We're not old; inside, we're all children. It's never too late to be happy."
See more of her creative cosplay outfits below: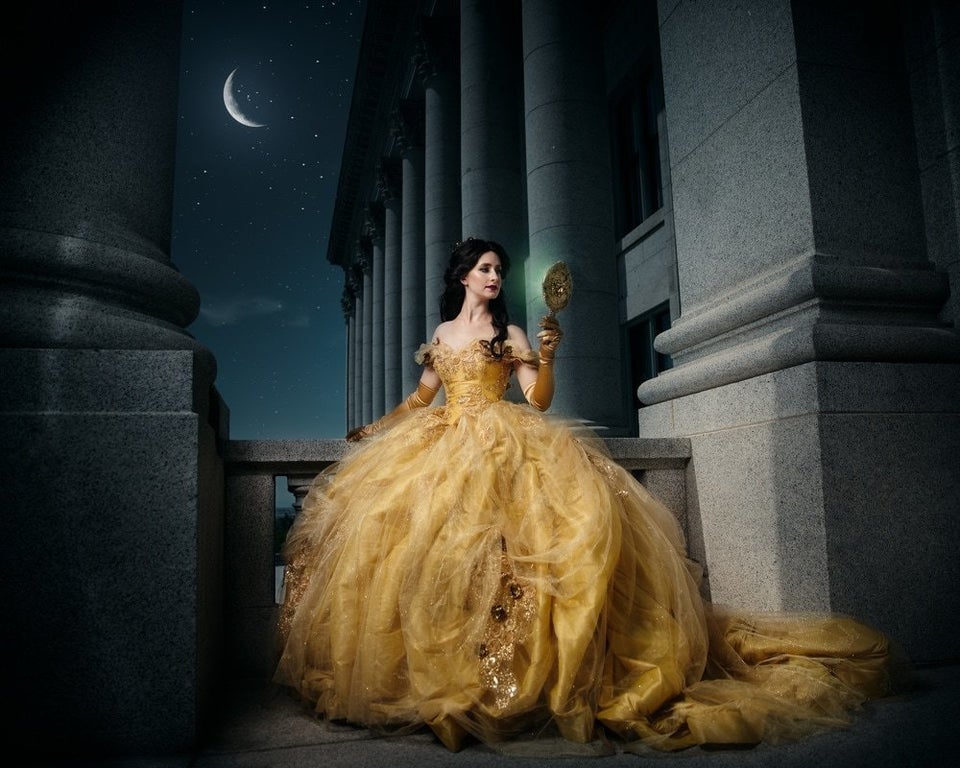 Disney Princesses Transformed Into Older, Powerful Queens