When a 6-year-old girl was asked to write about something she likes about herself, she responded with a simple but powerful message about body image.
Semra Aniston Young is a kindergartner in Kansas City, Missouri, and her grandmother shared this photo of her response to that writing assignment. The little girl drew a joyful picture of herself, along with the caption "I like my bodee."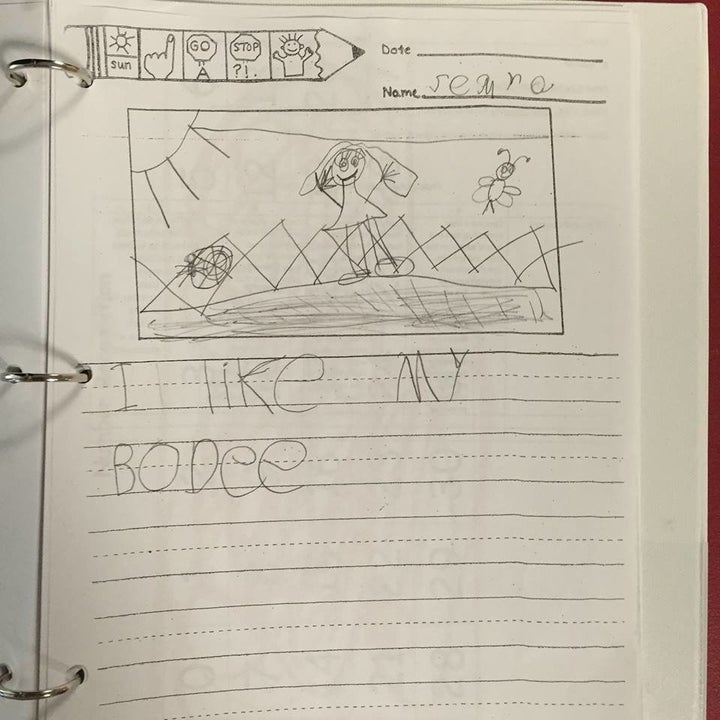 Semra's mom Kali Young told The Huffington Post that she and her husband first saw the completed assignment at a parent-teacher conference. "Her teacher loved it and was excited to share it with us," she said. After chuckling at the creative spelling and admiring the detail in the drawing, Young said she and her husband considered the underlying meaning.
"We discussed how happy we were that she sees herself as beautiful and that she loves her body," the mom said, "We were so thankful that our daughter sees herself in a positive way."
Young, who works as an assistant principal at an elementary school, said she encourages her daughter to notice the positive aspects of people she sees and meets. "In a time where negatives seem to swarm in our society, I want my daughter to feel the positive and see the positive in herself and others," she told HuffPost, adding that she and her husband emphasize the importance of "inner beauty" qualities like kindness and compassion.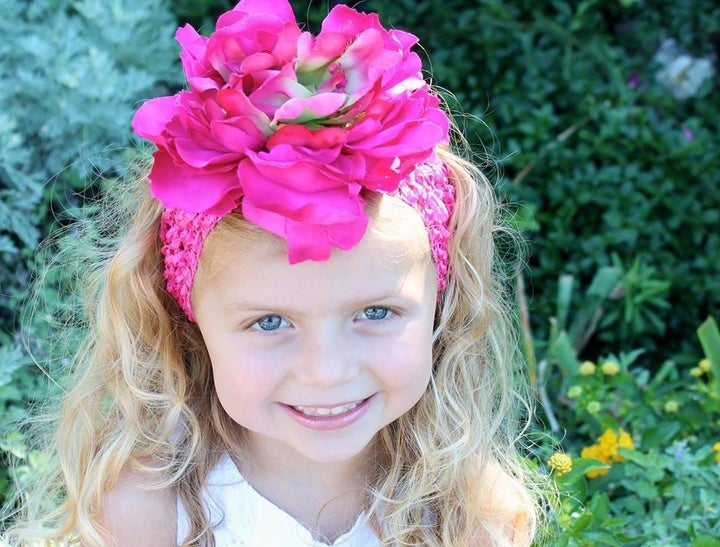 "When it comes to outer beauty, we point out what a beautiful shirt someone is wearing, or compliment a beautiful hair color or skin color," the mom continued. "My hope is that she sees that inner beauty is paramount and that outward beauty is represented in many diverse ways. I want my daughter to see herself as a beautiful, confident, young lady -- inside and out -- and seeing her positive self image through her writing makes me so incredibly proud."
As an educator, Young is highly aware of the pressure and mixed messages about body image that girls experience as they grow up. And she's determined to help Semra develop confidence and compassion from a young age.
"As her mom, I know I am her biggest role model," she said. "Even on days when my jeans feel tight or my hair seems frizzy, I am cognizant of my words and selective of what I choose to say. I wear my swimsuit to the pool and swim with my daughter even on days when I feel 'extra curvy.' I try my best to model the courage and kindness I want my child to have."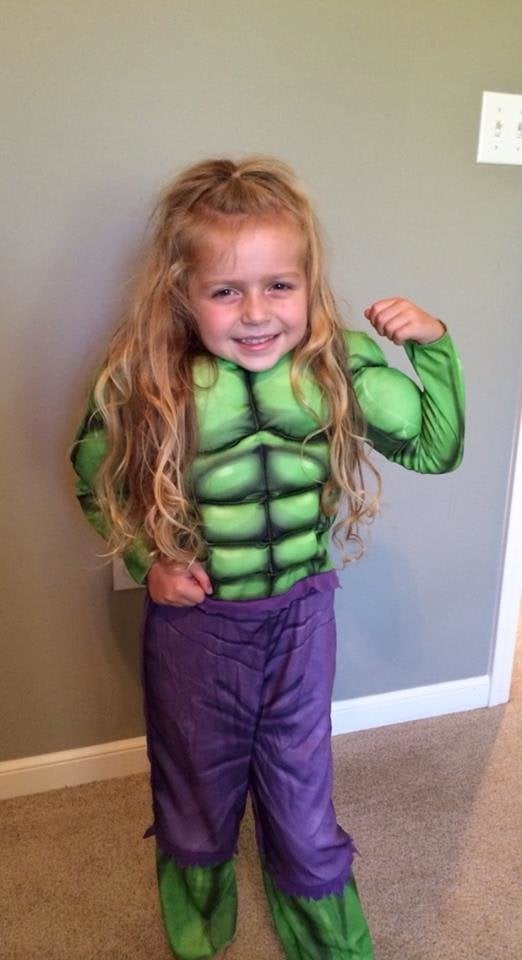 The 6-year-old has already impressed her mom with her positive attitude.
"Semra notices beauty in everything and everyone," Young said, recalling a recent experience when her daughter noticed "a larger women, wearing a long floral dress that appeared to have some stains and tears." According to the mom, Semra loudly remarked, "Mom, she's a princess!"
"I love that my daughter saw the same lady we all did, but chose to see the beauty ... the princess," the mom concluded.
When Semra's grandmother shared her writing assignment on Facebook, the family received lots of positive comments. "I hope that sharing her writing will inspire parents and children to see the beauty in the world around them -- in everything and in everyone," Young said. "I hope that it will challenge others to see "the princess" in the lady that walks through the parking lot. I hope that it will help them to appreciate their inner and outer unique beauty."
"I hope that it will remind them of the value in the view through a child's eyes ... because a child's view of the world is amazingly beautiful."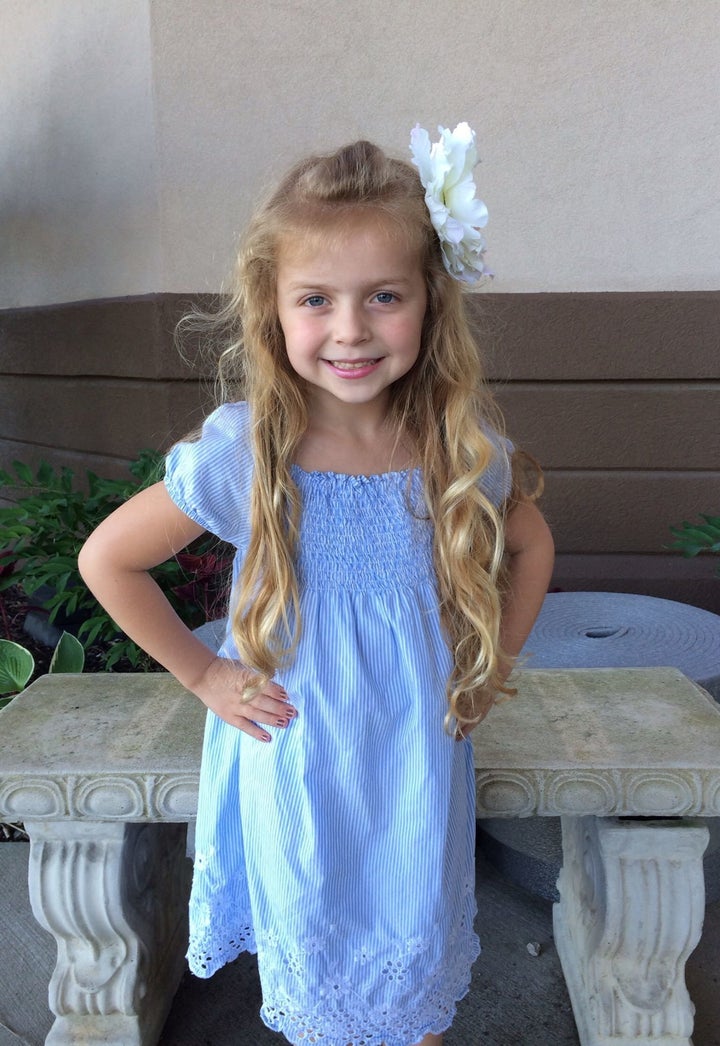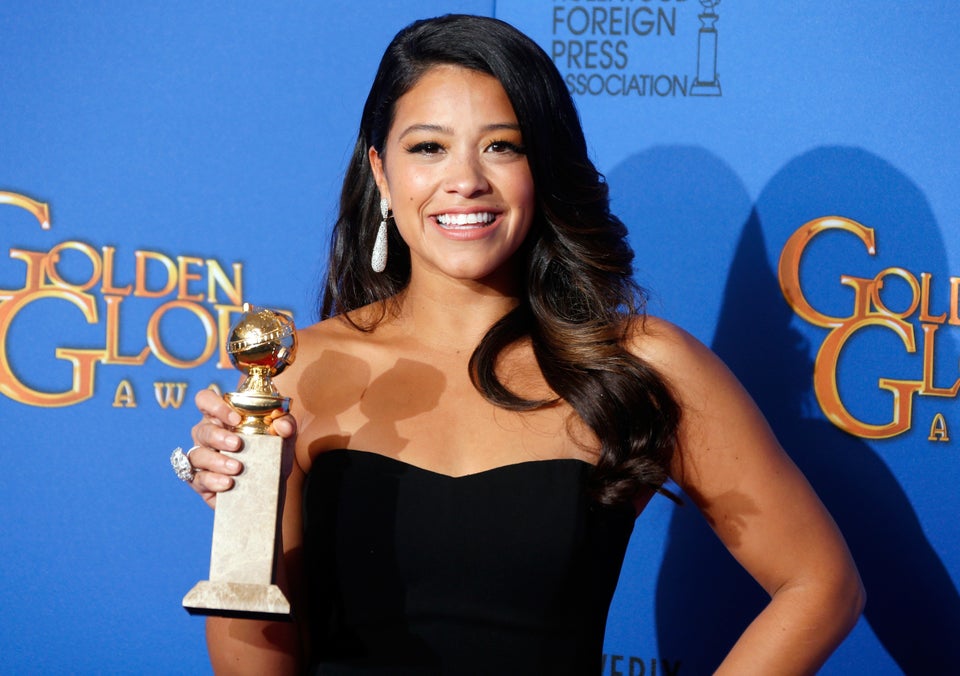 Meet Our Body Image Heroes
Related