After her daughter's hair began falling out, Daniella Wride took her to a dermatologist and learned that her child had alopecia. A few weeks later, she became nervous about "Crazy Hair Day," a themed day at school her daughter always enjoyed, until she found a creative solution in Walmart's craft section.
Wride, who lives in Salem, Utah, told The Huffington Post that on January 1 she noticed her daughter, 7-year-old Gianessa Wride, had a bald spot on the back of her head that was the size of a quarter. The hair around her temples was also beginning to thin. A visit to the pediatrician and the dermatologist confirmed Gianessa's alopecia diagnosis.
March 28 marked Gianessa's school's "Crazy Hair Day." Last year, she turned her hair into a colorful unicorn horn. Determined to come up with an idea for this year's themed day, Wride hit the craft aisle at Walmart.
"I knew that I wanted to do something fun for her," she told HuffPost.
On her search, the mom of three found a pack of jeweled scrapbooking stickers and thought that the bright colors and fun designs would complement her daughter's charm.
"It just fits her perfect personality perfectly," she said.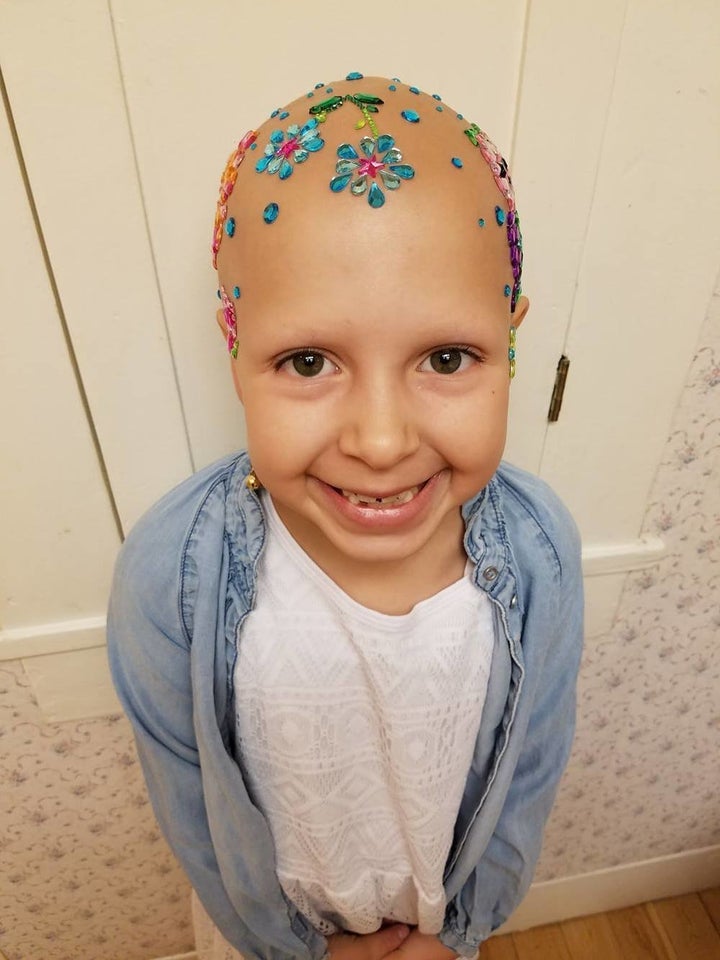 Wride told HuffPost Gianessa was nervous about the idea initially. Since her daughter's diagnosis, Wride had also worried that Gianessa's classmates would bully her.
"I told her kind of what the plan was," she said. "She wasn't sure if people would like it."
Once Gianessa looked in the mirror after her mom applied the sticker designs ― flowers, a butterfly and an owl ― she was ecstatic. She especially adored the jeweled green owl on the side of her head because green is her favorite color.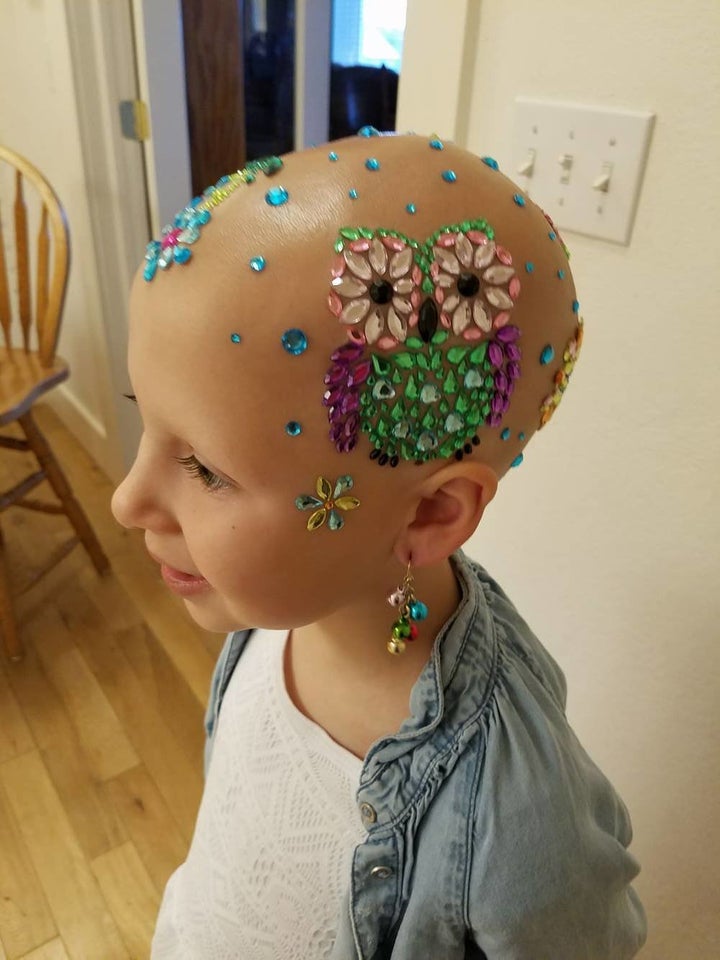 Her classmates loved her look, too. Wride said as soon as she dropped Gianessa off for school, she heard kids complimenting her daughter's hair.
"She opened the car door in the car drop-off lane and kids were already telling her that it was amazing and awesome and that they wish they could do it and that it looked so great," Wride said. "When she got home from school she told me they all told her that they absolutely loved her crazy hair."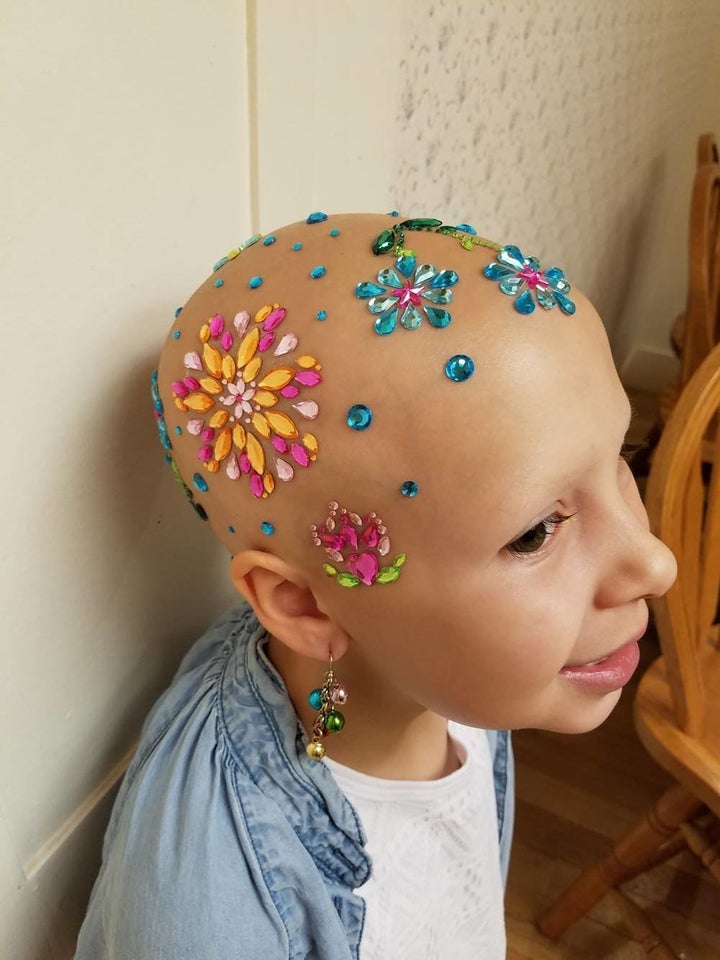 Wride makes sure to remind Gianessa that she is "awesome, with or without hair." She also encourages other people with the autoimmune disease to wear whatever feels most comfortable for them, not for everyone else.
"Whether that's wearing a wig, donning a scarf, wearing hats or rocking the bald look, you got this!" she said.
Related
Before You Go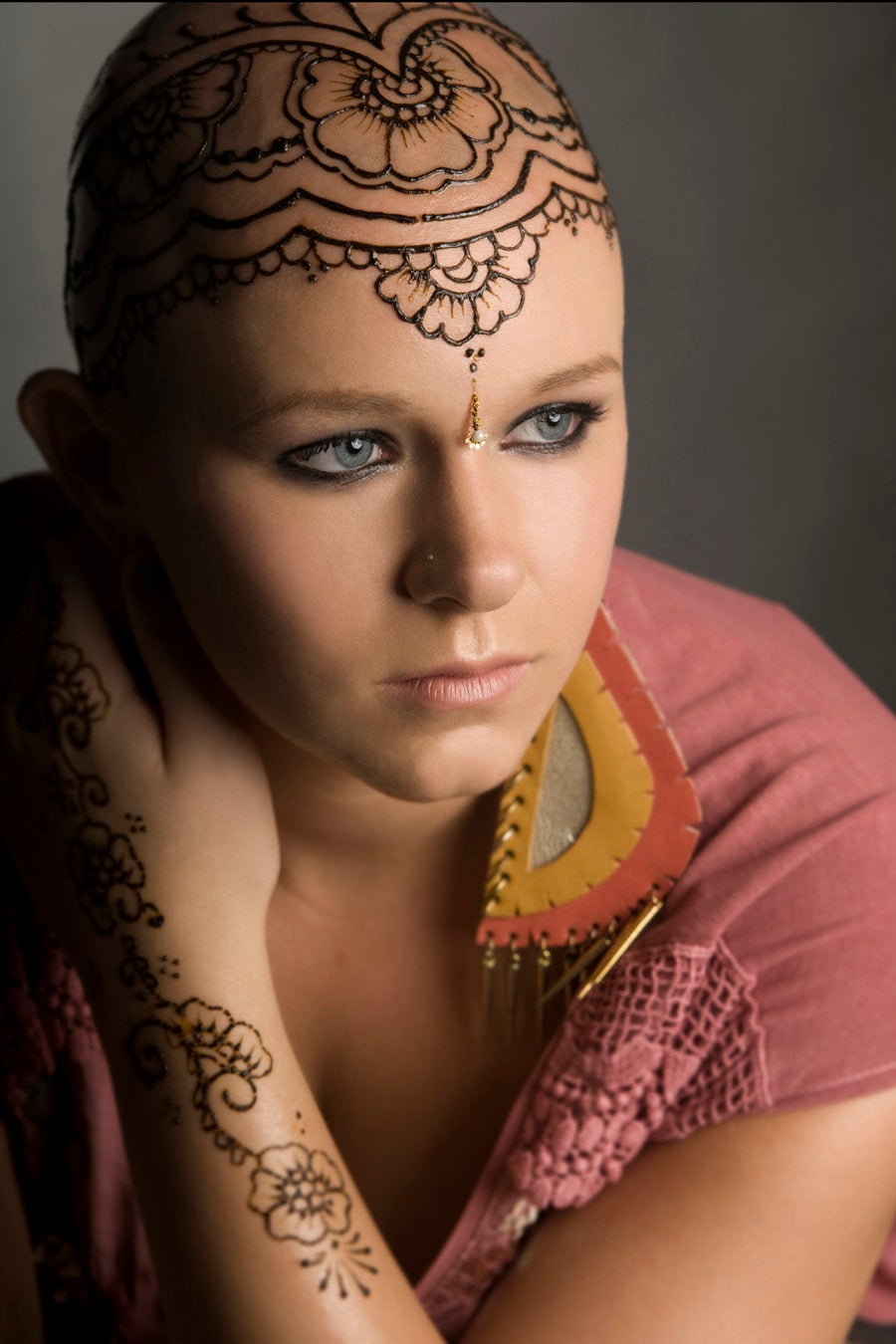 Alopecia Patients Overcome Their Hair Loss With Beautiful Henna Crowns