Seven-year-old Lainie Griffin might have the most realistic costume this Halloween.
She dressed up as a mom and completed her costume with two baby dolls, spit-up on her clothes and dark circles under her eyes. In other words, she nailed it.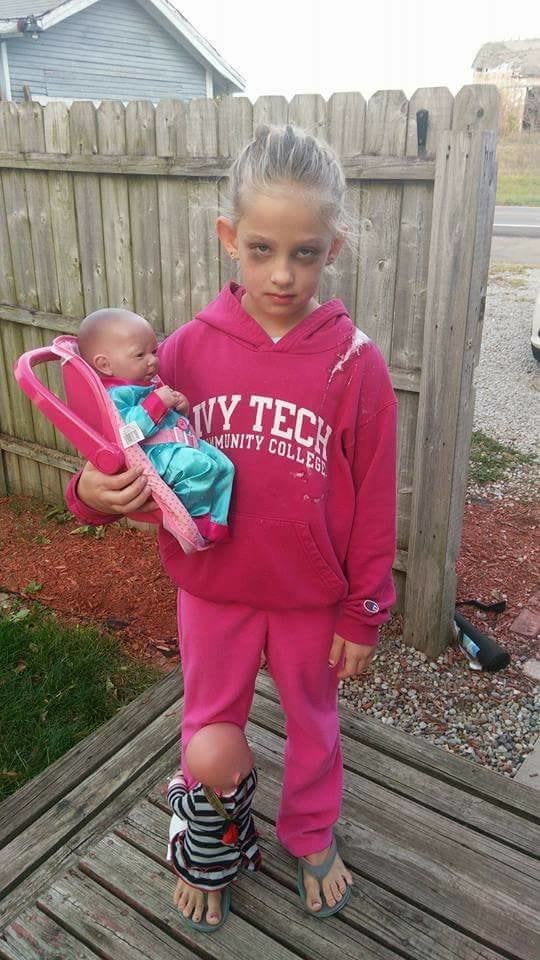 Jessica Griffin, Lainie's mom, told The Huffington Post that her daughter came up with the idea for her costume on her own. The mom of five helped by putting everything together and added brown eye shadow under Lainie's eyes to make her look tired. And don't worry, the spit-up wasn't real. It was a mixture of water and baby powder. Jessica enjoyed working with her daughter to come up with her final homemade mom look.
"Having five children at home, it gets expensive buying costumes from the store and they're so cheaply made. We like to try to come up with ideas where we can make our own," Jessica said.
Rachael Fansler Beachy, a friend of Jessica's family, posted a photo of Lainie's perfect costume on Facebook on Oct. 29, calling it "the best costume" she's ever seen. As of Monday, the photo has gotten more 180,000 reactions.
When asked what inspired her daughter to be an exhausted mom for Halloween, Jessica suggested it was Lainie's "motherly" nature. In fact, the 7-year-old's nickname is "mamma."
"I think she just enjoys taking care of people and helping," Jessica said. "She has an amazing heart!"
Not to mention an amazing Halloween costume.
Before You Go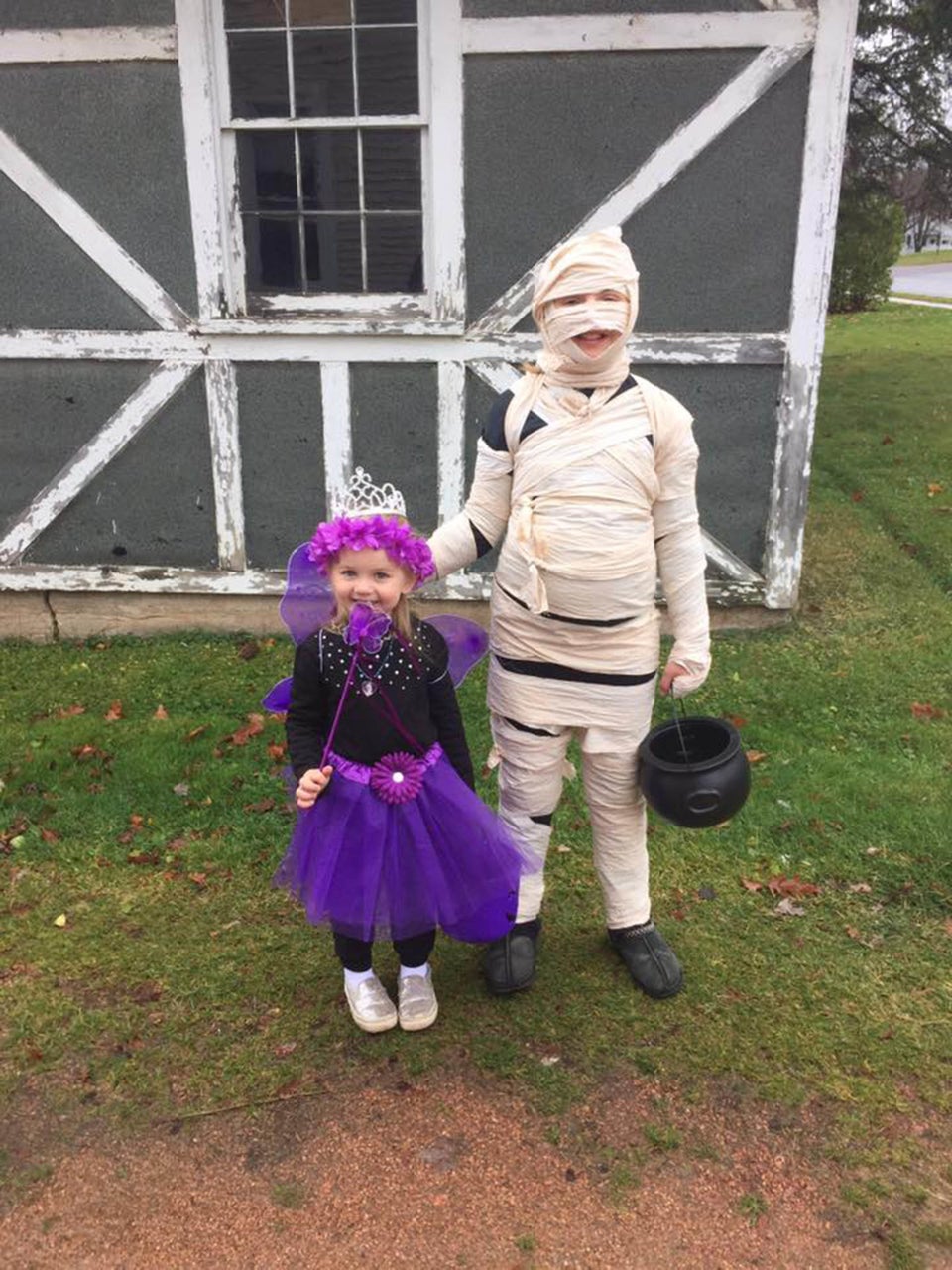 16 Last-Minute Kid Costumes For Halloween