This is one story from Huff/Post50's new series "This Will Be Our Year: 15 Women Over 50 Shaking Things Up In 2015." We'll be following 15 remarkable ladies throughout the year as they make a radical change in their lives, whether it's embarking on a 500-mile hike, starting a new career or attempting to find love on the Internet. Start from the beginning here.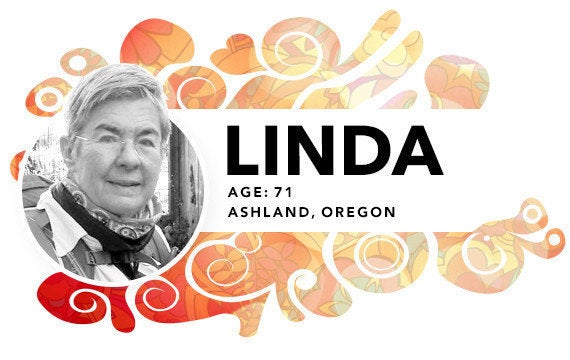 Linda Anderson, 71, went on a 500-mile hike in Spain.
"The Camino was awesome. Some of it was really hard -- like going down mountains -- but I was well-prepared. I was determined to finish and go the whole way carrying my own backpack, and I did. I walked 500 miles!
I went as a pilgrim, which means, in a way, I was letting go of material stuff. Everything I needed was on my back. I wore the same clothes every day. The luxuries I had were laundry every four days and being fed instead of cooking for myself.
It was an experience of being with people from all over the world. In real life, there's a pecking order and everyone is trying to see where they fit in, but that doesn't exist on the Camino. Everyone is there for the same reason, and that's to walk. Some people walk faster or slower, some have more money, some have more time, but what you're all there for is the same. Earlier on, I didn't interface with the other pilgrims, because I'm introverted. But as time went on, I got better about getting to know them. They were wonderful people, even though they're people who I will never see again. I sometimes find myself thinking about them -- maybe sometimes they're thinking about me.
I went with another woman, but we were separated for 10 out of the 36 days, because she had physical problems. One of the things that I discovered was that I could have done it alone. That was significant to me, because I thought I couldn't. Not that I minded being with someone. We talked a lot, but we also walked separately a lot. It was really about being within myself. I had nobody telling me what to do or where to go or asking anything of me. I had no responsibilities, except feeding myself and sleeping. I'm kind of a doer and a busy-bee in my life, so it was an opportunity to let go of all that.
At the end of the day, I felt like it was a wonderful gift that I gave to myself. While I walked, I worked a lot on gratitude, because I have much in my life to be thankful for. I also worked on forgiveness and letting go of judgement. I've been able to let go of the baggage and the judgement so that I can really appreciate what I have. I think I'm a kinder and gentler person now.
A lot of people ask me, 'Are you going to do it again?' I don't think so. It's a lot of work getting my body ready -- I'm 72 now, so I was on the older end of the spectrum. I don't know that I would want to go through all of that work preparing again. But I would encourage anyone that's thinking about it to go -- it was a lovely time in my life and I'm grateful to have done it."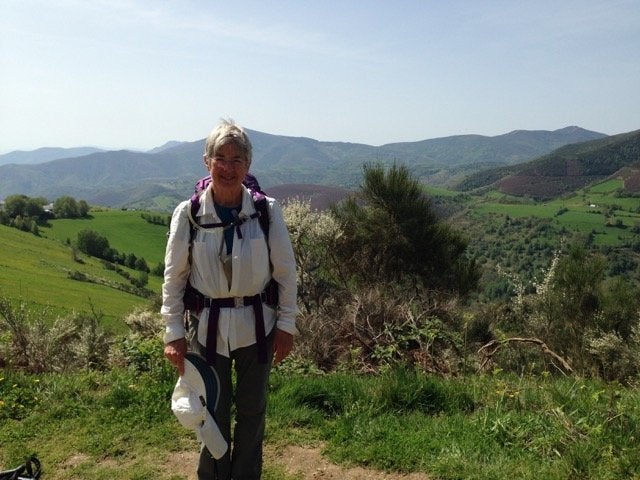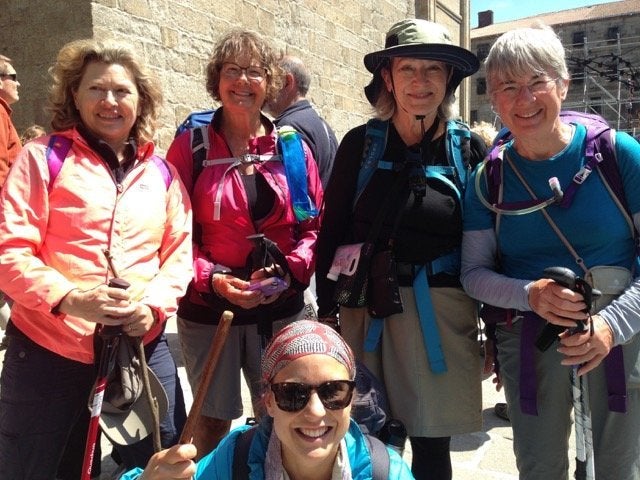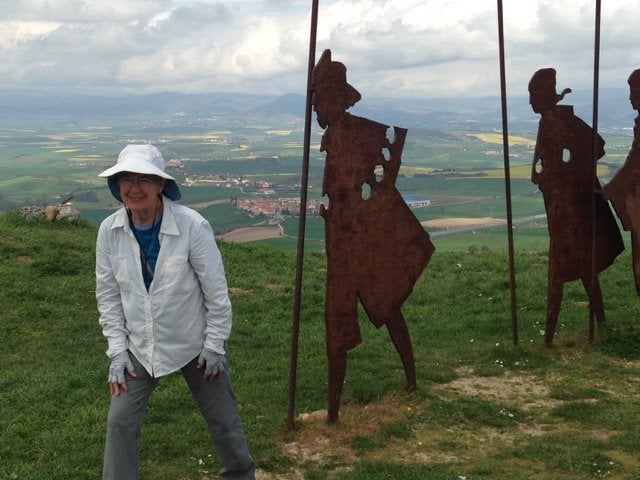 PHOTO GALLERY
This Will Be Our Year: 15 Women Over 50 Shaking Things Up In 2015
Calling all HuffPost superfans!
Sign up for membership to become a founding member and help shape HuffPost's next chapter