An Alabama church is poised to create its very own police force thanks to a new bill that has already made headway in the state senate.
Briarwood Presbyterian Church, located in the outskirts of Birmingham, is seeking to hire a team of individuals who will be trained as cops to patrol its grounds. A bill, introduced by Senate Majority Leader J.T. "Jabo" Waggoner (R-Ala.) in February, would authorize the church to "appoint and employ one or more persons to act as police officers to protect the safety and integrity of the church and its ministries."
These individuals would be certified by the Alabama Peace Officer Training Commission, which oversees the certification of all law enforcement officers in the state. Under the bill, Briarwood's police force would have all the powers of law enforcement officers in the state.
A church spokesperson said the institution feels it needs the force to protect its 40 ministries, which include a K-12 school and a seminary. He pointed to the 2012 shooting at Sandy Hook Elementary School, in which 20 children and six adult staff members were killed, as the impetus for creating a police force.
"After the shooting at Sandy Hook and in the wake of similar assaults at churches and schools, Briarwood recognized the need to provide qualified first responders to coordinate with local law enforcement who so heroically and effectively serve their communities," said church administrator Matthew Moore in a statement.
The church has not been attacked and hasn't received any direct threats, Moore told The Huffington Post. He added that Code 16-22-1 of Alabama law currently enables colleges and other private educational institutions to employ individuals to act as police officers. SB193, the bill currently under review by the Alabama Senate, would extend that provision specifically to Briarwood church.
The state's Senate Judiciary Committee approved the bill last week and sent it to the Alabama Senate for a full vote. If passed and approved by the governor, the act will go into effective immediately.
The state's senate is currently reviewing another bill, HB36, which has implications for church security. Called the Alabama Church Protection Act, the bill would enable churches to enlist gun-carrying congregants to act as security guards.
Alabama has some of the loosest gun laws in the country, according to the Law Center to Prevent Gun Violence, a nonprofit group that ranks state gun laws every year. The state does not require a background check prior to private gun sales, nor does it prohibit the transfer or possession of assault weapons, 50 caliber rifles, or large capacity ammunition magazines. And firearm owners are not required to register their weapons.
Congregants with gun permits may already legally attend church activities. But the Church Protection Act would provide those tapped for security with special legal immunity when acting within the scope of their duties, even they are charged with a violation of criminal law.
The ACLU of Alabama has come out in opposition to SB193 and HB36. Randall Marshall, legal director for the ACLU of Alabama, sent a memo to the state's legislature, according to NBC News, arguing that the bills "violate the First Amendment or the U.S. Constitution and, if enacted, would not survive a legal challenge."
"Vesting state police powers in a church police force violated the Establishment Clause of the First Amendment," Marshall wrote. "These bills unnecessarily carve out special programs for religious organizations and inextricably intertwine state authority and power with church operations."
Support HuffPost
The Stakes Have Never Been Higher
Before You Go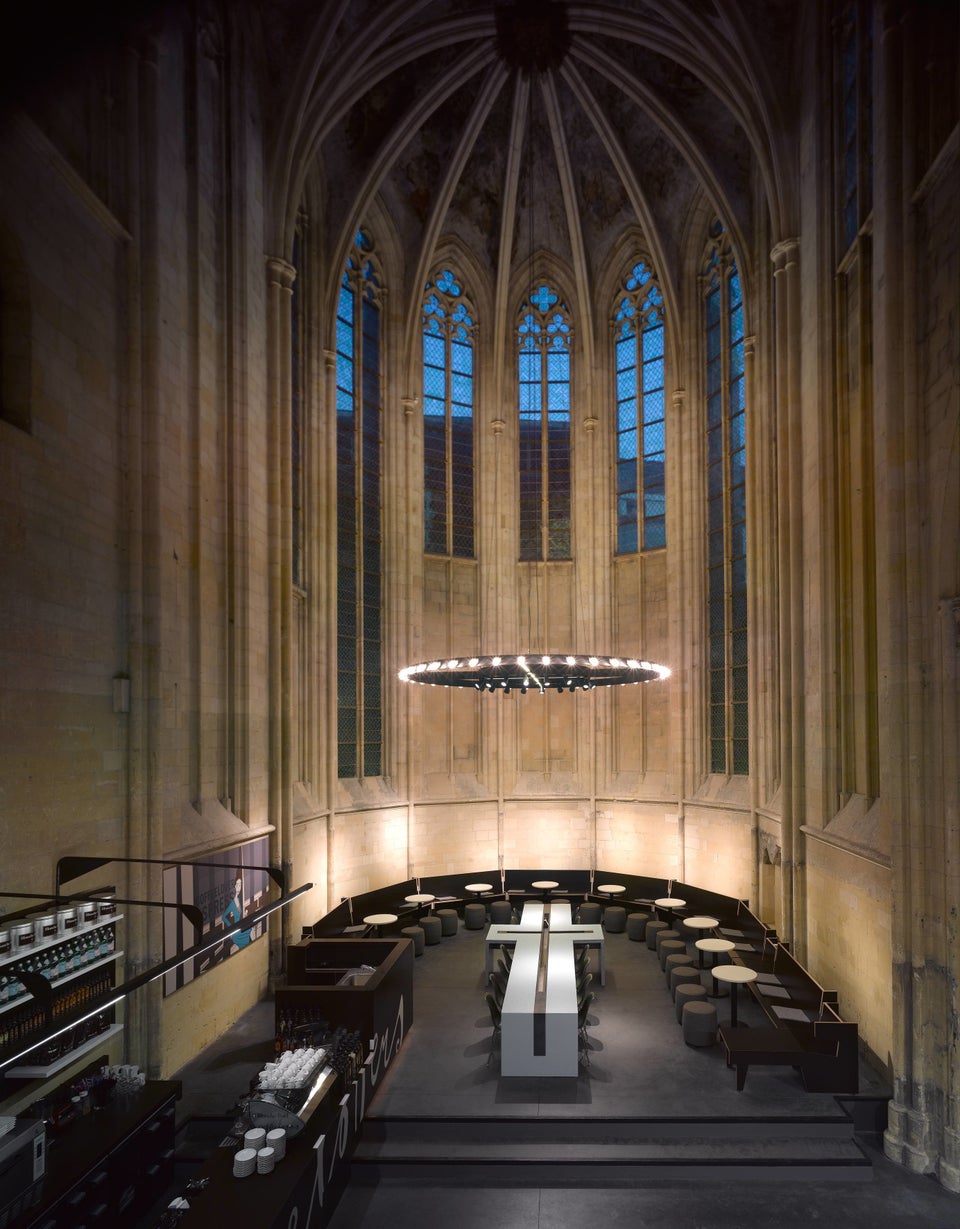 Churches turned into secular buildings
Popular in the Community