President Donald Trump met with Pope Francis on Wednesday, and here's a summary of the things they said and did during the visit. Probably. We think. Ninety percent sure.
The pope splashed Trump with holy water, which sizzled on his skin like acid. The president hissed and retreated to a visibly embarrassed Melania, who instinctively swatted him away.

Another awkward moment arose when Donald saw Melania and Pope Francis holding hands.

President Trump went to confession but demanded Pope Francis sign a non-disclosure agreement.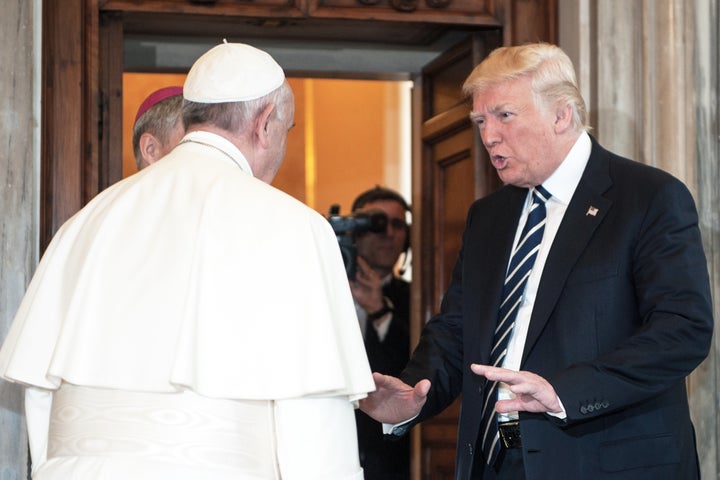 President Trump gifted the pope with a "Make America Great Again" pope hat.

President Trump asked Pope Francis where he keeps his framed electoral map hanging in the Vatican. The president then took out a copy of his own to show his Holiness.

Vatican staff members performed the Heimlich on Pope Francis during dinner, after President Trump asked the pope if he'd be going to heaven.

President Trump asked Pope Francis to explain the concept of the Holy Trinity. "It's three things in one," said the pope. "Like the way Ivanka is your daughter, business partner and wife simultaneously."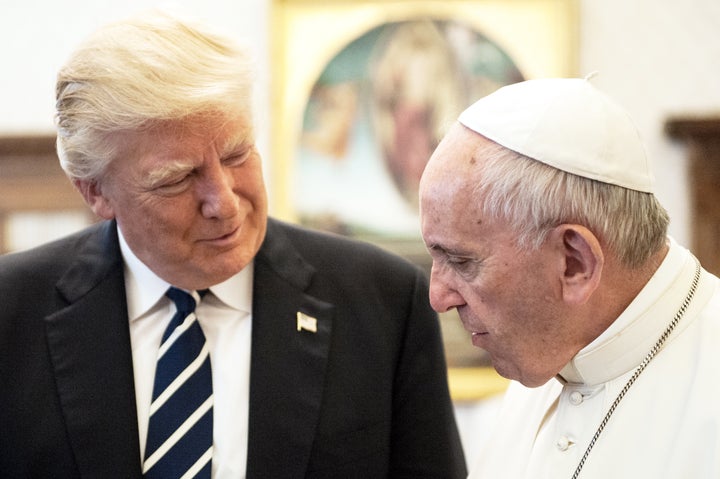 Toward the end of the visit, Melania grabbed Pope Francis abruptly and asked if she could live with him. 

In fact, according to the pope's people, each of the White House staff members present during the visit individually pulled Vatican staff aside and asked if they could stay. Some were crying.

President Trump asked the pope to sign his action figure of Jesus riding a dinosaur, which will be prominently featured in his presidential library one day.

The pope presented President Trump with a copy of his new book, The Art of the Kneel.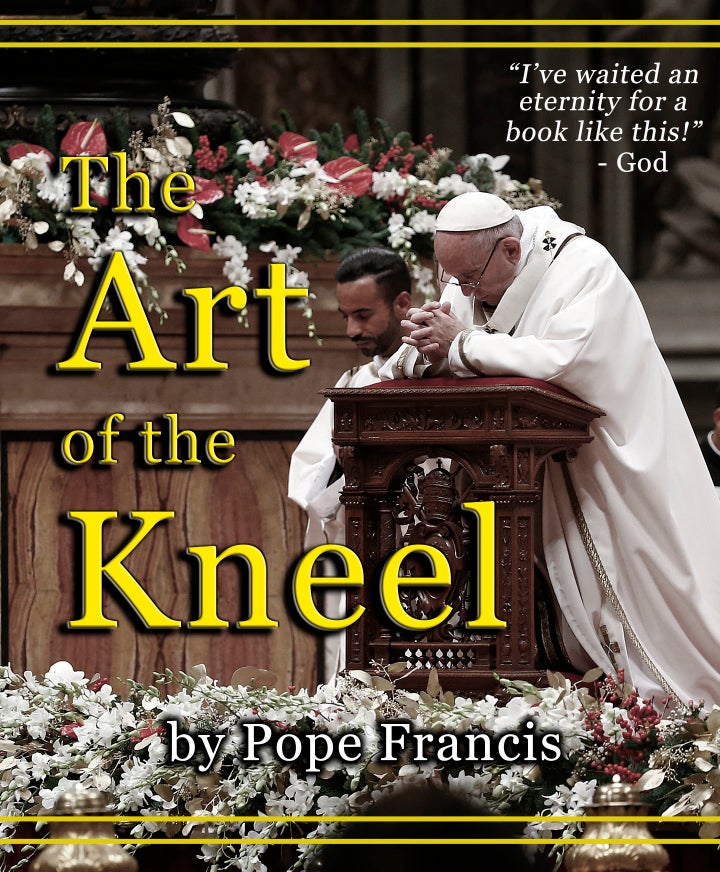 BEFORE YOU GO
PHOTO GALLERY
Actually Trump Has Been Leaving Notes At Historic Sites All Over The World