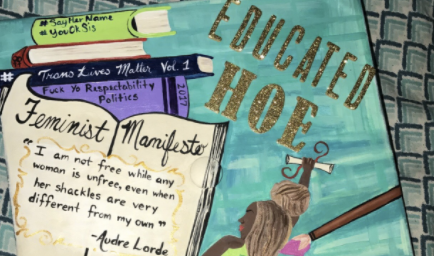 DeAnn, a 24-year-old Eastern Michigan University student, recently posted her graduation cap on Twitter and users are, well, freaking out. The soon-to-be college graduate illustrated her own grad cap and it is possibly the best one we've ever seen.
The cap features a young black woman twerking with a diploma in hand and at the top, it reads, "Educated Hoe." On the left side of the cap, there's a stack of books with titles like #SayHerName and #YouOKSis, two hashtags that amplify the voices and stories of women of color.
On the bottom left, DeAnn featured a quote from feminist and womanist Audre Lorde: "I am not free while any woman is unfree, even when her shackles are very different from my own."
Take a look at DeAnn's tweet and awesome grad cap below.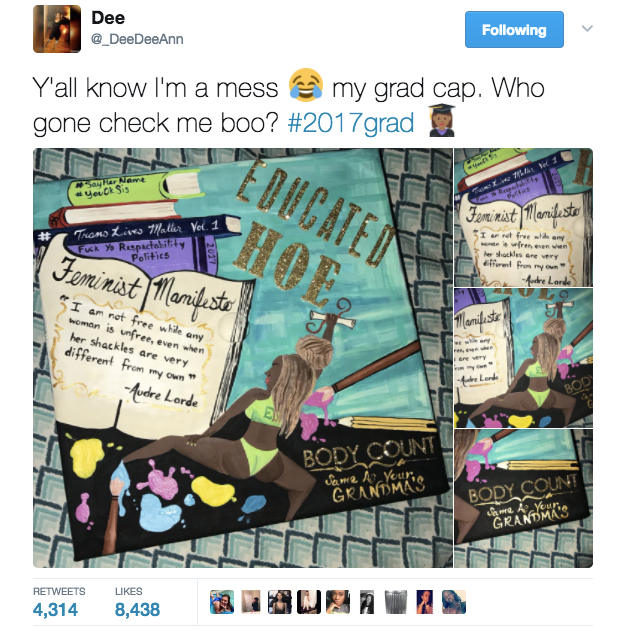 As of Friday afternoon, DeAnn's tweet had received over 4,000 retweets and 8,000 likes. She eventually decided to make her Twitter profile private.
DeAnn told The Huffington Post that her cap is about liberation and how women, especially black women, can be sexual and intelligent at the same time.
"We don't have to choose between twerking at the club at a girls night with our friends and graduating with honors, we can do both. We can do whatever brings us joy when the world tries so hard to tell us that we aren't worth it," DeAnn said. "Sex workers, 'ghetto' girls, loud women, women who didn't attend college, single mothers, teen mothers, strippers, and everything in between deserve liberation and protection. We are not a monolith and there is not only one right way to be a Black 'Queen.'"
DeAnn, who's graduating with a double major in women's & gender studies and psychology, explained that black women are worthy of respect and love.
"Our worth does not rest in between our thighs and anybody who tries to tell us otherwise is completely wrong," she said. "We are humans with emotions, dreams, failures, and pain, all of which is valid regardless of if we are fully clothed working in a Fortune 500 company or dancing to our favorite song at the club. We are important, we matter and we exist for our own enjoyment and not the approval of men or society."
Scroll below to take a closer look at some of the absolutely awesome details on DeAnn's grad cap.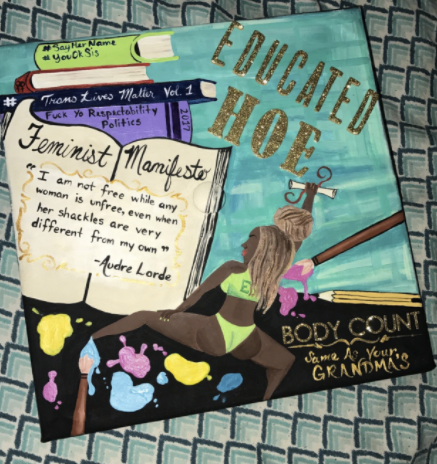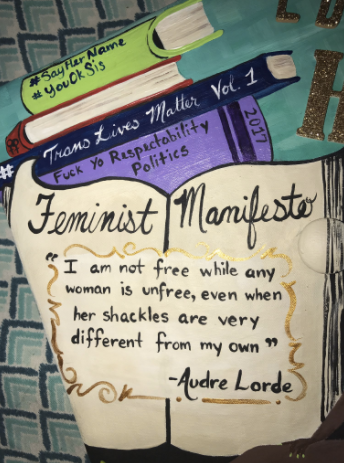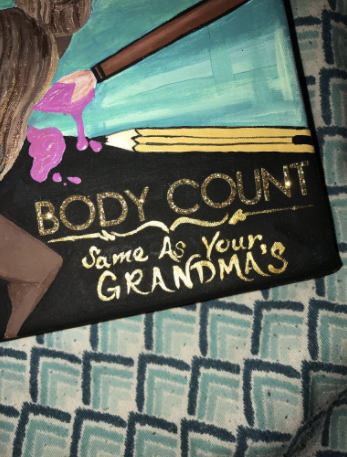 Popular in the Community