Our appetite for hot cereal may be a lot older than anyone realized.
(Story continues below image.)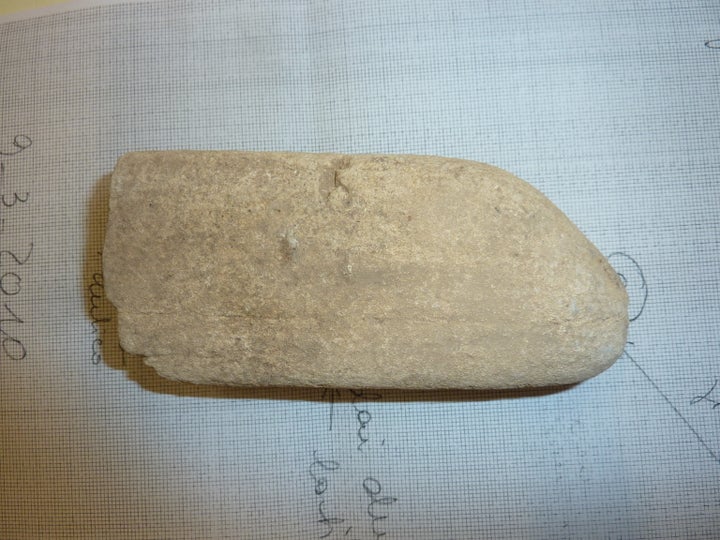 This isn't the first time that traces of grains have been found on Stone Age tools, but it is considered the earliest-known human consumption of oats, New Scientist reported. What's more, evidence suggests that the hunter-gatherers who used the pestle found in Paglicci Cave heated the oats, according to the researchers--something they said had never been seen before.
"We already had similar results studying grinding stones from Bilancino (Italy), Pavlov (Moravia) and Kostenki (Russia), dated back about 30,000 years," Dr. Marta Mariotti Lippi, associate professor of biology at the University of Florence and lead author of a paper describing the discovery, told The Huffington Post in an email. "At that time, we were surprised that the grinding process was performed in Europe, not only in the Middle East. Now we were surprised for the heat treatment before grinding."
The paper was published online in the proceedings of the National Academy of Sciences on August 6, 2015. 
The researchers analyzed plant starches found on the pestle, and discovered traces of Avena fatua, the common wild oat species. They concluded that the oats might have been heated to make grinding them easier.
And while there is no proof that the oats were made into oatmeal, the researchers believe that it can be "plausibly hypothesized," Science magazine reported.
Also on HuffPost Science:
PHOTO GALLERY
Cool New Cave Hotel Features 6,000 Year Old Paintings
Calling all HuffPost superfans!
Sign up for membership to become a founding member and help shape HuffPost's next chapter