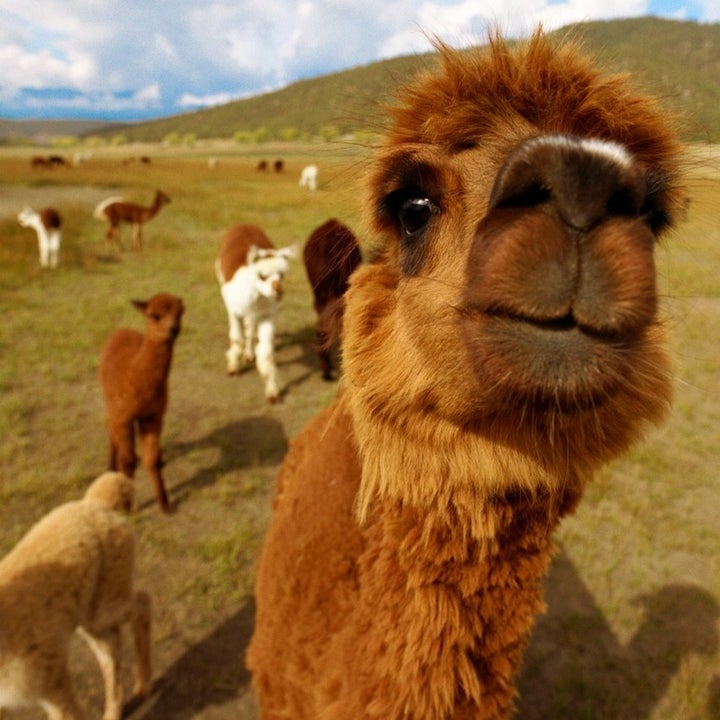 Save the drama for a llama on your wedding day. No, really! For brides getting married in the Portland, Oregon, or Vancouver, Washington, area, your llama dreams can now be turned into reality. Mtn Peaks Therapy Llamas & Alpacas is offering an exclusive service to brides and grooms who want to make sure their wedding is the most talked about event of the year. Because we mean, what's more memorable than some dressed up alpacas at your reception?
According to the non-profit organization's website, their llamas — named Rojo, Smokey, Diego, and Jean-Pierre — are pros when it comes to socializing at special events. "Always decorated to compliment, our llamas can easily handle all ages, and any size of crowd. More than just entertainment, we provide a unique interactive experience for your guests that most have never experienced before."
While getting the life-changing (yes, we said life-changing!) experience to hang out with a llama may be enough to convince some couples to double-down on this wedding expense, we have a feeling the next little tidbit will thrill our do-good brides: ALL of the proceeds from these lovely llama events will go toward funding the organization's Therapy and Education Program. Win, win, hooraaay!
But just as weddings can be unpredictable AF, these furry guys don't necessarily come with a guaranteed presence on your big day. "To avoid undo stress for our animals, we may not be able to fill requests which would require us to travel during peak traffic times," the website notes. "We also may have to cancel event appearances where there is the possibility of extreme heat, ice, or snow." Spring wedding it is!

Related