With the number of refugees globally hitting an all-time high this year due to the conflict in Syria and other countries, many family members are being separated from one another, with the odds of a reunion appearing heartbreakingly slim for many.
One mobile app could prove helpful for many refugees looking to locate their missing loved ones, however.
Launched in 2008 by Danish brothers David and Christopher Mikkelsen, Refunite is a free family-locating platform that maintains an anonymous database of more than 405,000 users and a project of the Copenhagen-based nonprofit group Refugees United.
How it works, according to PBS' "NewsHour," which featured the app this week, is that new users searching for a loved one are asked detailed information about that person that is included in the database, such as their hometown or even the name of a teacher they had. Users may then receive information about possible matches through text messages, through the app's website or by calling a toll-free hotline.
The platform is intentionally simple, too -- so that practically any type of cell phone, not just smartphones, can be used to access it.
While the nonprofit admits it can be difficult to know exactly how many reunions have resulted from the platform, they have extrapolated based on matched key words and phone numbers that they have reconnected about 1,500 families so far and another 100 to 150 more each month, PBS reports.
One reunion featured on Refunite's website is that of a Somali refugee the organization called Haroon who learned of the platform at a community forum at a refugee camp in Dadaab in 2013. He had lost contact with his brother, Jama, after his family escaped a conflict in 2007. Two years later, he received a text message indicating that a possible match with Jama had been made and that he was safe and living in Ethiopia. They now reportedly speak to each other regularly.
The app has a great deal of international support. Partner organizations include the UNHCR, the Red Cross and other NGOs, which help register displaced people living in camps. Uganda-based mobile operator MTN and Sweden-based Ericsson are also partners in the project.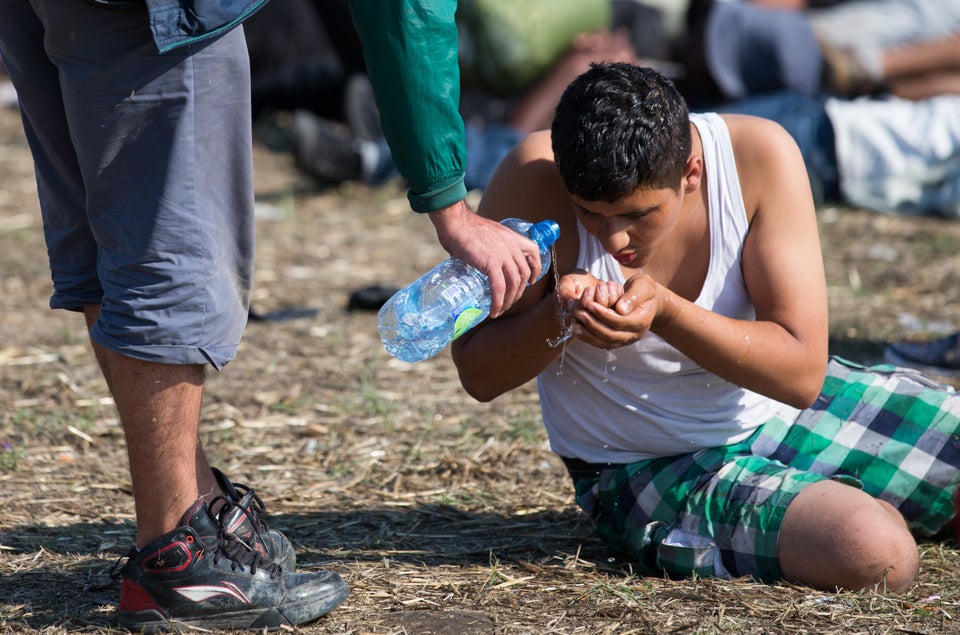 Migrants And Refugees At Hungary's Border
Related
Popular in the Community