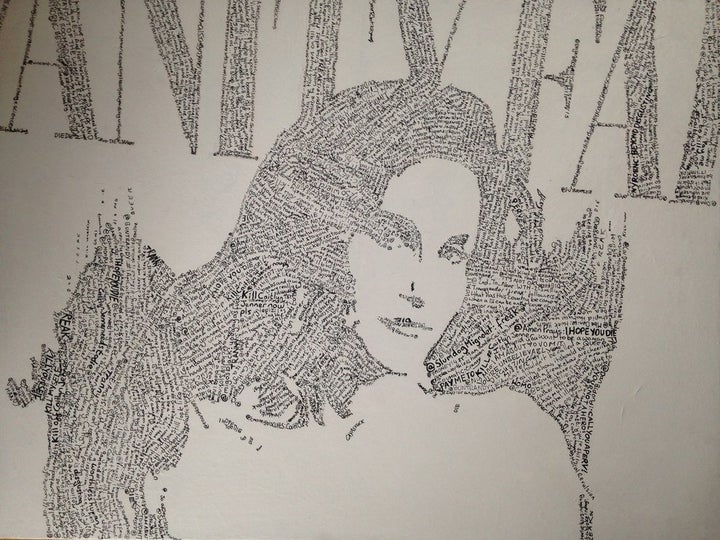 An artist is making waves around the Internet with his powerful reimagining of the iconic Catilyn Jenner Vanity Fair cover -- made entirely out of transphobic comments and death threats the [athlete]STAR received on social media.
Collins initially found material for the piece after logging onto Twitter following Jenner's announcement about her transition. Inspired by her courage and "horrified" by some of the reactions, Collins said he wanted to showcase his admiration for the work Jenner is doing, but also the difficult and nuanced day-to-day realities of the transgender experience.
"I admire what Caitlyn has done and how she has used her position and privilege to make a difference," Collins told The Huffington Post. "So, naturally like anyone curious, I went on her Twitter to see more and was horrified by some of the comments. When I saw these I wanted to show them because it is a reality of what trans people experience every day."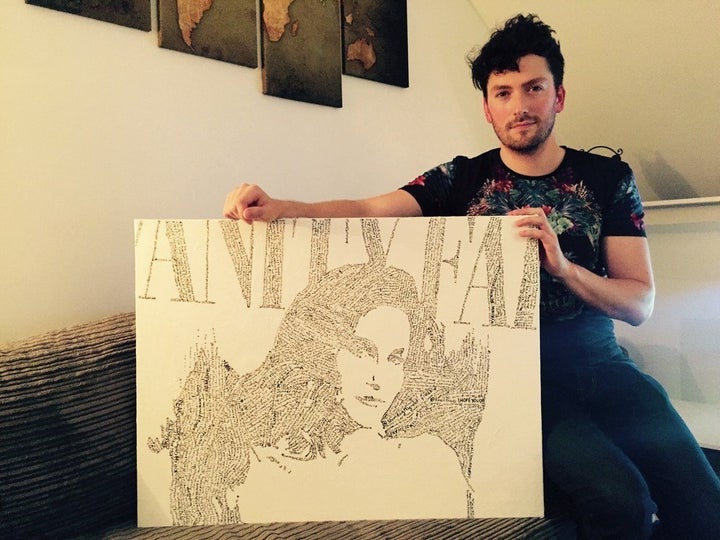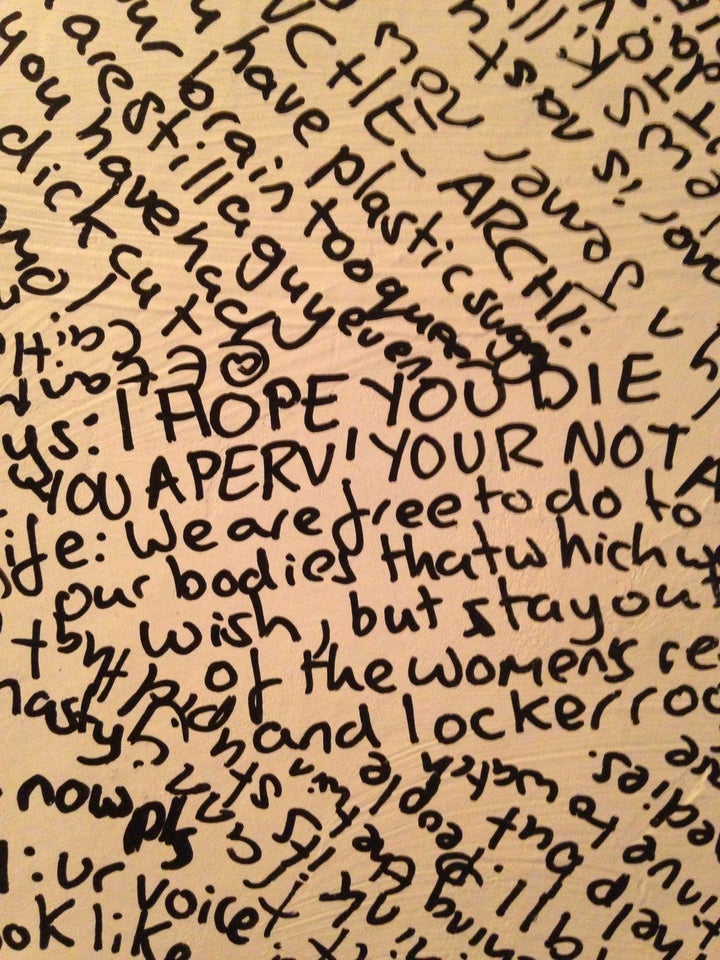 "Caitlyn is making a difference to the trans community however I didn't want to hide the darkness and persecution [trans people] face in my art piece," Collins continued. "It just wouldn't be fair. It was horrible having to research and write the tweets onto the canvas. To get through it I ended up working through half a bottle of whiskey and didn't stop working on the painting till the small hours of the morning... For every person who sees it another person is shown the persecution and real danger trans people face."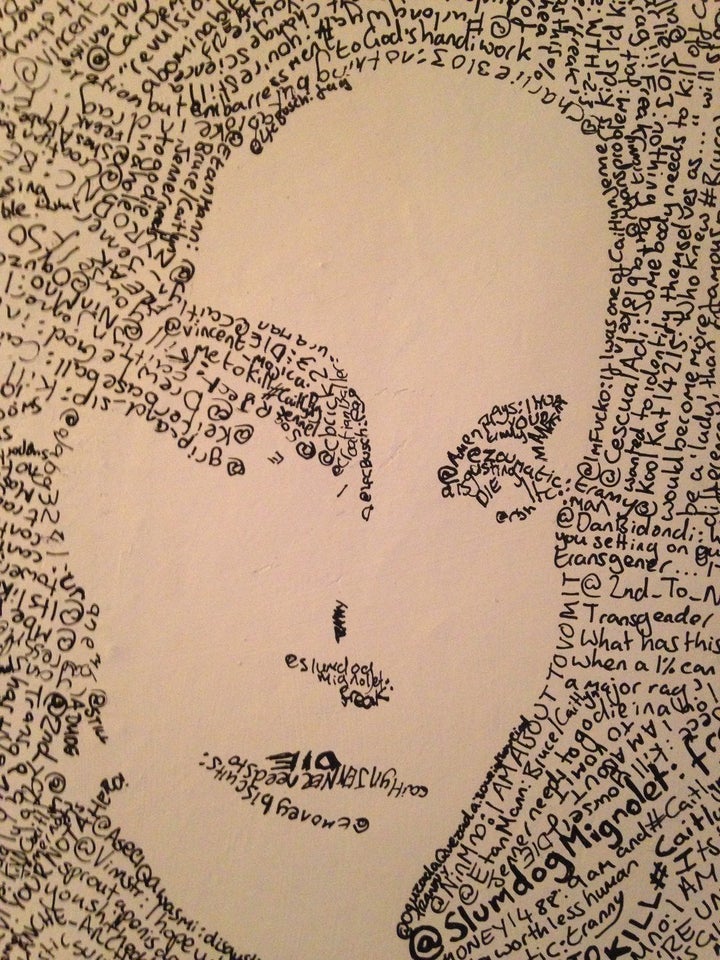 Collins also told The Huffington Post that the image, of course, has inspired some negativity directed towards the artist. But, in his eyes, "I find the more hate mail I receive... the better job I am probably doing."
We couldn't agree more, Conor.
Missed when Collins composed a similar work? Head here to see the artist's Tom Daley portrait or here to follow him on Twitter.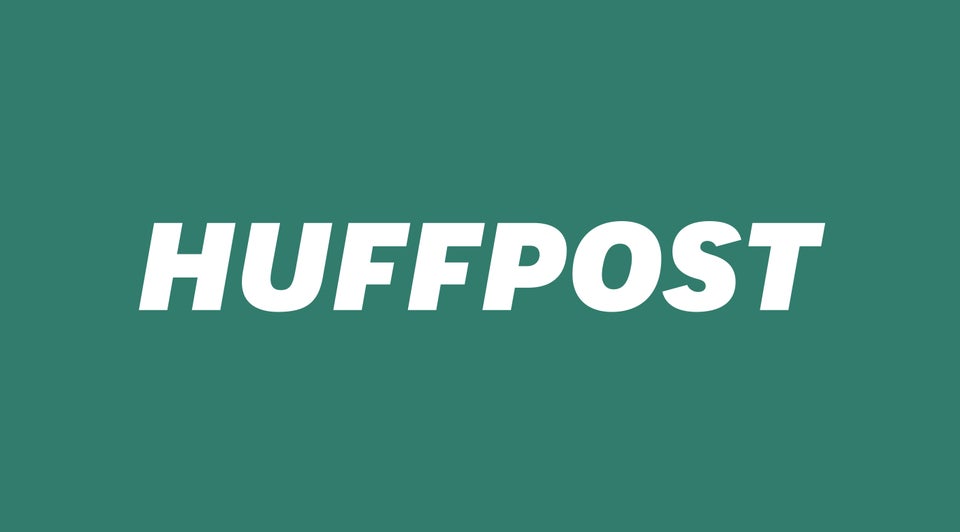 48 Transgender Pioneers
Popular in the Community