Last Saturday, a 3,000-square-foot banner featuring a blood-stained outline of a gun and the hashtag #EndGunViolence soared over the skylines of New York, Chicago, and Orlando. The mastermind behind the aerial live art exhibition was New York-based artist CJ Hendry, whose response to the mass shooting in Orlando was informed by her Australian roots.
"20 years ago, we had our biggest mass shooting...The year later, [Australia's] gun laws changed, and we haven't had a mass shooting since," 28-year-old Hendry told The Huffington Post. "It's my small belief that maybe Australia is a really good country to look at for inspiration."
Hendry is a self-described draftsman, whose hyper-realistic pen drawings are rendered based off photographs. To create the banner image, she maneuvered a T-shirt into the shape of a gun (leaving the "Made in USA" tag exposed), painted the barrel with red splatters, photographed the arrangement, and spent the next week drawing it in 18-hour installments.
"A T-shirt represents all genders, all ages, all cultural beliefs...It's very representative and accumulative of everyone," says Hendry.
The work intends to imply that the American manufactured gun violence epidemic is a problem facing all humanity, and Hendry hopes that the exhibition will, at the very least, inspire people to continue having the conversation about gun law reforms.
"It was just a really big, loud way of showing what I as an artist can maybe do to help in my very small way," says Hendry.
Watch the video above to learn more about the exhibition and CJ Hendry's process.
Video by Savannah O'Leary
Before You Go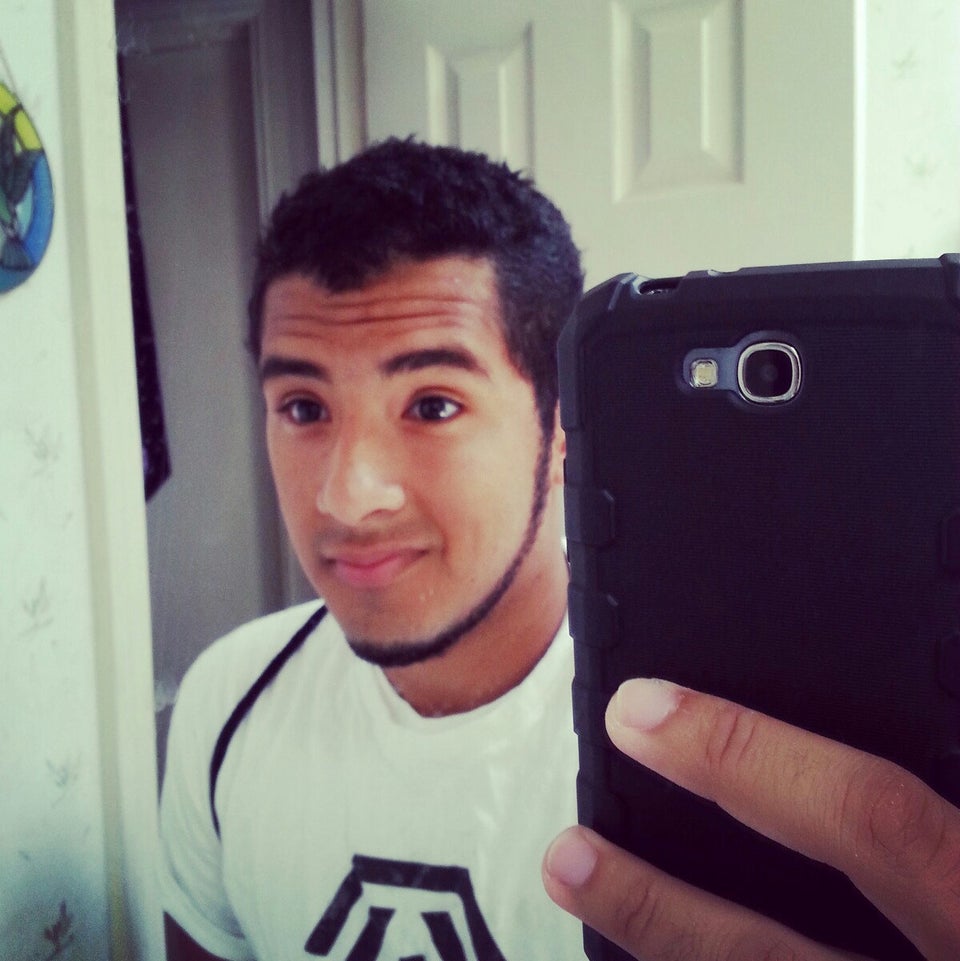 Orlando Shooting Victims
Popular in the Community