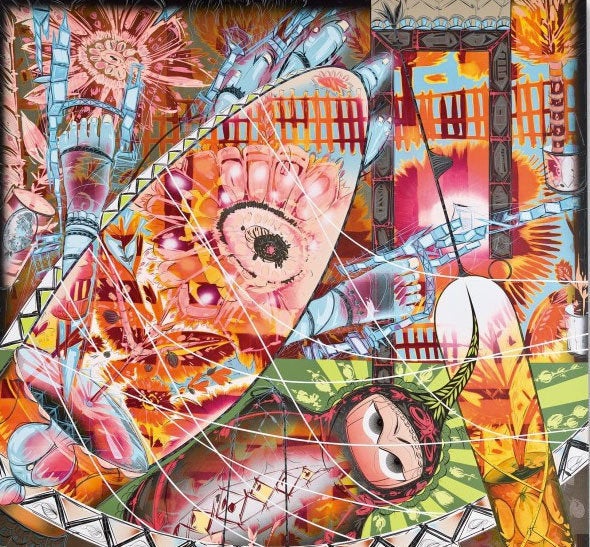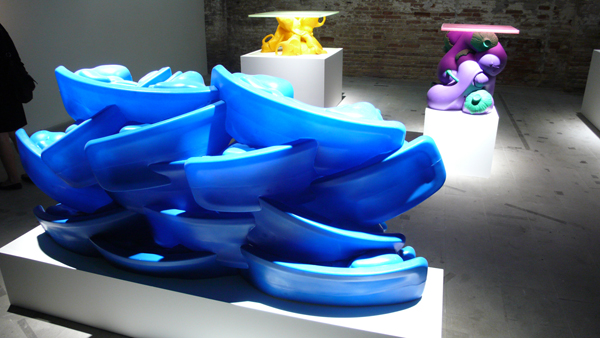 Greg Lynn, Toy Furniture, 2009
Broodwork: It's About Time | An exhibition that explores what family life can provide to creative professionals. While having both a family and a productive practice is nothing new, the trend of honoring the synthesis of the two is a current phenomenon. This exhibition is a project of Broodwork, the cross-disciplinary inquiry surrounding the integration of creative practice and family life founded by It's About Time curators Iris Anna Regn and Rebecca Niederlander. The curators defined, named and now investigate the practices and output of this previously unspoken vanguard community. For this project, the lens is focused on Time, and presents themes such as Juncture, Momentum, Occasion, and Transference through a wide range of works from the fields of visual art, architecture, design, creative writing, and music within the parameters of 21st century life. Opening reception features sound performance by Health and Beauty, workshops by Finishing School and Project Food LA.
Broodwork: It's About Time opening reception April 30 at Ben Maltz Gallery (Otis College of Art and Design)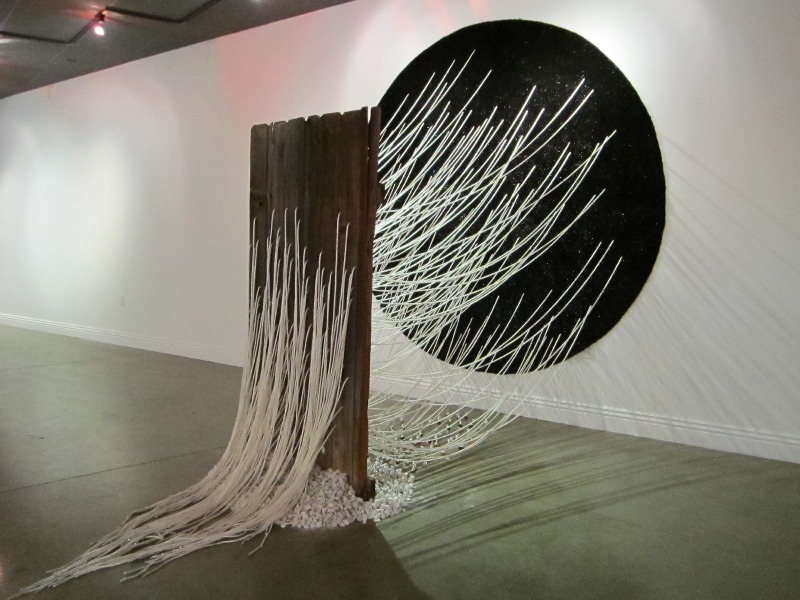 Constellation Island, 2010, astro turf, rope, glitter, marble, fence, bread dough, acrylic
8' x 10' x 5'. Image courtesy of the artist.
Leora Lutz: Summum Bonum | The impetus for Leora Lutz' new body of work is based upon Plato's Timaeus which outlines theories about the creation of the universe. The title of the show, "Summum Bonum," is Latin for "the greater good," or the compelling need a person has within them to do something of great importance. This "something" or the greater good is classified into two symbiotic, yet conflicting paths: the moral vs. the physical, and happiness vs. virtue. The modern philosopher Immanuel Kant found Summum Bonum influential in his own practice and what he referred to as "the ultimate goal of human pursuit."
Lutz seeks to make this pursuit tangible through mapping language and abstracting the landscape -- specifically, man's converse relationship with the Sky; looking up at it, and looking down upon it and his ability to travel through it, yet never really touch it. Her work creates a visual conversation between the furtive illuminations of man-made and natural occurrences, consequently revealing an acknowledgment and rejection of one's self.
Leora Lutz: Summum Bonum opening reception April 30 at Bleicher/Golightly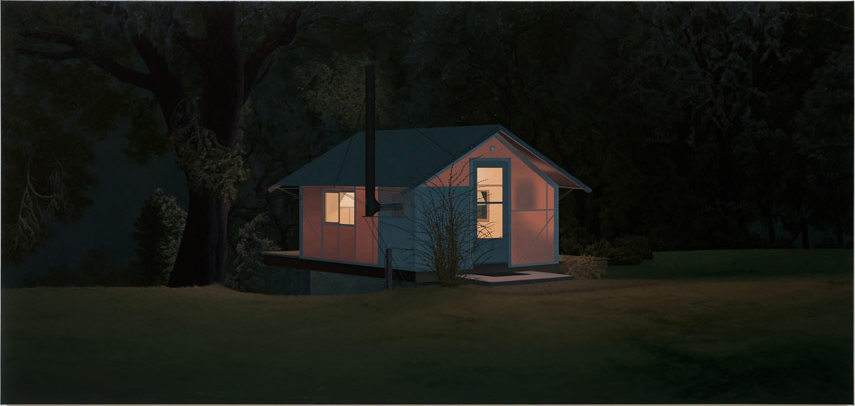 Courtesy of L.A. Louver, Venice, CA
Sandra Mendelsohn Rubin: Above and Beyond | In this new body of work, Rubin draws her inspiration from the light and space that envelops the landscape of the Anderson Valley in Northern California, where she has made her home for the past two decades.
Rubin's journey to this new series began in the early 1980s, when she depicted the urban landscape of Los Angeles, where she then lived. These paintings gained widespread attention at the Los Angeles County Museum of Art in 1985. Rubin exhibited her last series of paintings inspired by the city at L.A. Louver in 1992. Rubin's subse¬quent move away from Los Angeles led to her focusing on interior still-life subjects. When the first rural landscapes emerged they were predominately small works. In the current exhibition, there is a blossoming of scale and subject with a particular focus on depicting space.
Sandra Mendelsohn Rubin: Above and Beyond opening reception April 28 at L.A. Louver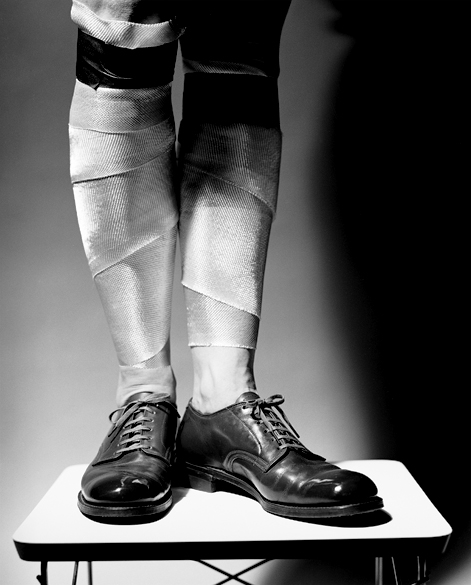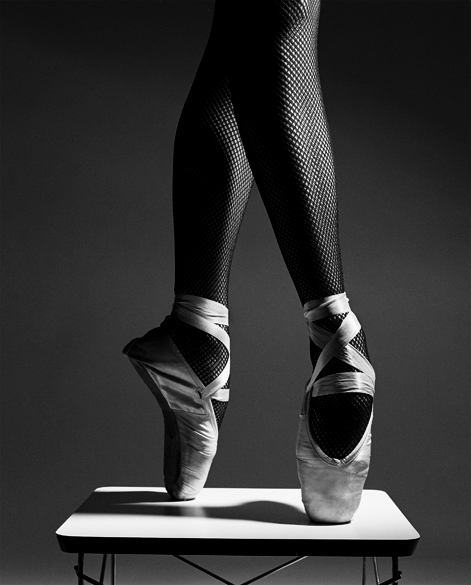 Marc Valesella: Legs | "Most of my photographic endeavors," explains Valesella, "start with the excitement of the visualization of a beautiful print, even when taken out of the context of the series. By that I mean that the political or social content of a given body of work should not be used as a palliative for a beautiful image, no matter how interesting the subject is."
An autodidactic photographer, Marc began taking pictures in 1975 while working for Guy Bourdin in Paris, later learning black and white printing under the guidance of Jean Loup Sieff. After moving to Los Angeles in 1986, he began working with large format cameras. Since 1995, Valesella has conducted extensive research on high definition printing with small and medium format cameras, using highly customized enlarging systems.
Marc Valesella: Legs opening reception April 29 at Edgar Varela Fine Arts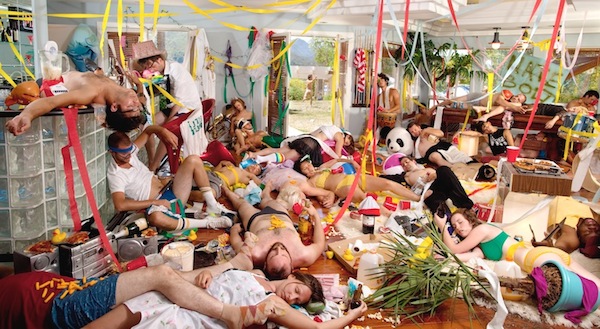 After, Ryan Schude in collaboration with Lauren Randolph
Busta & Schude | A two person show featuring the elaborate and masterful photographic works of Ryan Schude and Dan Busta. The exhibit will feature large-scale surreal tinged productions, with characters that are delicately choreographed to create extraordinary storylines. Studio partners and collaborators, Schude and Busta's attention to detail and masterful lighting techniques are uncompromising and unparalleled. The exhibit will feature powerful cinematic photographs and detailed set pieces. A chaotic ensemble of passed out party goers, the aftermath of a car crash and possibly a relationship, an apathetic boy scout lighting his teddy bear on fire, and a young girl unexpectedly welcoming a flood into her quaint home are just a few of the intriguing scenes found in Ryan and Dan's works.
Busta & Schude closes April 30 at Caporale Bleicher Gallery
To find out what's happening across LA's art scene visit Artweek.LA.
Related
Popular in the Community