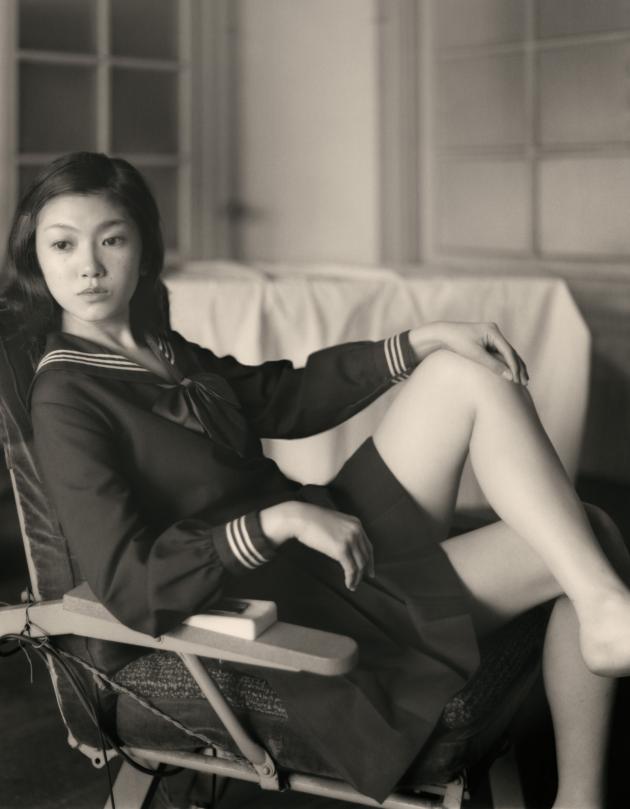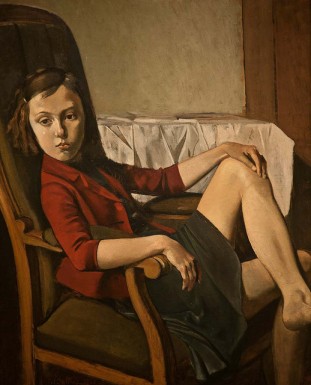 Hisaji Hara: A Photographic Portrayal of the Paintings of Balthus | Using medium-format film and meticulous in-camera methods, Hisaji Hara reinvents the legendary and provocative paintings of highly revered 20th century figurative painter, Balthus (1908-2001). In his staged tableaux, Hara appropriates the adolescent subjects featured in Balthus' canvases, paying particular attention to details in posture and expression. The setting as well as the costuming, however, are uniquely Japanese. Thus, the artist culls from the suggestive vocabulary of the originals -- paintings simultaneously youthful and erotic -- while playing with strict architectural formalism and Lolitaesque obsessions that anchor the work in Japanese cultural traditions.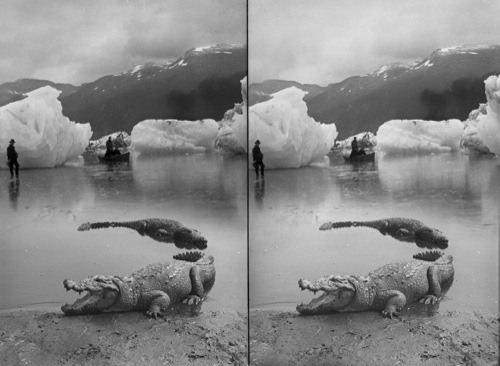 Ethan Turpin: Stereocollision | Although the currently popular 3D major motion pictures employ a new form of stereoscopic viewing, Santa Barbara-based artist Ethan Turpin reseats stereoscopy in its original form -- the stereoscopic photograph. Turpin, however, imbues his work with a sly sense of humor and a strong sense of the cause-and-effect relationships between 19th and 20th century practices and contemporary social, cultural, spiritual, and ecological issues. Since 2008, Turpin has been making regular trips to the California Museum of Photography's study room to access the Keystone-Mast Collection. Mining the world's largest stereoscopic photography archive for imagery to use in his work, Turpin collects elements from several historic photographs, which he digitally composes to create the works in Stereocollision.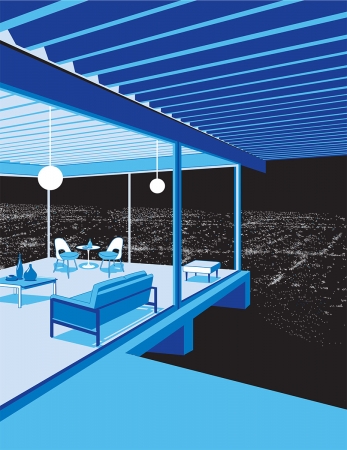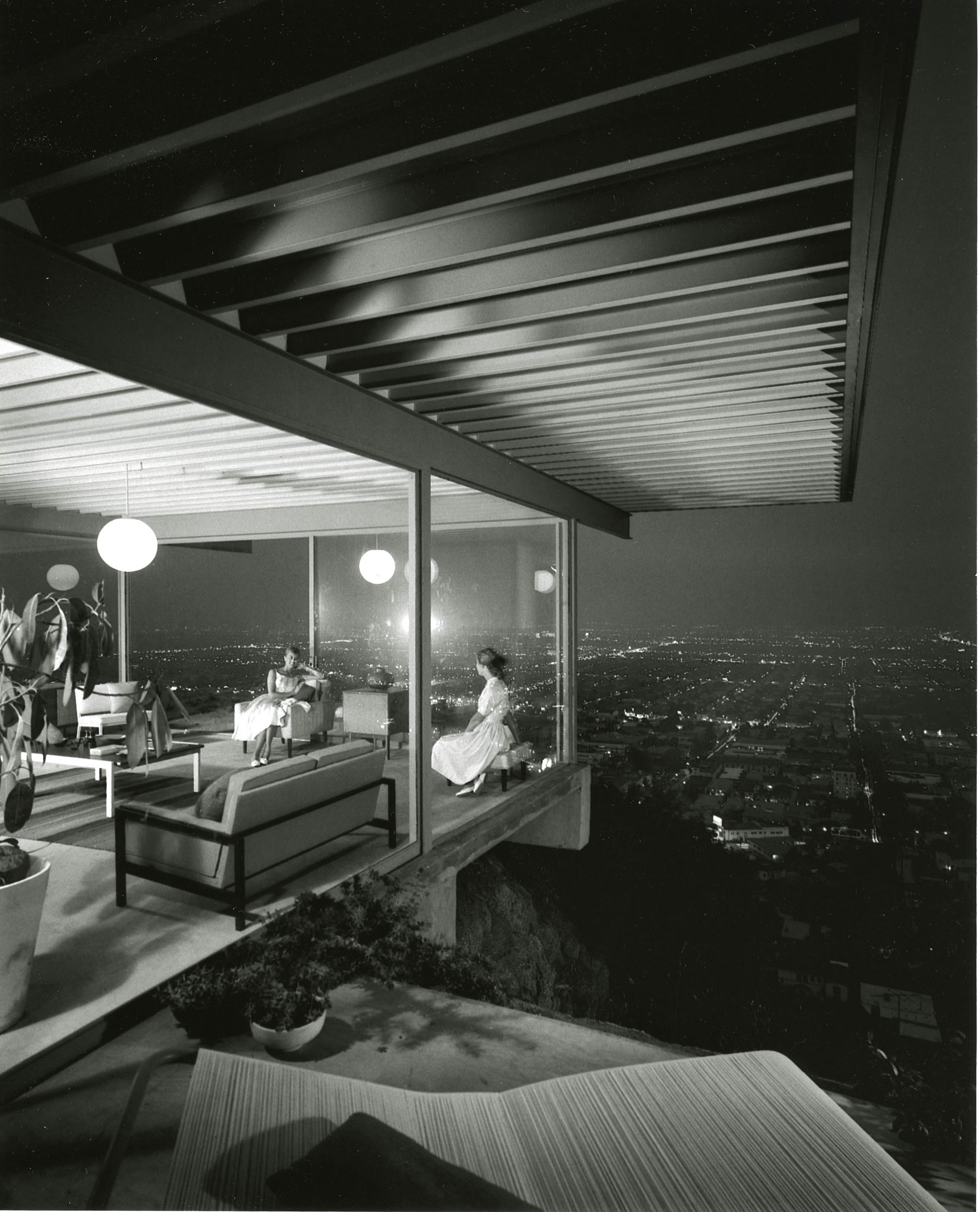 Fresh Prints of L.A. | New letterpress and screenprints by L.A. artists Charlie Carroll, David Lomeli, and Leslie Ross-Robertson. Ross-Robertson is an artist and designer based in Los Angeles. In 2001, she founded the contemporary design studio Modern Optic, creating prints and stationery inspired by modern visual culture, including custom design projects for Herman Miller, Knoll, and Steelcase. This year she founded Wavelength Press, where she produces limited edition, handmade letterpress prints on her Vandercook SP-20 cylinder proof press in collaboration with leading contemporary artists.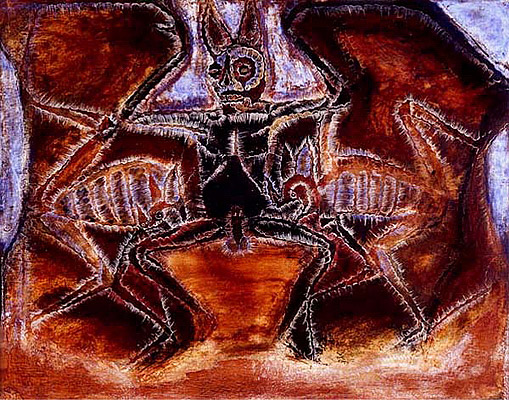 Francisco Toledo: Multiples | Best known for his depictions of a reality where the world of animals and humans forms a continuous unity, Toledo, an extremely versatile artist, works in varied media including painting, printmaking, sculpture, ceramics, and photography. This new exhibit features 40 mixed-media works. Many of these feature laser-cut elements, made from Toledo's drawings, collaged to vellum or heavy paper and painted in oil or watercolor. Four of these have been made in numbered editions, however Toledo has hand-painted each piece in the edition. Some works feature a net motif that ties together the composition. These nets have a web-like beauty but, like a spiders web, are capable of entrapping living creatures.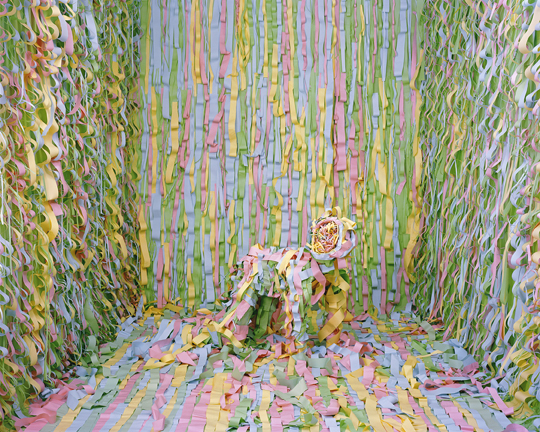 Gina Osterloh: Group Dynamics and Improper Light | Osterloh constructs life-size room environments and activates them through still serial performances, paper-maché models, and cardboard cutouts. Group Dynamics and Improper Light will explore the relationships between abstraction and identity, the space between individuals, and what determines "a group" within a social context. This will be the first time the artist's process is made public -- her meticulous set construction, how each set is dependent upon her 4x5 large format camera, lighting decisions, and experimentation with materials. She will move her entire studio practice into the main gallery in June 2012, and construct three bodies of work from start to finish. During this time the gallery will be open to the public and Gina will be engaging with visitors as part of her process, as well as through a series of hands-on workshops. When a visitor enters the gallery, they will walk into three unique working stage sets installed in the gallery simultaneously. Each set will explore abstraction and identity through the lens of "improper light," as each material and light will both illuminate and obscure subjects being photographed.
For the most comprehensive calendar of art events throughout Los Angeles go to Artweek.LA.
Popular in the Community