"It is the function of art to renew our perception. What we are familiar with we cease to see. The (artist) shakes up the familiar scene, and, as if by magic, we see a new meaning in it." -- Anais Nin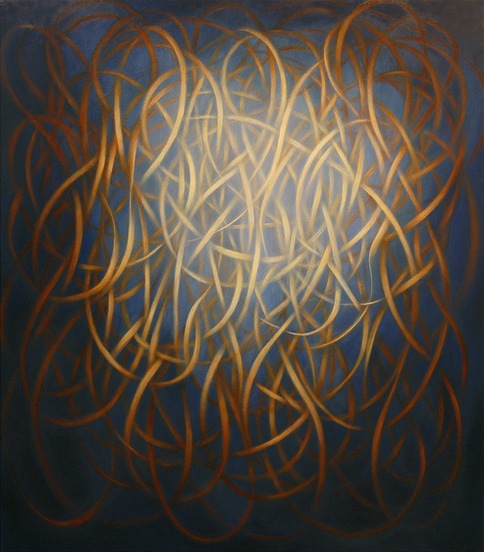 Shane Guffogg: The Annunciation of Ginevra de' Benci | Leonardo da Vinci scholar Marco di Mauro wrote, "The American artist Shane Guffogg has captured the potential abstraction of the Portrait of Ginevra Benci, making a very personal interpretation of it."
The Ginevra series, consisting of 52 oil paintings, evolved out of Guffogg's immediately prior At the Still Point series, comprised of 41 oil paintings. The combined 93 At the Still Point and Ginevra de Benci canvases done over the past four years reflect an extraordinarily intense application of attention, by virtue of which Guffogg has provided a window onto a personal renaissance -- one that may have significant universal implications as well. He has returned to the Western canon as such is informed by abstraction, contemporary math and science (string theory), and his own sensibilities, just as the art of the Renaissance was informed by classicism, then contemporary math and science, and the sensibilities of artists such as Leonardo.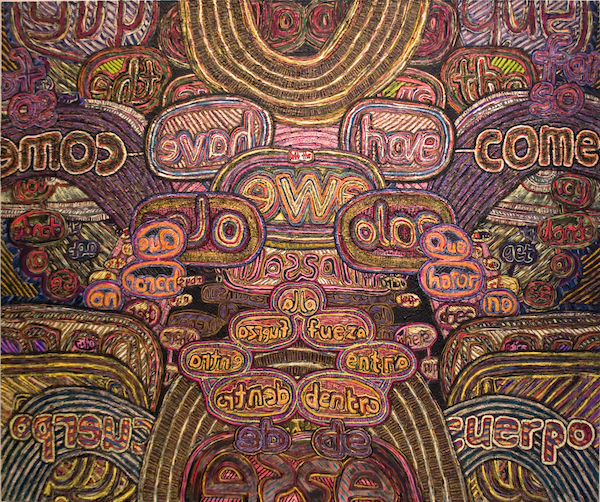 Letters from Los Angeles, Part II | This exhibition is a re-envisioning of the specially commissioned 'museum' show curated by Jack Rutberg, which served as a centerpiece for the 2013 LA Art Show.
Letters from Los Angeles garnered enormous attention and attendance and received critical accolades for the unique perspective it brought to the subject of L.A.'s international identity and self-identity. The exhibition's broad range of works from Southern California artists illustrates how text has insinuated itself into the most disparate expressions of L.A. artists and how letters and numerals populate their sense of place.
L.A.'s association with typography in the visual arts is unique. Text has historically been ubiquitous on the city's streets with political and gang graffiti, and L.A.'s ever-present billboards that surfaced as far back as the onset of Southern California's highway system and car culture. While Los Angeles' international recognition is acknowledged via text, it must be noted that Angelinos also self-identify with text, as no other city in the world refers to itself in both the written and spoken word so distinctly and interchangeably as we do with the initials: "L.A."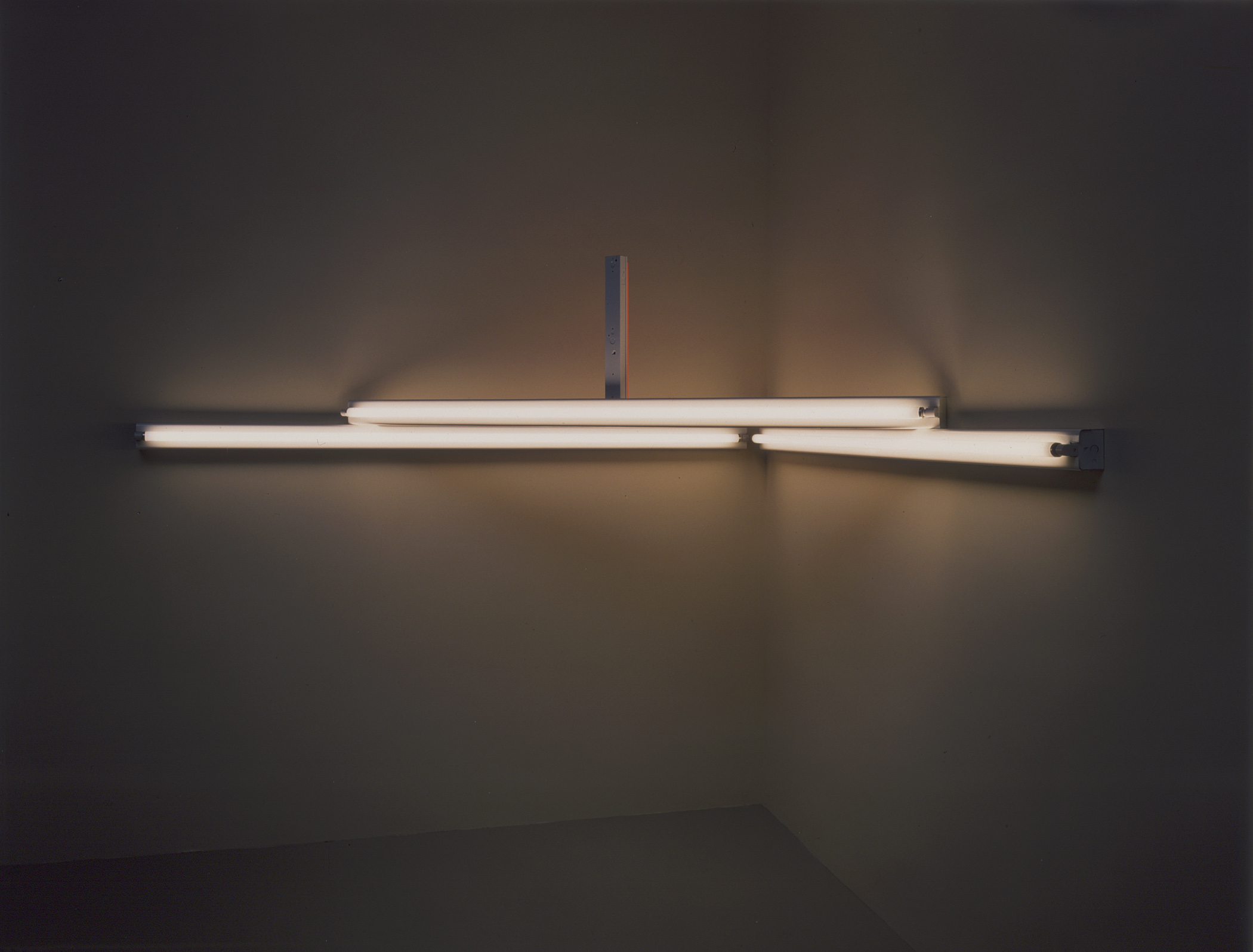 Dan Flavin: "monument" on the survival of Mrs. Reppin | Acquired in 1969, "monument" on the survival of Mrs. Reppin has never been on display at the Norton Simon Museum.
With its vibrant fluorescent lights and unusual use of the gallery's corners, "monument" possesses all of the characteristics that make an artwork by Flavin so recognizable. Two white fluorescent lights of equal length are mounted along two converging walls, while a third white light spans the distance between the two; a small, warm red light is positioned vertically in the middle of the spanning light. The piece will be installed in the small exhibition gallery on the Museum's main level, thus allowing the artwork to fully illuminate its surrounding walls without interference.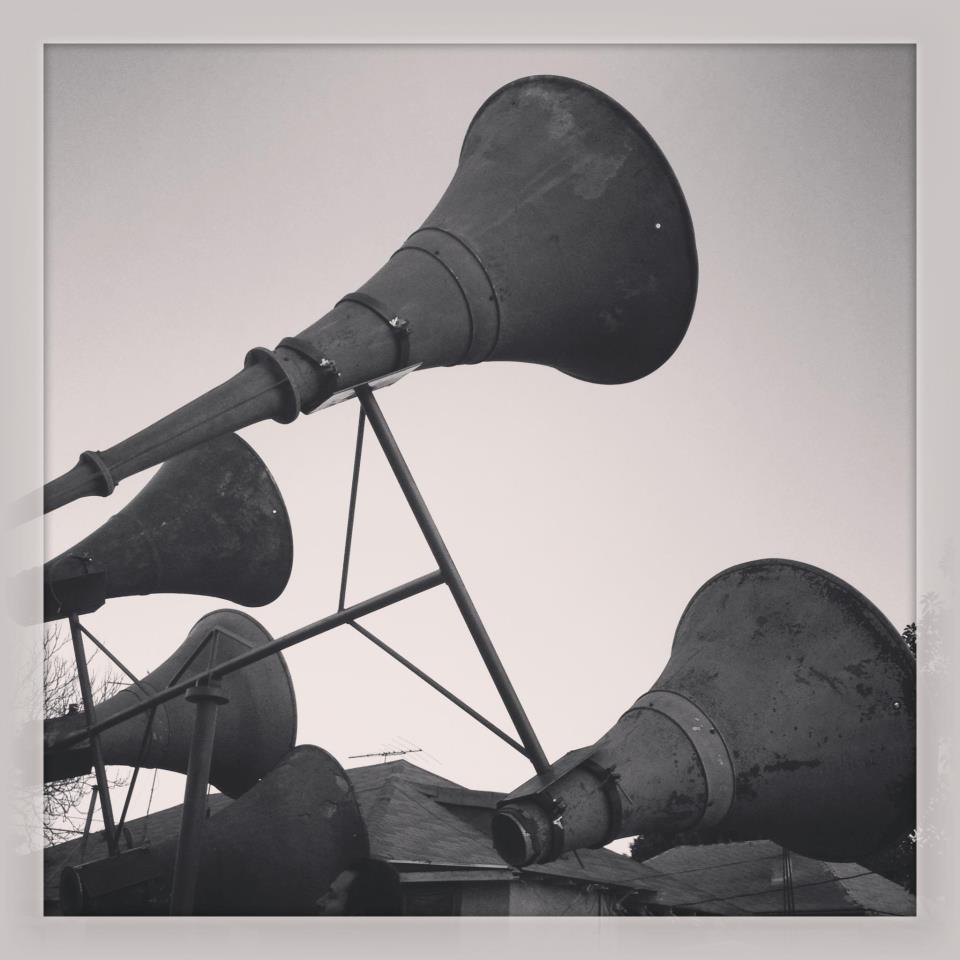 Elana Mann: Listening as (a) movement | A new public artwork by artist Elana Mann involving interactive sculpture and community based performance art events.
Listening as (a) movement investigates sound and the voice as physical entities that can move us emotionally, form deep interpersonal connections, and be agents of social change. The project is taking place at Side Street Projects' (SSP) mobile headquarters, where Mann has built three outdoor sculptures stemming from the designs of pre-radar sonic technologies. The sculptures simultaneously subvert and evoke the original aim of these early WWII technologies: they will promote active listening in the local neighborhood, symbolically negate the growing polarization of political discourse, and point to the erosion of personal privacy through recent developments in surveillance.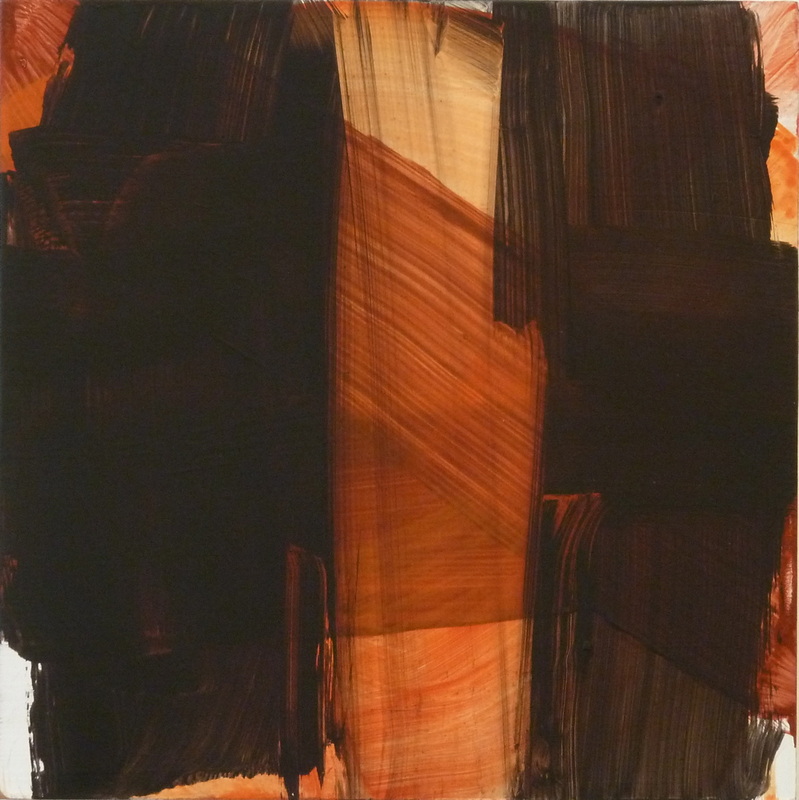 Avy Claire | East Coast artist Avy Claire spends this winter in Southern California and brings her keenly attuned responses to color, nature, time, and space for a solo show of recent abstract paintings. In the Ojai exhibit, Claire is presenting small and midsize abstract paintings informed by her time spent in the chaparral landscape of Santa Barbara.
As an artist receptive to the environment, Claire responds through various art media in what she calls "marking time." In recent years this has included small and large-scale drawings using layers of text from news cycles. While in California her reaction to the natural elements of her surroundings is approached through the same lens of her fine perceptions. Here her process of marking time is with paint by using layers of luminous color with pure brushstrokes to record her impressions and making a visible record of her retreat. Her work is sparse, in-the-moment, and pulls the viewer into the painting.
For the most comprehensive calendar of art events throughout Los Angeles go to Artweek.LA.
Related
Popular in the Community