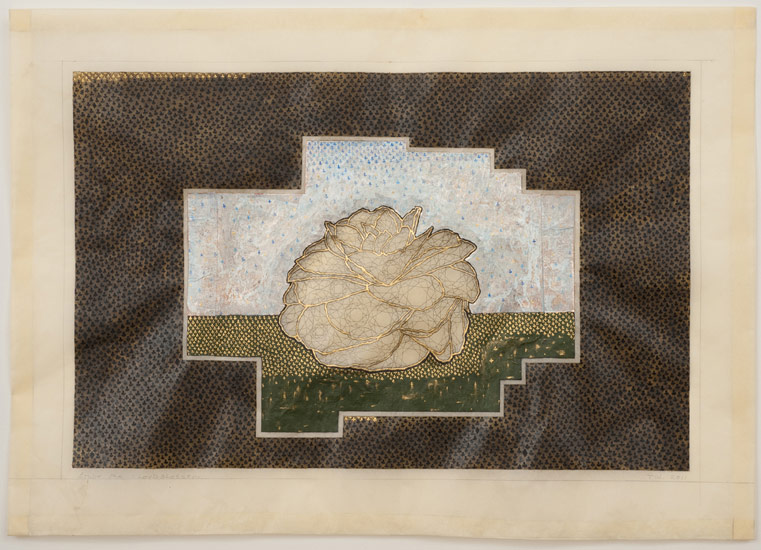 Sea of Lotus Blossom Jewels, 2011, pencil, oil paint, silver leaf and pure 22K gold on vellum with collage elements, image: 7 x 11 in. Courtesy of L.A. Louver, Venice, CA
Tom Wudl: immensities and infinities | "There was a time when the world was small and man knew his place in it. Today, space is expanding beyond the reaches of the imagination. We inhabit immensities and infinities that also inhabit us. I have attempted to make visible to the eye with brush and paint that which is still sacred to us and which by other minds and methods has been reconciled, encoded and stored in numbers and equations." Tom Wudl
This new body of work represents Wudl's further exploration of the Avatamasaka Sutra (or Flower Ornament Sutra), a revered scripture of Huayan Buddhism. Wudl intends his new paintings to reflect -- rather than directly represent -- the rich content and powerful imagery of the Sutra. At the heart of Immensities and Infinities are four paintings on vellum, each depicting flower blossoms. These works are modest in size (no more than 16 x 12 inches), but highly complex and richly detailed in their composition. A series of intimate flower studies (each less than 4 x 4 inches) accompany the larger compositions. Wudl paints roses, columbines and dahlias in oil, pencil, and gold and silver leaf on vellum with acuity and intricacy. Each flower is the vehicle for more complex iconography, and compositions include eyes, jewels and clubs. Indeed, the club motif, miniscule in scale and often barely visible to the naked eye, is present throughout all Wudl's paintings. For Wudl, this motif represents the elaborate descriptions of phenomena that are characteristic of the Avatamsaka Sutra's literary style, and its repetitious form reflects the Sutra's primary purpose as an exhortation to meditation. As such, the motif becomes a visual mantra.
Tom Wudl: immensities and infinities: further specimens from the flowerbank world opens June 2 at L.A. Louver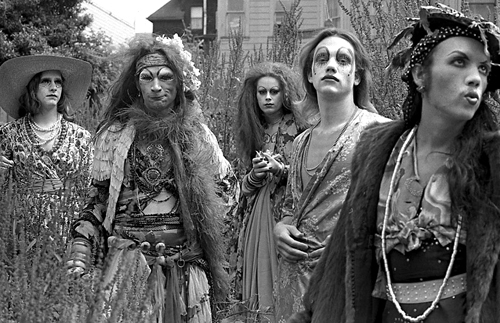 The Cockettes in the Panhandle, San Francisco, 1971, L-R. John Flowers, Link, Scrumbly, Sweet Pam, Marshall, Pristine Condition, Dusty Dawn and Ocean Michael Moon. Photo by Fayette Hauser
As the psychedelic San Francisco of the 1960s began evolving into the gay San Francisco of the 1970s, The Cockettes, a flamboyant ensemble of hippies -- gay and straight -- decked themselves out in gender-bending drag and tons of glitter for a series of legendary midnight musicals at the Palace Theater in North Beach.
"It was complete sexual anarchy," says filmmaker John Waters. "You couldn't tell the men from the women. It was really new at the time, and it still would be new."
The Cockettes were heralded as cutting edge and they attracted admiration from John Lennon, Truman Capote and Marlene Dietrich, among others. Rex Reed wrote a glowing review about one of their shows, Tinsel Tarts in a Hot Coma, calling it "a landmark in the history of new, liberated theater..." The group broke many social, cultural and sexual boundaries foraging a hot path straight through the era. Today their influence is still felt in fashion, theater and film and inspired the glitter rock era of David Bowie, Elton John, and The New York Dolls, as well as the campy extravaganzas of Bette Midler to Lady Gaga.
Children of Paradise: Life with The Cockettes - San Francisco 1969-1972 opens June 4 at DRKRM Gallery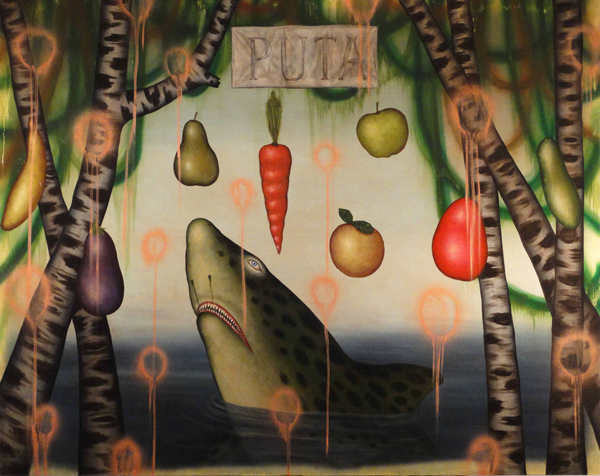 Puta, 2011, acrylic on canvas, 48" x 60. Courtesy of Koplin del Rio
Fred Stonehouse: Marsh Night | Born of a lifetime fascination with imagery depicting the mysterious and fantastical, Fred Stonehouse's most recent body of work, Marsh Night, continues his tradition of painting a host of mystical creatures in wild and inexplicable narratives. Deeply inspired by Latin American magical realism in literature, and historic genres of artwork that create a visual bridge connecting reality to the mystical world, Stonehouse deftly creates a wonderfully surreal painted world that is as rich and inviting. In Marsh Night the scene of the drama is the marshland that sits directly behind his home in Milwaukee. Teeming with over 200 species of life, the marsh became a perfect backdrop for Stonehouse's creation of a dreamlike world where truth and fantasy are comingled.
"The marsh is a mysterious and murky zone where the intricacies of the human mind and personal psychologies are made manifest in a range of characters drawn, in part, from extant folklore and myth, but primarily from the waking dream of the marsh itself. The marsh is a place where the boundaries between water, earth and sky are blurred and merge into an atmospheric mélange that serves as an apt metaphor for the creative process. In the marsh of my imagination the rules of logic and natural science are reborn as whimsy and invention." Fred Stonehouse
Fred Stonehouse: Marsh Night opens June 4 at Koplin del Rio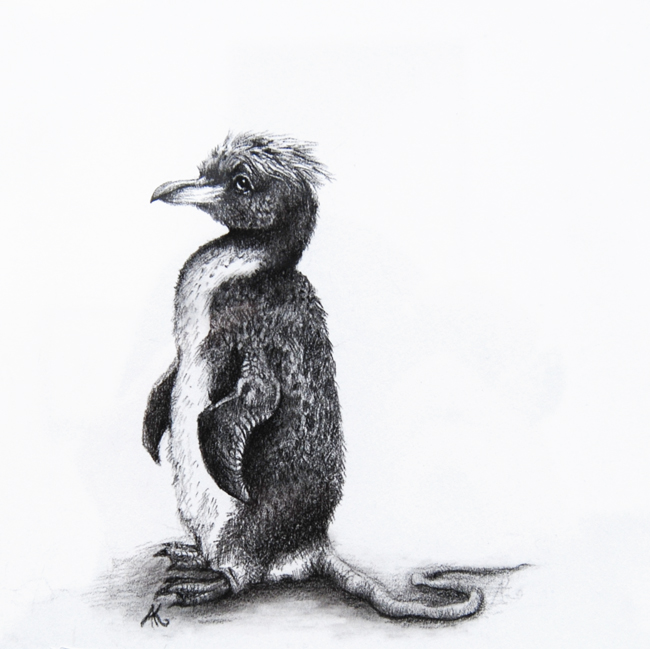 Penguin, 2011, carbon pencil on paper, paper: 5 x 5" framed: 13-5/8 x 13-3/8". Courtesy of Lora Schlesigner Gallery
Adonna Khare: Menagerie | Khare uses a stream of consciousness to create environments where both animals and humans are engulfed and sometimes bound to worlds juxtaposed. Scale, humor and unpredictability are tools used by Khare to dictate images and engage her audience. With each animal Adonna finds interesting, opportunities are taken to reflect glimpses of each creature's personality and beauty, which are oftentimes depicted in a cascade of entangled hybrid animals bearing human expressions. While some of the creatures appear playful, others are weighed down and seem trapped, creating a milieu of emotions that obscure the thresholds between worlds.
Adonna Khare: Menagerie through June 18 at Lora Schlesinger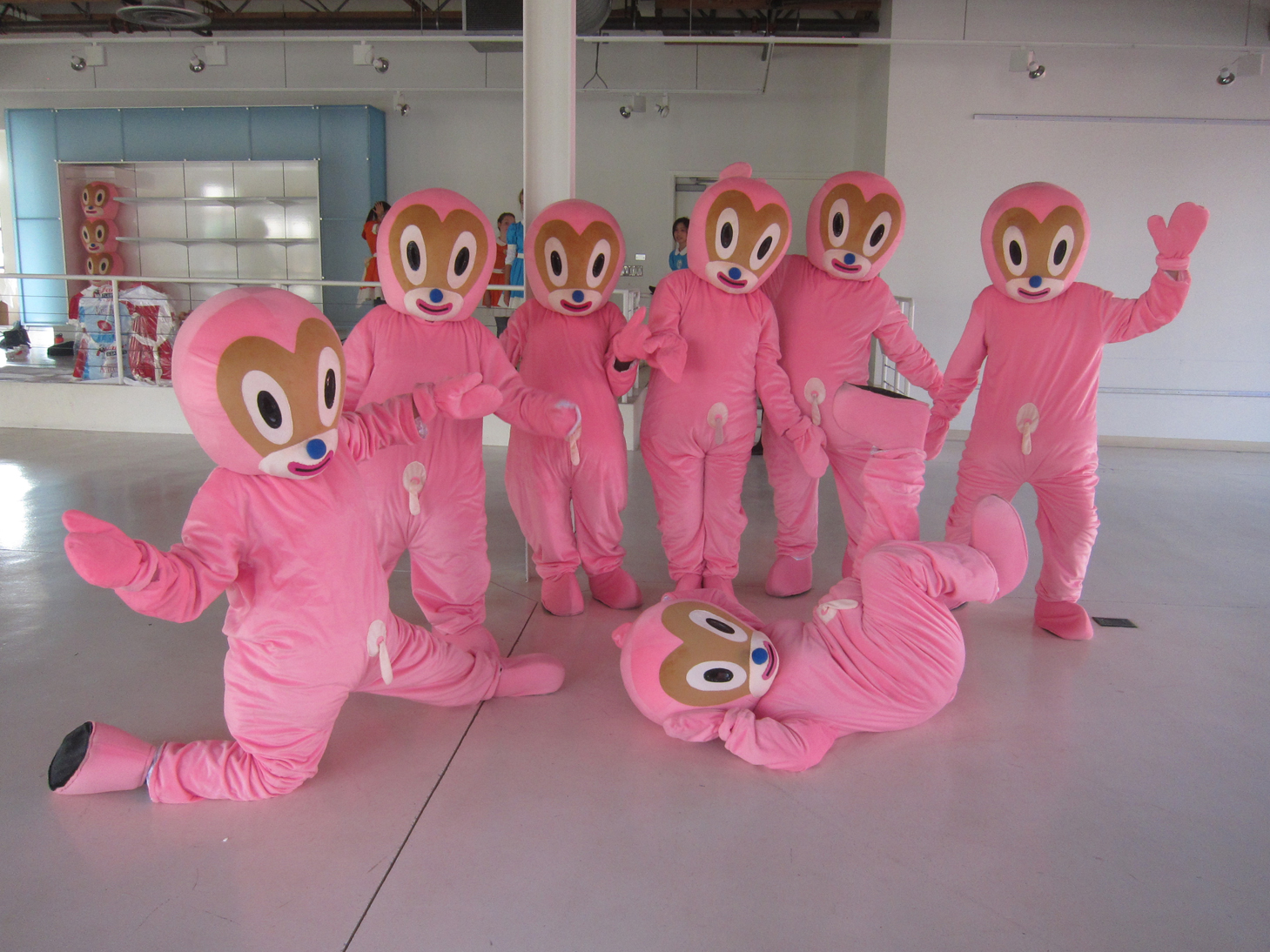 The 6th Annual ARTWALK Culver City | This Saturday ARTWALK Culver City opens the doors of the area's art galleries to introduce a wider audience to the unique vitality of the artist spaces of Culver City. This event especially celebrates the Culver City Art District, a cluster of galleries exhibiting new and distinguished artists, located near the intersection of Washington and La Ciengea Boulevards.
Over thirty-five galleries will be open from 2 pm to 6 pm, with selected galleries remaining open until 8 pm that evening. The event kicks-off with a 2pm performance of artist Gary Baseman's Giggle and Pop! at Helms Walk in the Helms Bakery District. During the afternoon, there will be free, interactive art-making opportunities offered at Graphaids and Art Works Studio & Classroom in the Culver City Art District.
Bus transportation and bicycle riding is encouraged. Culver CityBus will offer an ARTWALK Bus Pass (just $1) and a special shuttle bus on the day of the event. The City of Culver City Bicycle and Pedestrian Initiative and the Culver City Bicycle Coalition, a local chapter of the Los Angeles County Bicycle Coalition, will offer Bike Valet in the Culver City Art District from 1pm to 6pm.
The 6th Annual ARTWALK Culver City is Saturday, June 4 from 2 pm to 8 pm
For more information about ARTWALK Culver City or other art events throughout Los Angeles go to Artweek.LA.
Calling all HuffPost superfans!
Sign up for membership to become a founding member and help shape HuffPost's next chapter