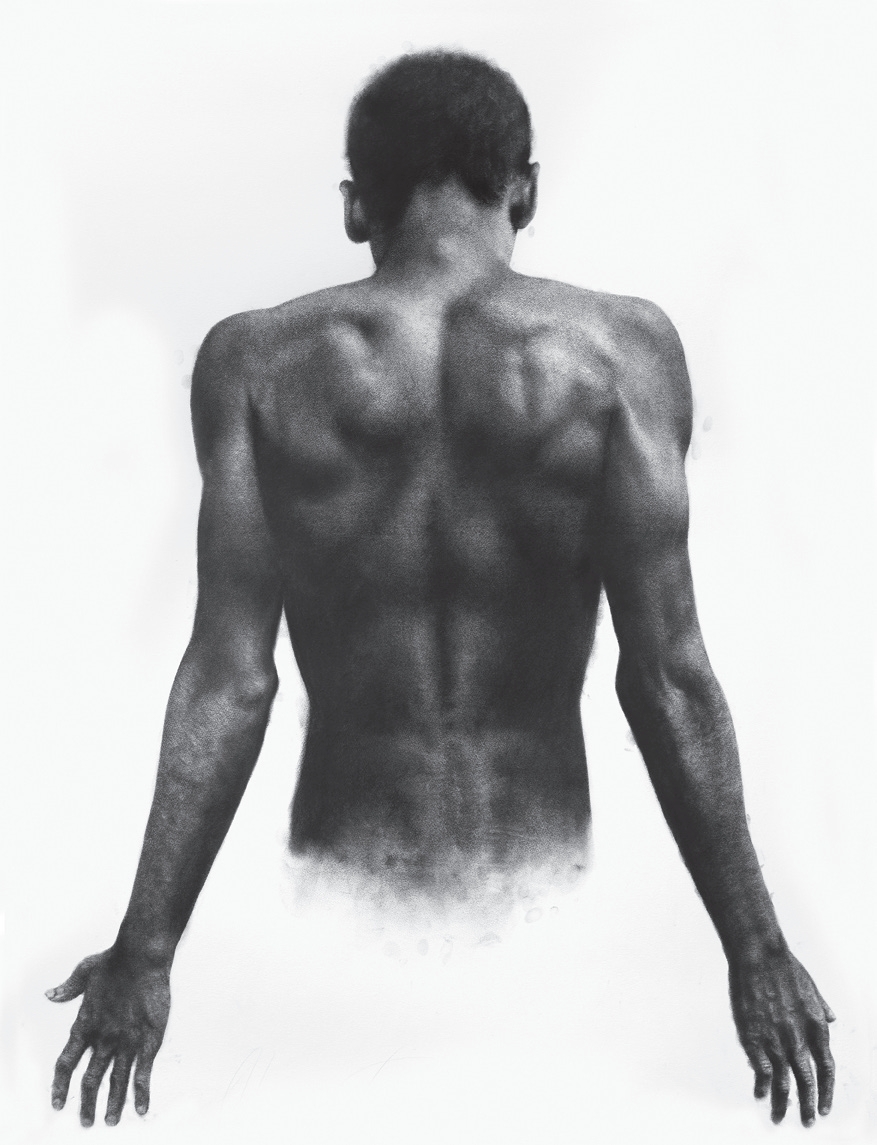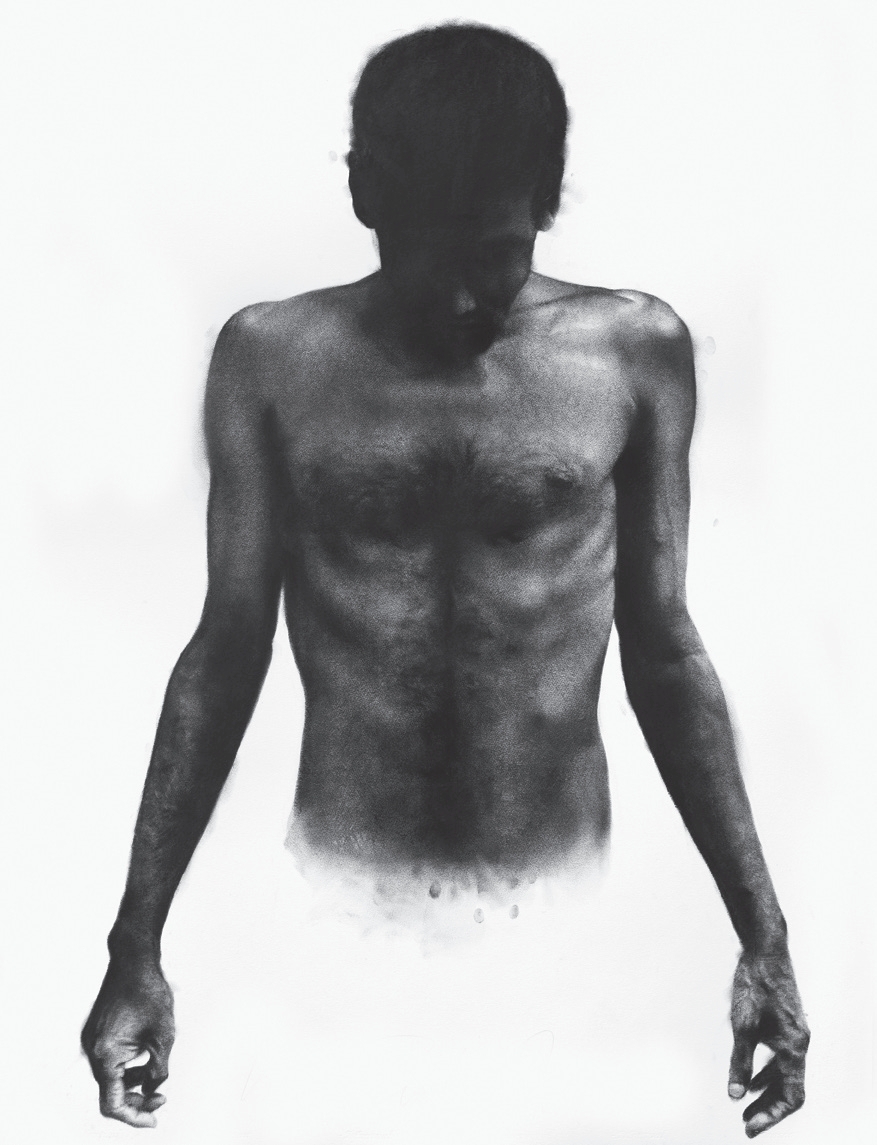 Ahmad Zakii Anwar: Bones and Sinews | Zakii is fully aware of the limitations inherent in any artistic practice. With this upcoming exhibition, an ambitious installation of ten new representational charcoal-on-paper works, Zakii asserts the traits that have made him arguably the pre-eminent figure in Malaysian contemporary art: a technical proficiency so severe and an aesthetic simplicity so commanding that, to viewers of his work, they represent the zenith of present day art-making.
Here Zakii depicts the nude male human figure in exacting detail. Installed under dimmed lights, this exhibition is designed to appear like a shrine, resulting in a meditative study in anatomy. Under these darkened conditions Zakii's large-scale charcoal on paper works are as hyper-realist as they are haltingly self aware; for every meticulously rendered detail in Bones and Sinews, Zakii's artwork evokes a spiritual state while simultaneously exposing the truth about exactly what it is, namely, a work of art--a tactile application of media upon paper.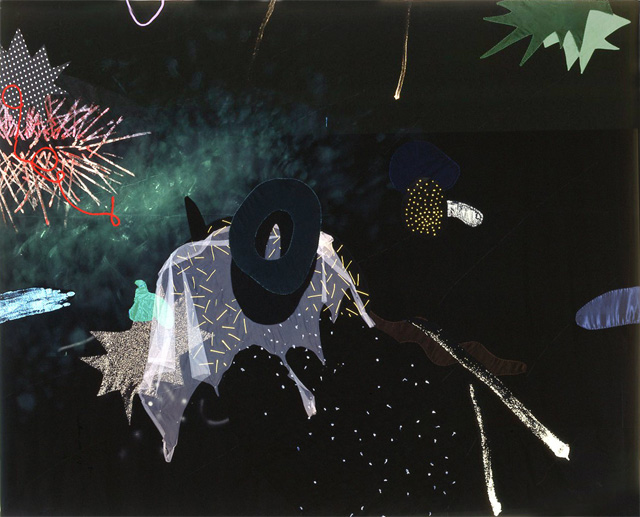 Peter Alexander: Velvets + Resins | Considered one of the key figures in the L.A. Light and Space movement, Alexander first exhibited his seminal cast polyester resin works in his graduate exhibition at UCLA in 1966. His highly polished, translucent and subtly toned cubes, wedges and wall pieces have inspired comparisons to the West Coast milieu of surfboards and metallic auto bodies, but more specifically, they manifest the artist's fascination with light, luminosity and a state of suspended liquid space. While the term, Finish Fetish was often applied to this type of work, the slick surface is more a point of entry than an end in itself.
Since the 1960s, Alexander has continued to explore the relationships of light, surface and space in L.A.'s nighttime grid of lights, sunsets, swimming pools, oceans and icebergs. One of his most adventurous, and now landmark, bodies of work, Velvets, was inspired by an overnight fishing trip off the coast of California.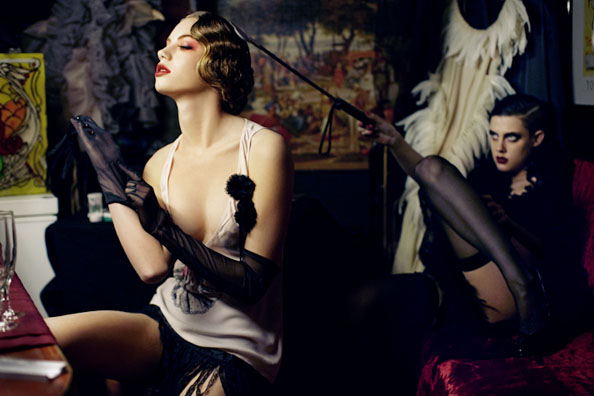 Ellen Von Unwerth: Photographs | Her photographs are a pure celebration of provocative femininity; they revel in spontaneity and sincerity and fully reflect her tenet that "women are not just there to be admired, they are there to be enjoyed". When shooting her favorite subject, women, Ellen von Unwerth states that she wants to portray, "Women with strong personalities who are not shy, but who embrace their sexuality and use it. Women who are independent and sassy and think for themselves. All characteristics that accentuate their beauty. In short, women you want to meet and who you'd like to dream about." (Ellen von Unwerth, 2009, Taschen's Fraulein)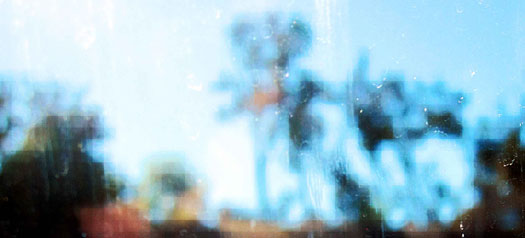 Rex Bruce: Moving Violations | The artist creates videos and stills that are the result of a specialization in recording imagery from within vehicles, as would be natural for a Los Angeles native. Their breakneck velocity (increased by up to 20x the original speed) and cinematic over-saturation composited at different frame rates, compression levels, resolutions and varied states of digital degeneration create a mood of overkill and a noisy intensity that expresses the motorised zeitgeist of Tinseltown, the capital of vehicular excess. Rushing across the freeways during the day and night, rain or shine the artist takes us on a super-sonic wild ride. All the while Bruce is shooting skyward and our attention is brought to the atmosphere, replete with invisible carbon.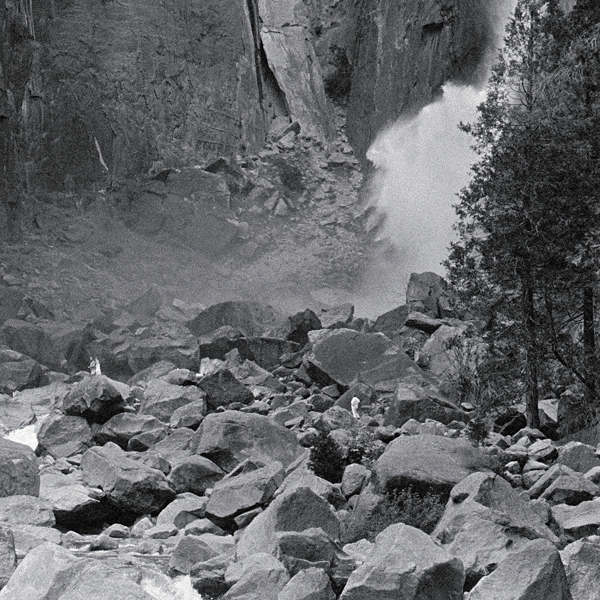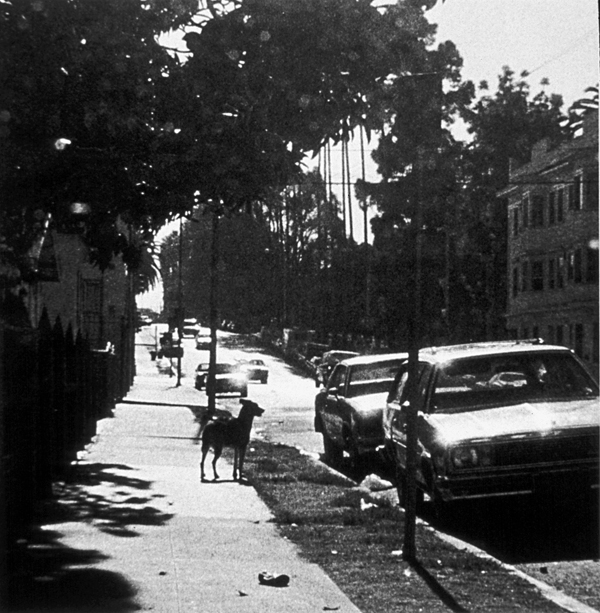 The Long Range | The Long Range is loosely related to the concurrent event of Pacific Standard Time in its resolutely Western orientation. In a regional sense, this has to do with defining the included works as specific to the West Coast, and perhaps more broadly, as having to do with the genre of the Western. The cliché of a questing "frontier spirit" is often employed in historical accounts of Los Angeles art as a narrative through-line to lead us from its scattered beginnings, through various fitful attempts at consolidation, up to its present emergence as a known "center" within the international art world.
This exhibition, the second phase of The Long Range, features works by Dave Hullfish Bailey, Cindy Bernard, Ginny Bishton, John Divola, Anton Lieberman, Christopher Michlig, Karthik Pandian.
For more information about art events throughout Los Angeles go to Artweek.LA.
Related
Popular in the Community