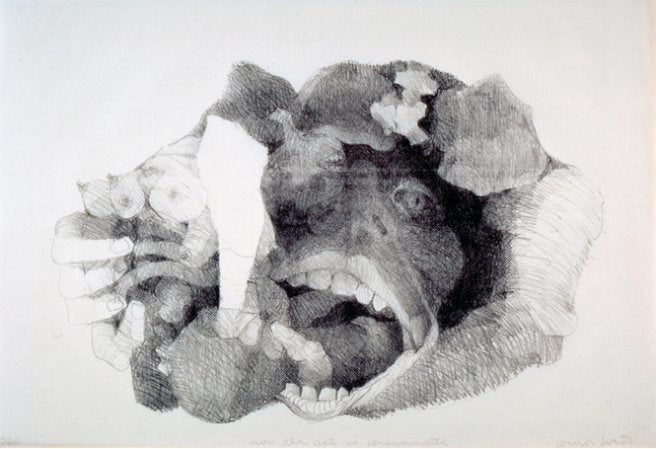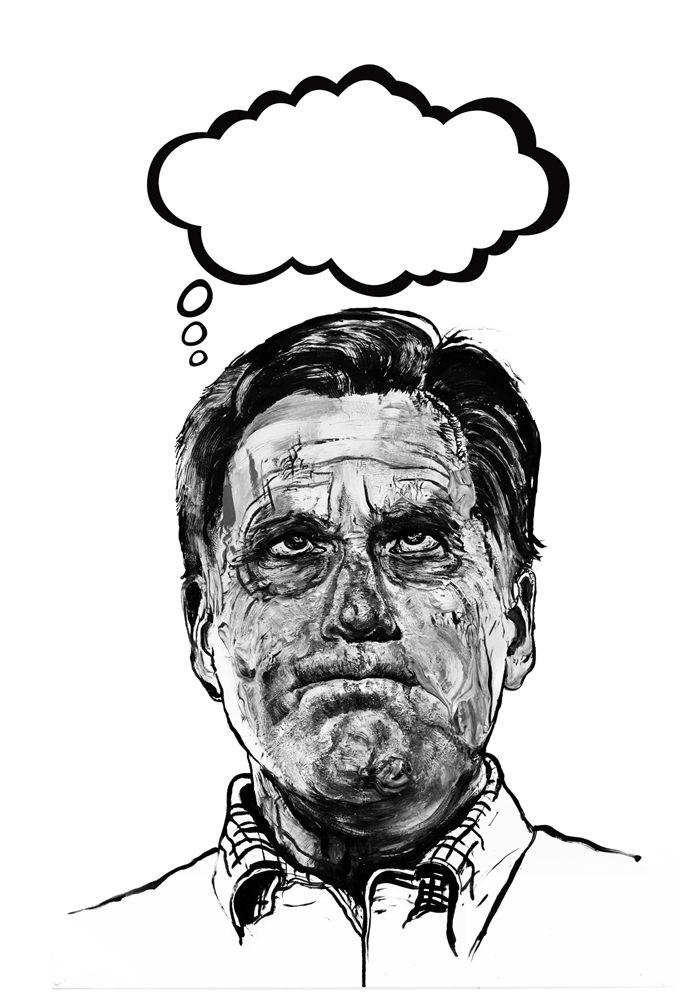 Legitimate Rape: Political Art in 2012 | This week long politically charged group show features the work of Jill Greenberg, Shepard Fairey, Robbie Conal, Jennifer Celio, EL MAC, Sean Cheetham, and Daphne Vega.
Inspired by the public statements made by Rep. Todd Akin during a broadcasted interview, Legitimate Rape is a response to the topics that have arisen during the 2012 presidential election. Issues surrounding political gaffes by the likes of Todd Akin and Republican presidential candidate, Mitt Romney, have sparked much conversation amongst all demographics about the direction our nation is heading. Legitimate Rape exploits the inappropriate comments made from political figures as well as raises awareness and promotes social issues through the mind's eye of the artist. Each participating artist's work refers to the current political, cultural and social concerns we are facing in these times of uncertainty about our present state. We are all trying to make it through this difficult time and hoping to come out of it in a better place. Join us to see exactly what these influential artists have to say regarding our current issues as Election Day steadily approaches.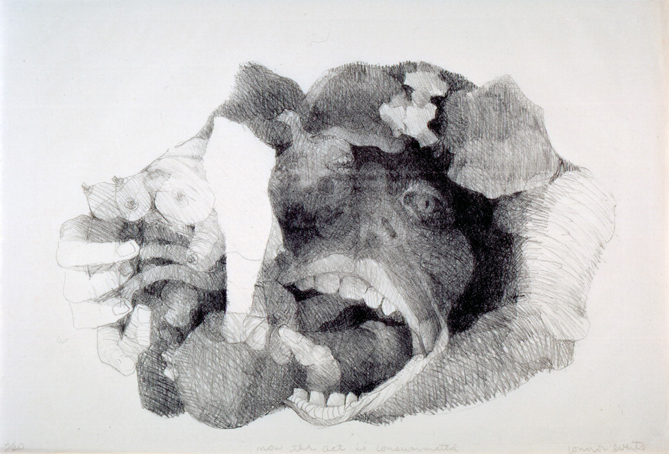 Connor Everts: Studies in Desperation | Studies in Desperation, Connor Everts's lithographic suite produced at the end of 1963, reflects the charged events of that tumultuous year -- the United States' involvement in Vietnam, the protests and calls for civil rights and the assassination of John F. Kennedy. Everts's use of violent imagery and gruesome nature imparts a desperation regarding the social issues of the time: partially formed figures tear and writhe; a limb becomes a torso, a phallus, a finger; rib bones break the surface as teeth gnaw on vertebrae; shadowy forms retreat and emerge from dark caves; forms are mangled and difficult to distinguish.
Studies in Desperation played an important role in the debate over the right of artistic expression. While the artworks were on exhibition at Zora Gallery, the L.A. District Attorney filed charges of obscenity against Everts, owing to the imagery depicted in the series. The artist was arrested, and the case was brought to court. The first trial was dismissed in a hung jury. After a second trial, the artist was finally acquitted in 1965. This verdict and the support Everts received from the L.A. art community set a precedent for the freedom of expression for artists.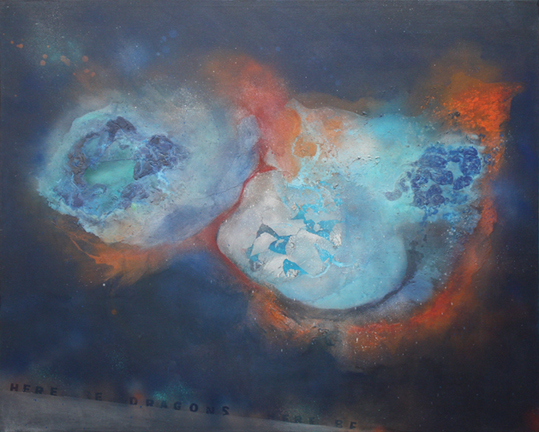 Bonita Helmer: Here Be Dragons | "Here be dragons" is a phrase used to denote dangerous or unexplored territories, in imitation of the medieval practice of putting sea serpents and other mythological creatures in uncharted areas of maps.
Continuing her interest in unseen structures (the title of her 10 year survey show in 2010), Bonita Helmer's latest body of work is concerned with ideas in the uncharted areas of science on a macro and micro level. Combining scientific information with mythic notions about that which exists beyond what we can see with our physical eyes, her work is a kind of mapmaking that takes the viewer to the edge of the world and universe.
Using physics along with images from space as an inspiration for investigation into the theory of the ever-expanding universe, Helmer creates metaphors for the conditions of our world. In the quiet of the universe, a Super Nova suddenly explodes into chaotic fragments of various materials flying light years into space. There is a peaceful, beautiful energy in the universe as well as an awesome unpredictability. Mystical and philosophical theories are interwoven with ancient symbols representing aspects of space and particle physics such as the crystal lattice, neutrino, gravitino, sparticles, and star nurseries.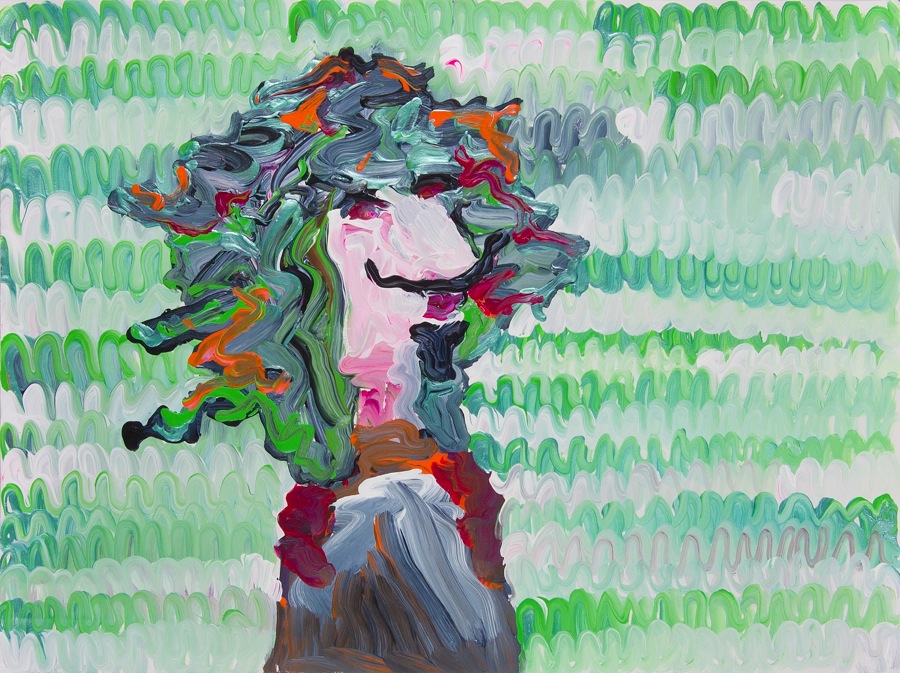 Edith Beaucage: Bidibidiba | Bidibidiba is the title song of the 1970 movie "L'homme Orchestre" ("The Orchestra Men") with French comedian Louis De Funes. Specifically, the Bidibidiba dance within this comedy had the effect of molding a desire in Beaucage for a modern and colorful life. Bidibidiba is light, entertaining, new, and full of sentimentality.
Bidibidiba consists of "idealistically" bound portraits of diverse characters including girls and philosophers, art students (both fictional and real), hipsters with mustaches, Egyptian girls, princesses, knights, dragons, musketeers, wigged women, bearded men, and dandies. They are sometimes in conversations or simply doing their jobs of being portraits and holding the paint together.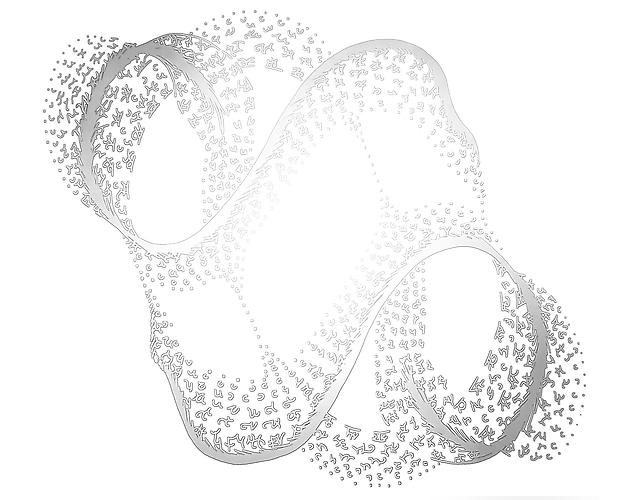 Cira Crowell: In Light | A series of lumenographic drawings of complex and elegant forms that contemplate the confluence of physics and philosophy, light and life. Crowell transcends minimalism to reduce subjects to their quantum composition. Undeniably conceptual but richly evocative, new yet immediately recognizable, "In Light" introduces a fresh perspective on the very particles of light.
Balancing poetry and precision, In Light presents a multimedia web of bright energy. Photography sets the scene with glimpses of urban ethereality. Large-scale lumenographic prints, entrancing animated projections and delicate hand drawings capture the familiar substance and deeper mystery of light. Lead glass sculptures and a mobile array of handcrafted LED projectors engineered by Crowell's creative partner, Chas Curtis, evoke light in motion.
Many years in the making, In Light offers a quiet yet visually stunning exploration of the erratic, luminous and strangely beautiful texture of light traveling through time and space... deep reflections on the connections between light and life.
For the most comprehensive calendar of art events throughout Los Angeles go to Artweek.LA.
Popular in the Community