Now the politician has reached another milestone: becoming the first person to breastfeed while making remarks on the Australian Parliament floor.
On Thursday, Waters put forward a motion on black lung disease while nursing her infant daughter, Alia Joy.
"First time I've had to move a Senate motion while breastfeeding!" she tweeted after her remarks. "And my partner in crime moved her own motion just before mine, bless her."
Waters, who is the co-leader of Australia's Greens party, joined many of her colleagues in urging the Senate to change its rules about children and breastfeeding in Parliament last year.
The senator told BuzzFeed she nursed while giving her speech because "black lung disease is back among coal miners in Queensland and Alia was hungry."
Alia Joy has accompanied her mother to work on multiple occasions since her birth in March.
When Waters shares photos of her baby on the job, she often touts the importance of helping all Australian parents balance work and family.
"I'm lucky," she tweeted in April. "We need affordable childcare and flexible work for all."
As for breastfeeding, Waters told BuzzFeed she believes women should be made to feel comfortable nursing their babies whenever and wherever it's needed.
"Women have always worked and reared children, whether that work was paid in the workplace or unpaid in the home," she said. "I hope [this] helps to normalize breastfeeding and remove any vestige of stigma against breastfeeding a baby when they are hungry."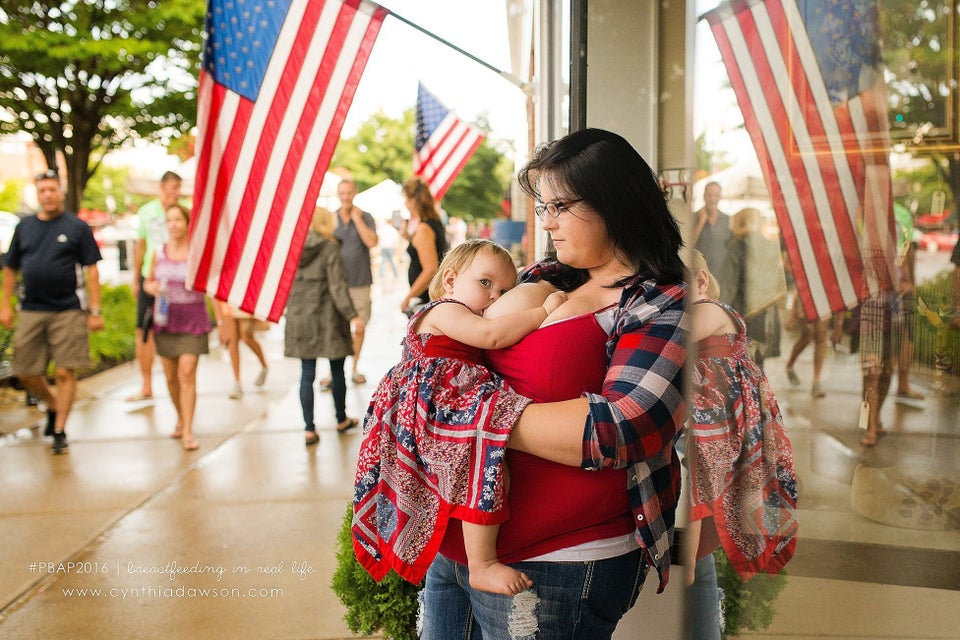 Candid Photos Of Moms Breastfeeding In Public