A Wisconsin doctor is going above and beyond to help his young patients feel safe and comfortable at the hospital.
After operating on a 9-year-old boy, Groth performed surgery on the child's stuffed Mike Wazowski, which he brought to the operating room for comfort and stress relief. Mike needed a little stitching up, and the doctor was more than happy to help him out.
"I noticed that it had some tear and rips to one of the arms, so I fixed it for him," Groth told hospital communications specialist Evan Solochek in an interview shared with The Huffington Post.
When the little boy saw his Mike toy again, it "really brightened up his day," his parents told the doctor.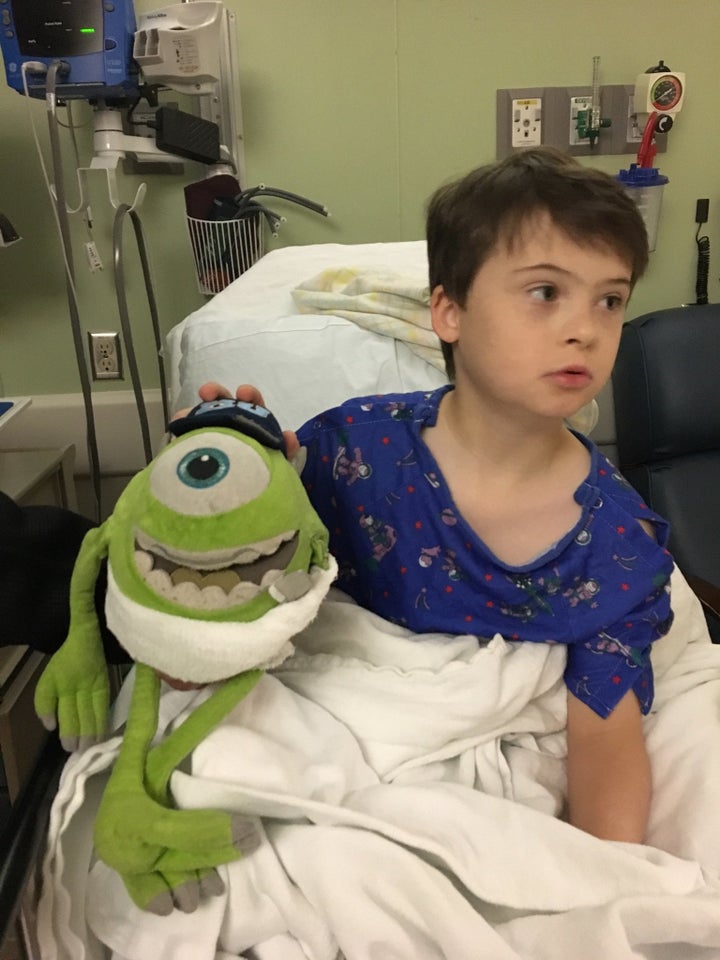 As it turns out, Dr. Groth is a regular Doc McStuffins. He and his colleagues at Children's Hospital of Wisconsin perform this special toy "surgery" fairly often.
"Children are very attached to their toys, and surgery is very stressful," Groth explained. "When they see that their toys have gone through a procedure like they have, it really helps them recover and brightens up their day. But also it allows them to relate to somebody and helps with their recovery."
Groth was surprised by all the attention he received after the hospital posted his photo on Facebook. He emphasized that so many other pediatric surgeons do similar things for their young patients and their stuffed sidekicks.
"We just know the importance of trying to relate to children and doing little things like this," he said. "People will put surgical masks on toys. It just helps the families and the children."
Keep scrolling to see more of Groth's and his colleagues' handiwork.
Related