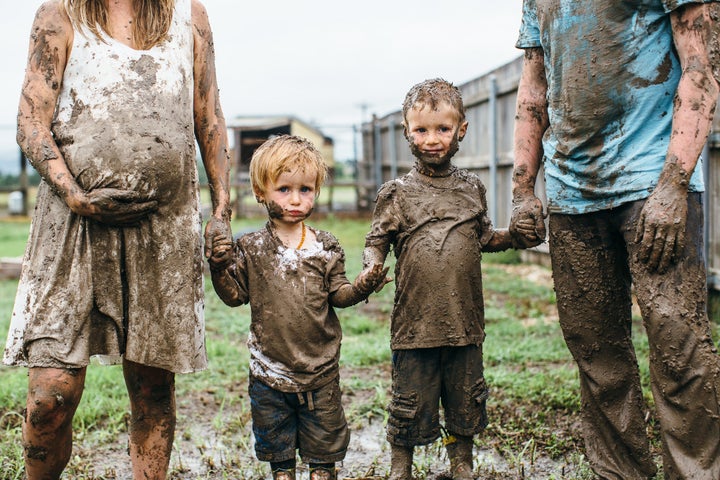 A fun-loving Texas family turned an ordinary maternity photo shoot into muddy adventure.
While expecting their third child, Jon and Brittany Barton of Waxahachie hired photographer Elaine Baca of Lane B Photography to take family maternity pictures with their other two children, 4-year-old Declan and 2-year-old Noah. Due to some weather issues, the shoot got a little ... messy.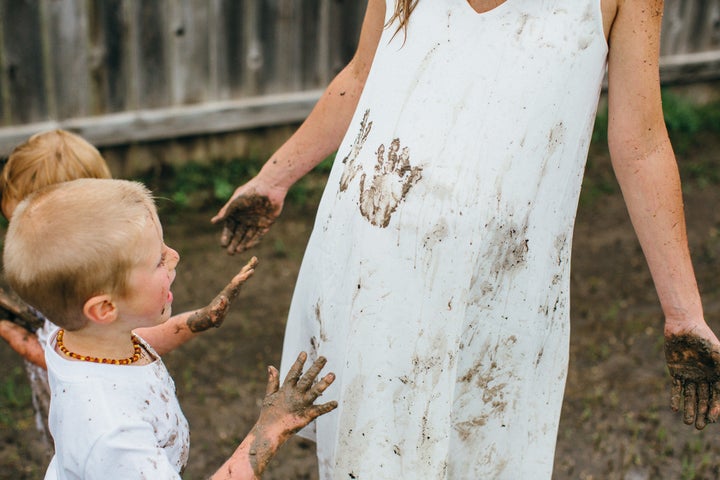 "Lately in Texas when it rains it pours," Baca told The Huffington Post. "In the weeks leading up to the maternity session, the rain was relentless. We had rescheduled the session a couple of times already, and Brittany was quickly approaching the end of her pregnancy ― so we knew he might come any day."
Baca knew Brittany and Jon were outdoorsy and wanted to keep the shoot outside, so the photographer suggested something a bit unconventional.
"They have a huge backyard which backs up to a field and I knew it had lots of muddy puddles, so I asked her what she thought about playing in the rain and ending with a mud fight," Baca explained. Brittany didn't even hesitate to give the go-ahead.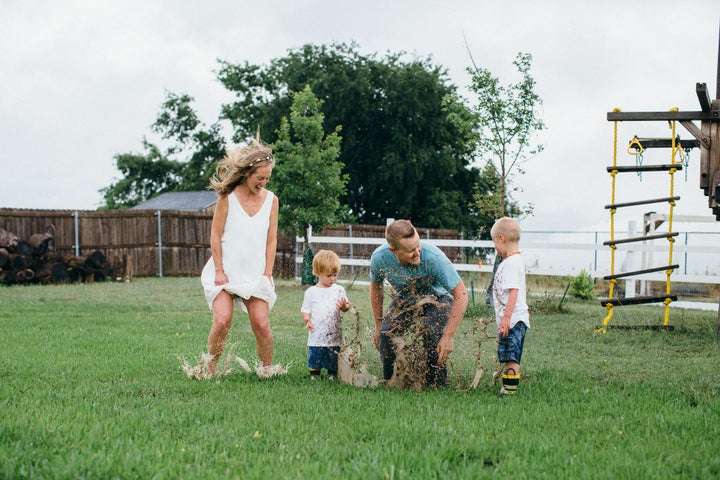 On the day of the shoot, the Bartons posed for a few conventional photos before letting loose in the mud. Brittany, Jon, Declan and Noah all got their hands dirty, though Baca said the parents had the most fun.
"They weren't just casually throwing mud, they were chunking it at each other!" she recalled. "Declan was worried about getting his white shirt muddy so it took some convincing before he started having fun. The boys still talk about how much fun they had."
Brittany was 38 weeks along in her pregnancy during the photo shoot, and she gave birth to a baby boy just nine days later. The couple named their son Matthew.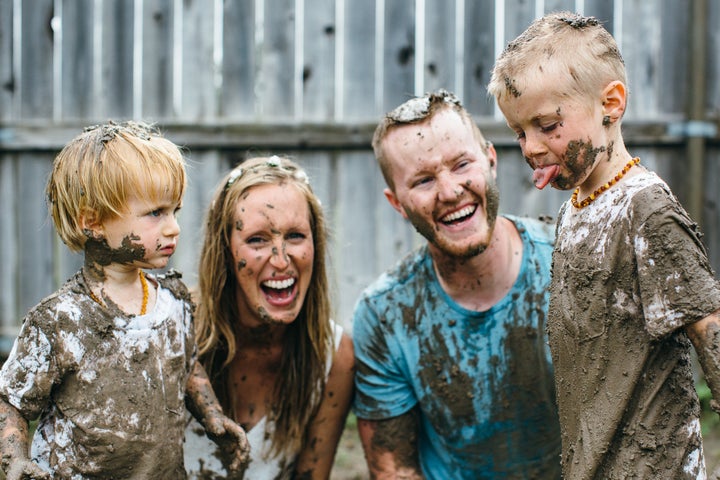 The joy-filled photos from the maternity session epitomize how much the Bartons love spending time together, Baca told HuffPost.
"For me, photo sessions are all about preserving memories and making new ones. With small children it's about remembering their ever-changing personalities and quirks that make them unique," she explained, adding that she hopes families who see her photos will opt for candid, documentary-style sessions in the future.
"With this genre of photography, parents don't have to stress about getting their little ones to sit still and look at the camera and kids get to be kids while doing something everyone enjoys."
Keep scrolling for more awesome photos from the Bartons' muddy maternity shoot.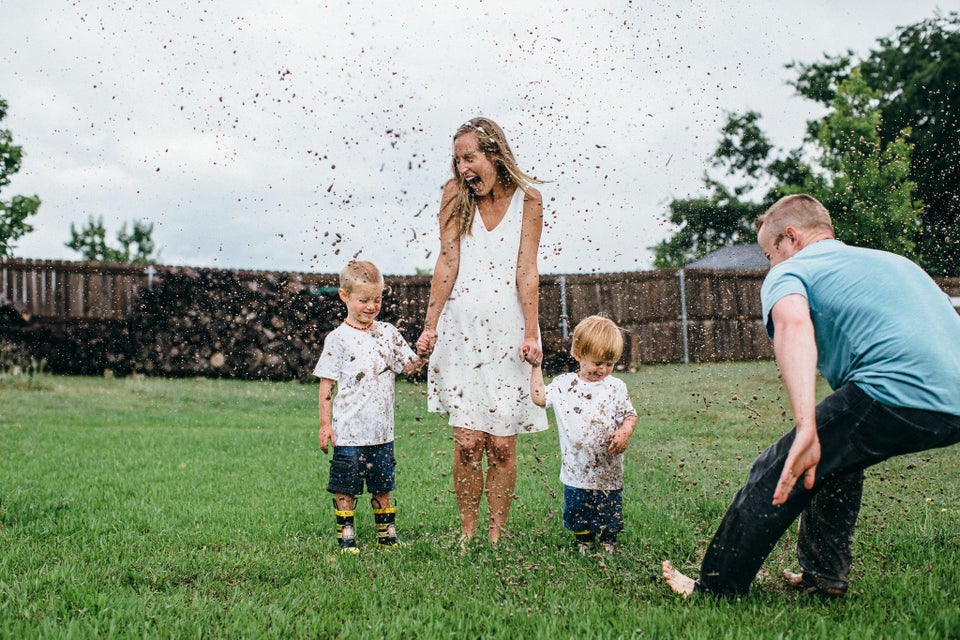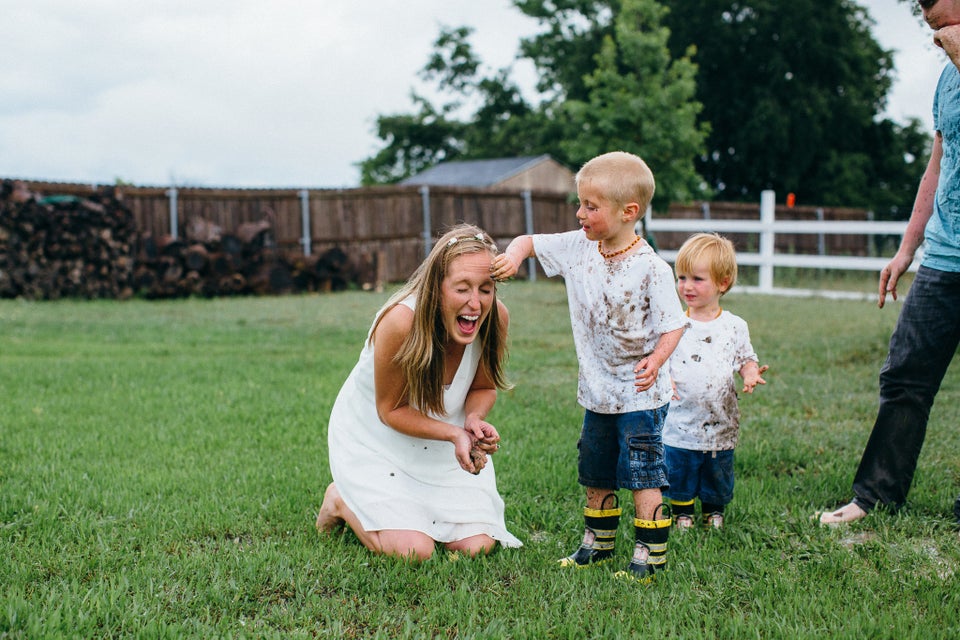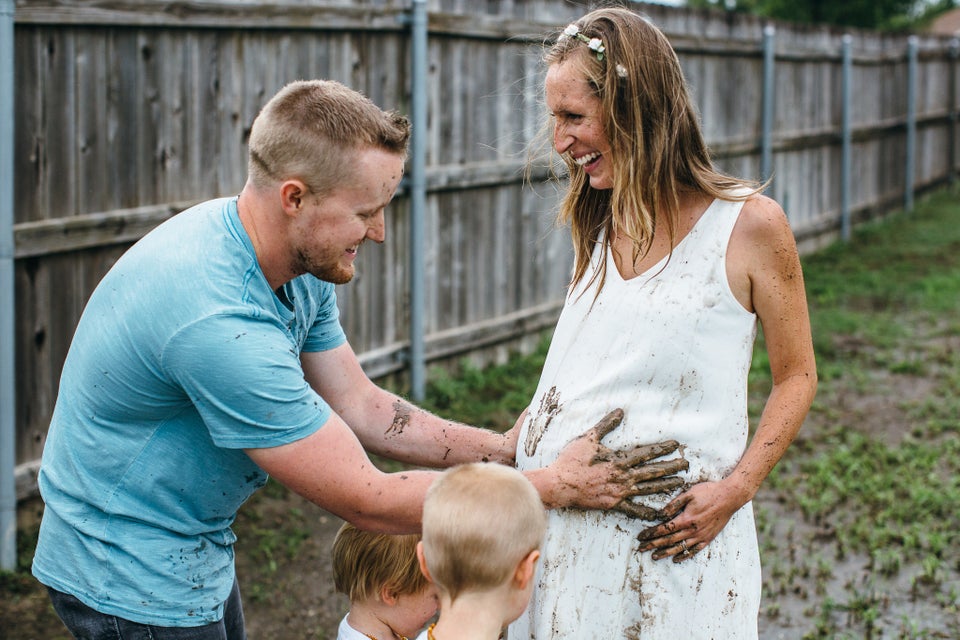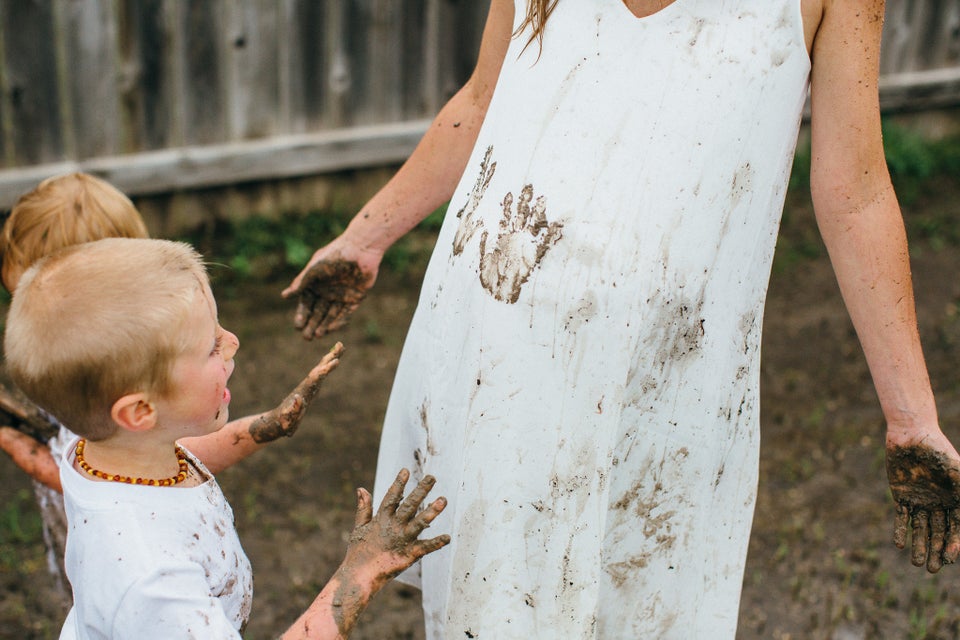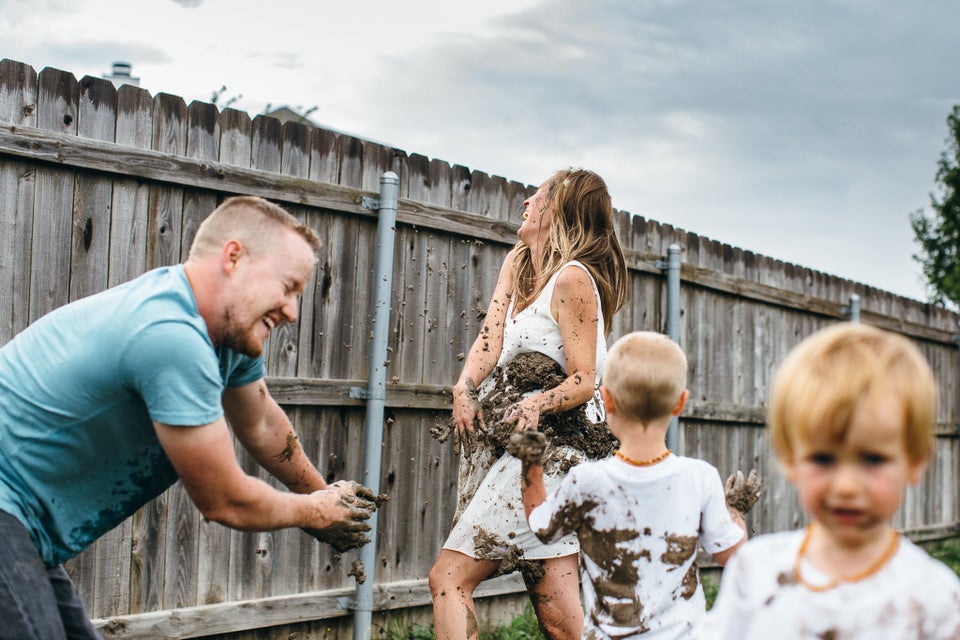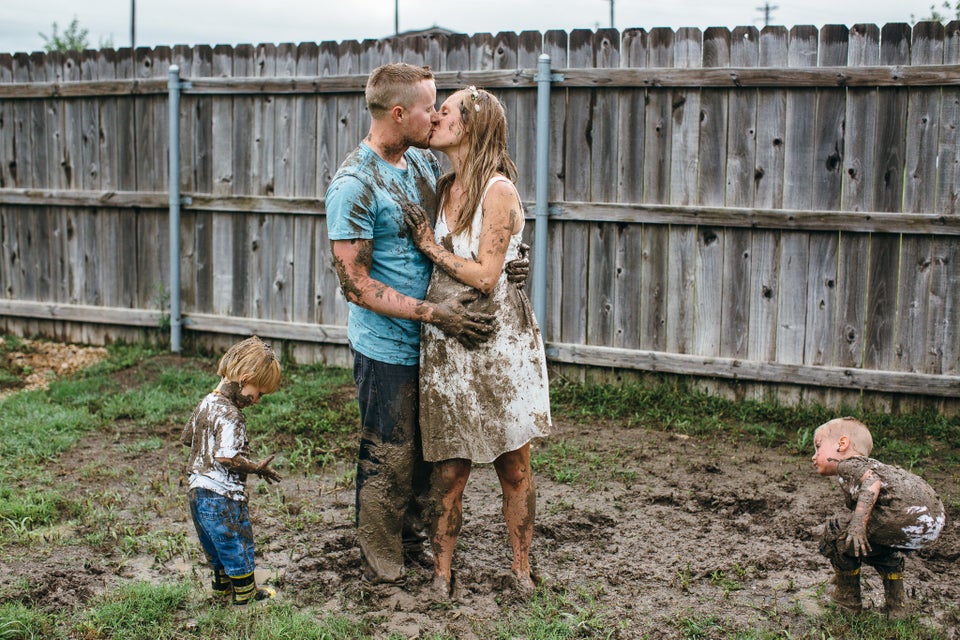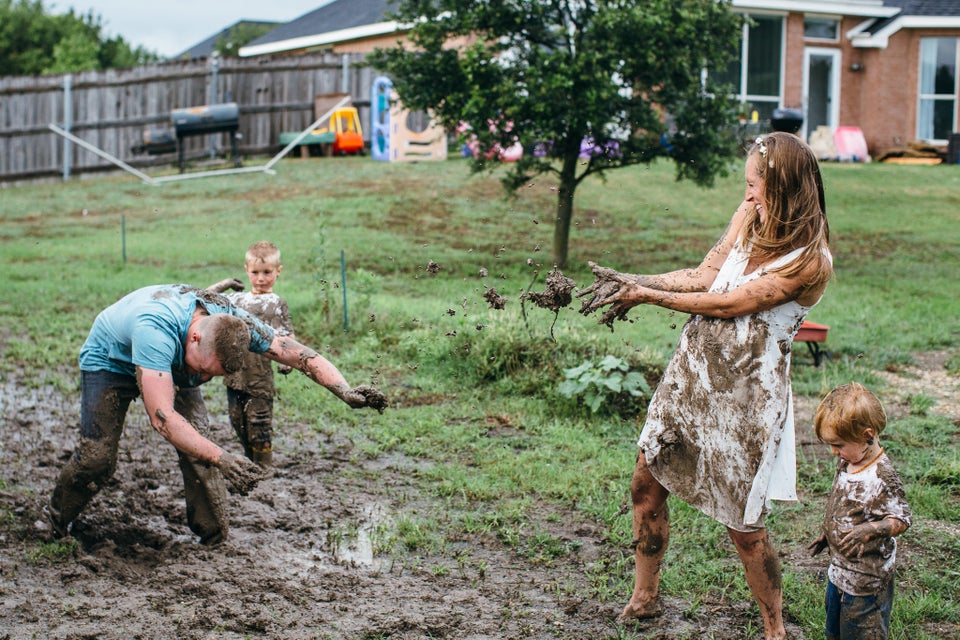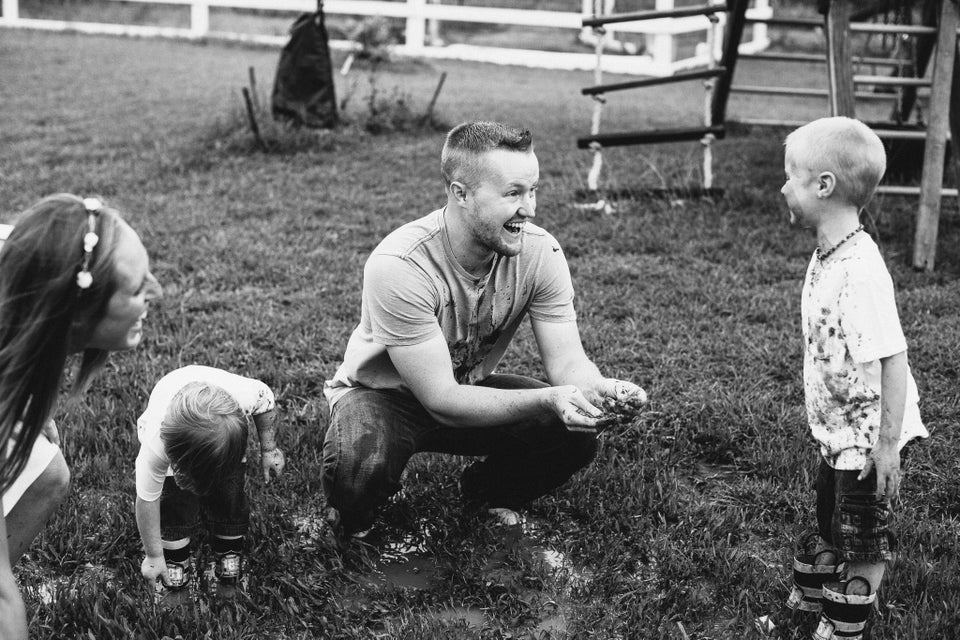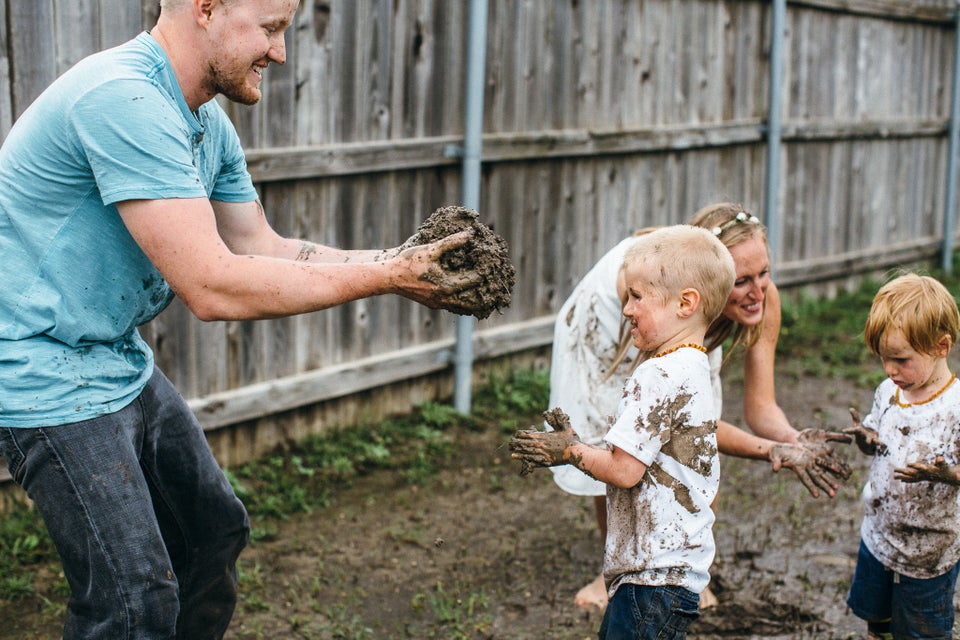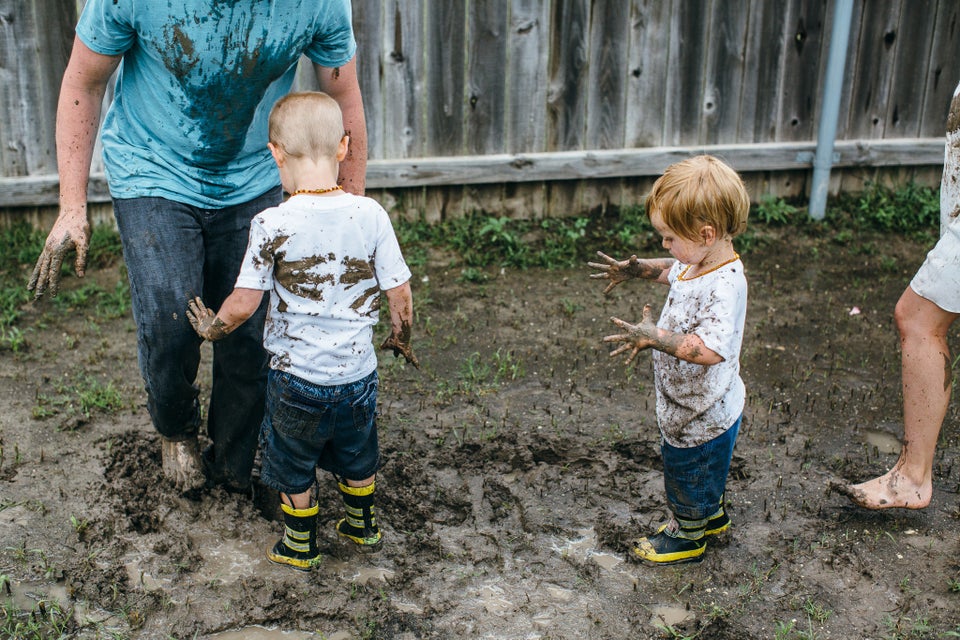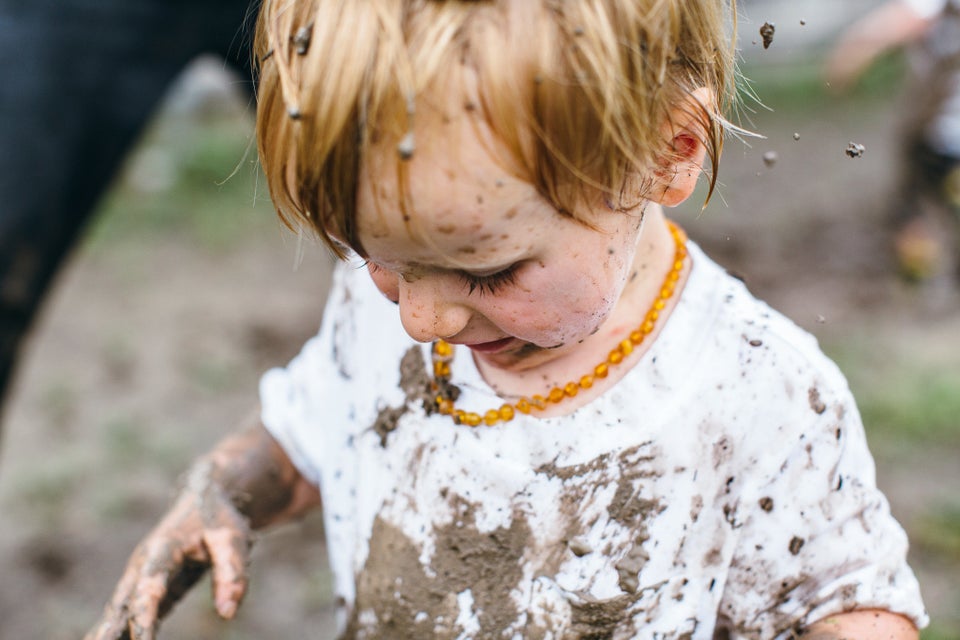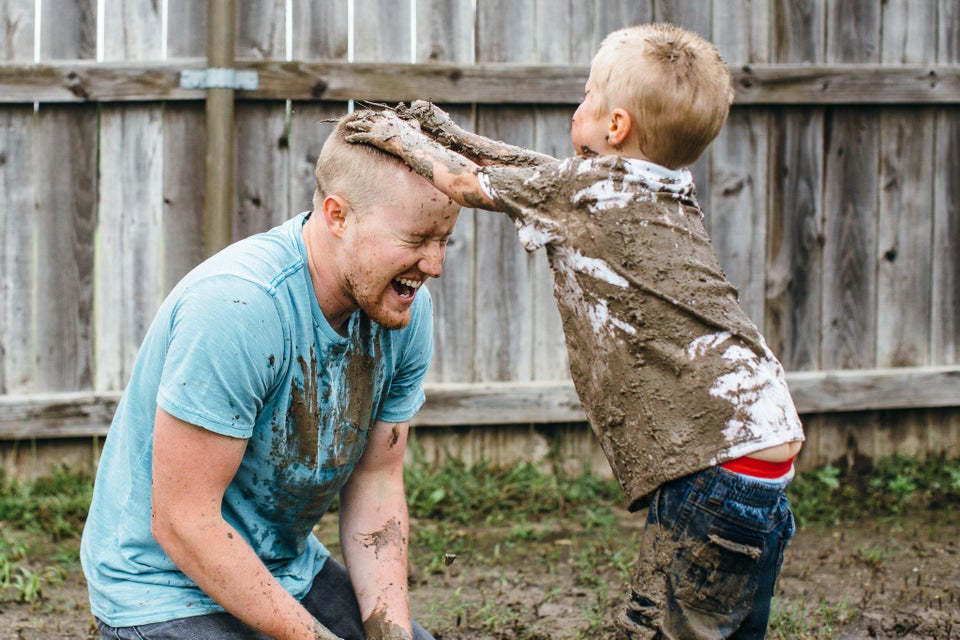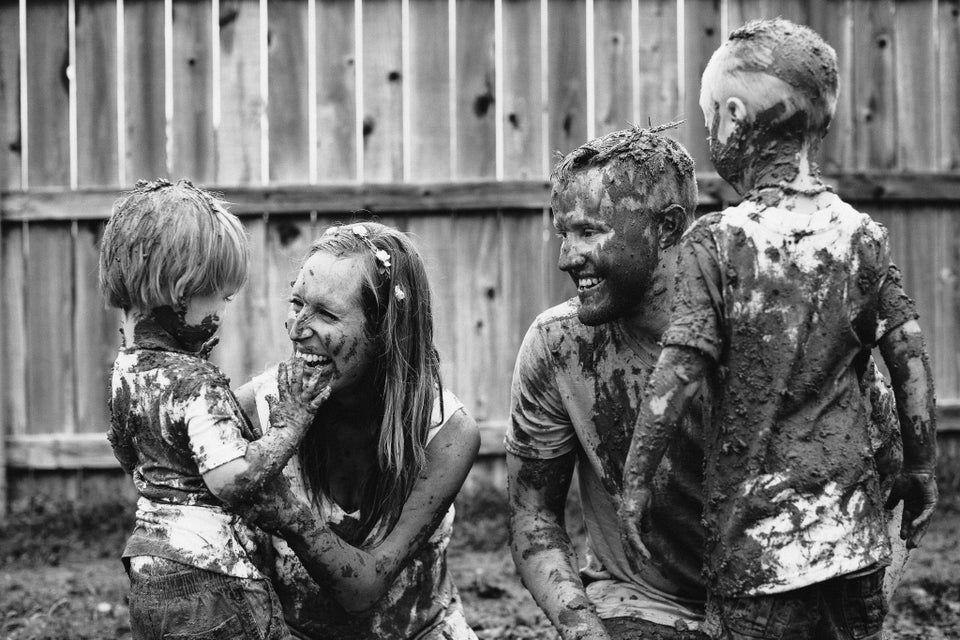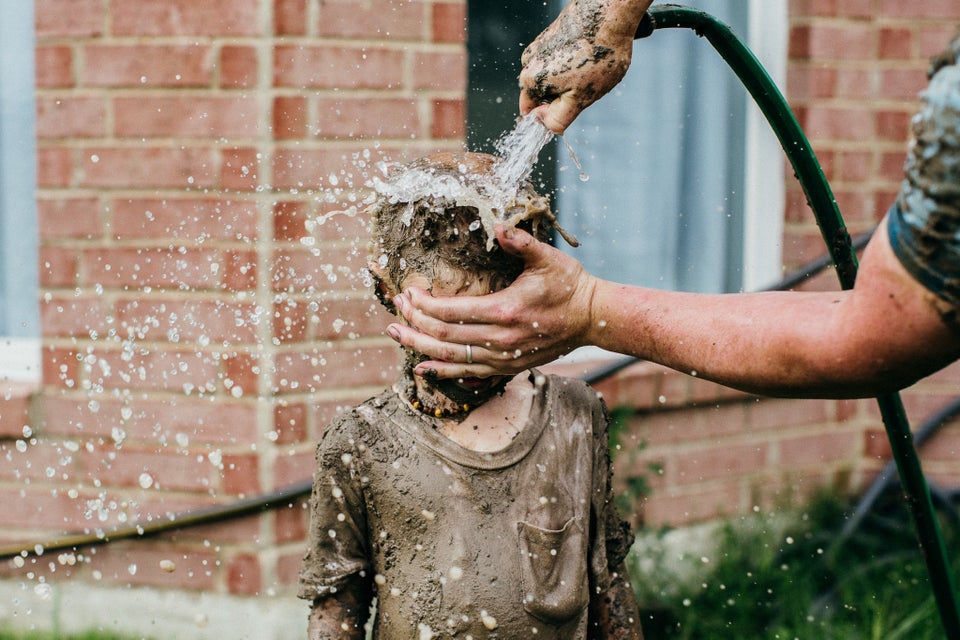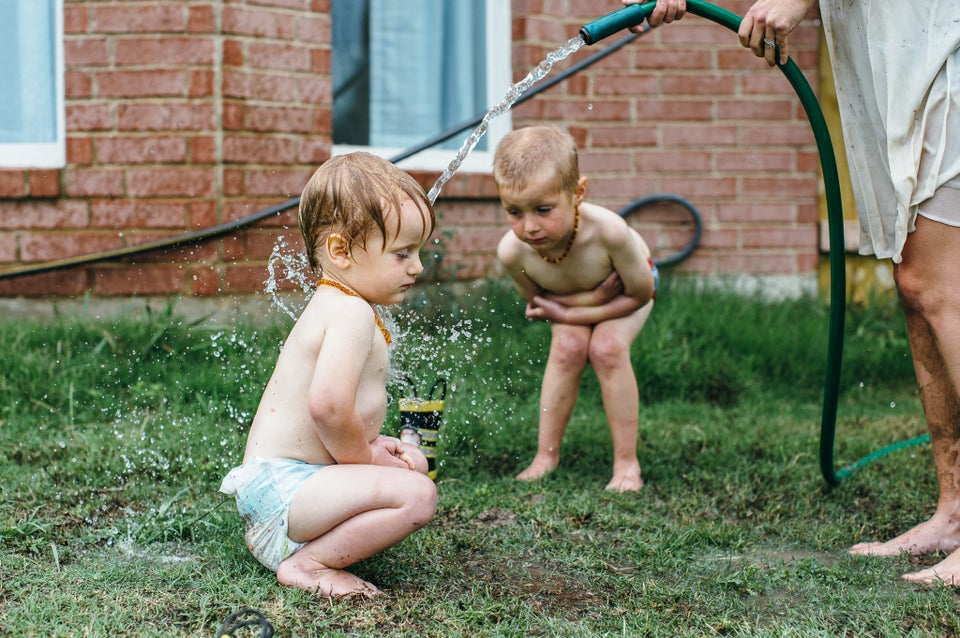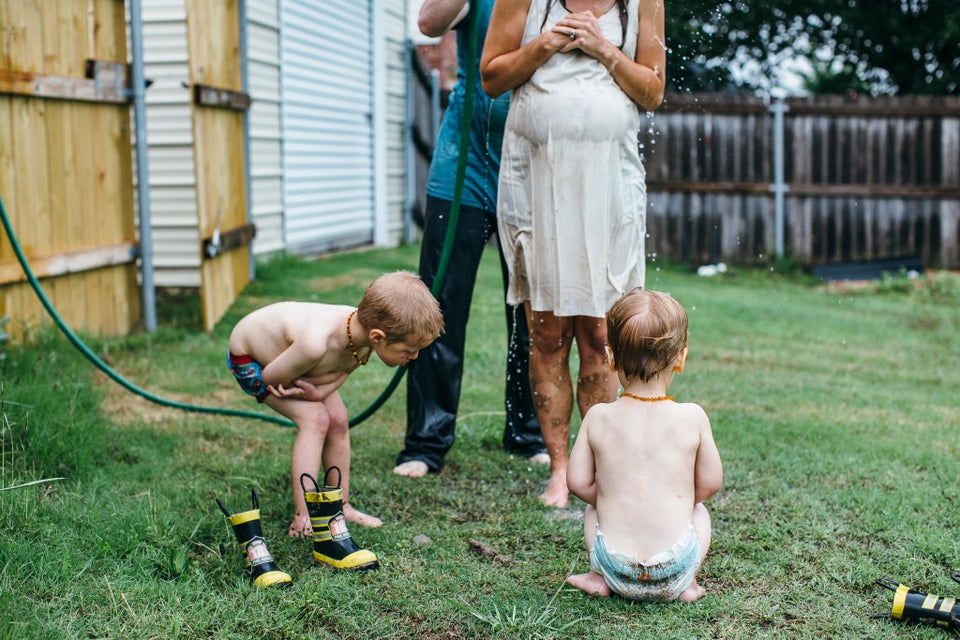 Popular in the Community