Think you're good at cuddling? This baby and his rescue dog bestie are probably better.
Under the Instagram handle @wellettas, Elizabeth Spence documents the adorable friendship between her son, Archie, and the family's rescue dog, Nora. In one of her post's captions, Spence wrote that Nora entered her family's life seven years ago after getting her from a rescue shelter and that despite an abusive past, her "sweet and gentle nature shone through." The hashtag #nappingwithnora puts the dog's affection on display as she cuddles her little pal, Archie.
Though Archie and Nora are the stars of the show, sometimes a teddy bear or other family pet will make a guest appearance in their cuddle sessions, which have racked up thousands of likes on Instagram. Through the sweet photos, Spence encourages others to welcome rescue animals into their homes. According to her Instagram bio, the mom of three is also a proud mother to three rescue dogs and three rescue cats.
"'Adopt, don't shop' is our motto around here," she wrote in one of her post's captions. "Please consider this the next time you are in the market for a family pet!"
It clearly paid off with Archie's BFF, Nora. Spence told Babble the rescue dog "genuinely treats all the kids with absolute love and devotion."
Check out more photos of Archie and Nora below and head to Spence's Instagram for more of her photography.
Related
Before You Go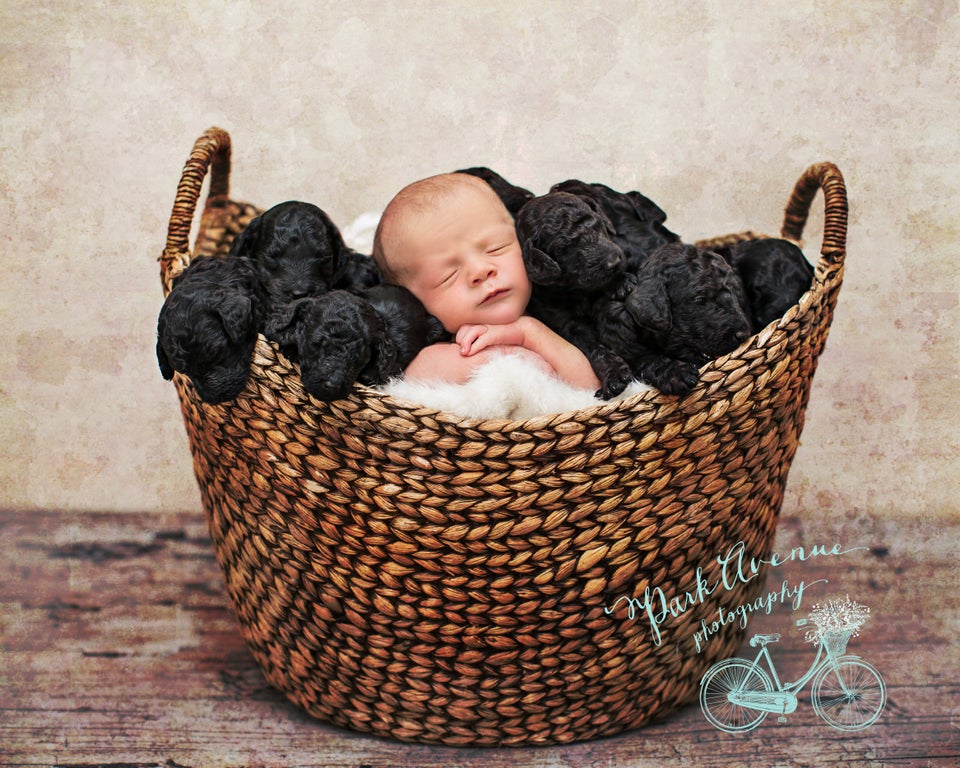 Newborn Baby And Puppies Take Part In Adorable Photoshoot