Exhausted new parents often hear the same advice: Sleep when the baby sleeps. But for photographer and new mom Laura Izumikawa, nap time has turned into a fun creative outlet.
Izumikawa takes hilarious photos of her 4-month-old daughter, Joey Marie Choi, dressed in costumes while she naps peacefully. The outfits and props are mostly references to pop culture icons like Jon Snow, Pikachu and Beyoncé, as well as movies and TV shows like "Stranger Things" and "Star Wars."
The L.A. photographer told The Huffington Post she learned pretty early on that the whole "sleep when the baby sleeps" method just didn't work for her.
"I would end up just staring at her face all day and night because I was just so in love," she said. "Because Joey slept so deeply, I thought it'd be fun adding little props on her just to send some hilarious pictures to our parents. It was a way to memorialize her growth and little milestones."
As Izumikawa posted more nap-time photos of Joey on Instagram (along with some adorably pun-y captions), her follower count grew to over 30,000.
The mom said she's floored to know that so many people are following her account. "Initially when I started getting a ton of online attention, there was a bit of a mother-bear type of panic, and I thought about stopping," she said.
"But then I started receiving messages from countless people who said that the photos and videos were the highlight of their day and for some, a thing they enjoy to watch with their kids," she added.
As for Joey, she hasn't let Instagram fame stop her from catching those much-needed Z's. "A couple times she's woken up while I'm dressing her up, but she'll just look at me a little dazed and then fall right back to sleep," Izumikawa said. "I really hope she'll see the photos and videos in the future and have a good laugh. Hopefully she'll see how loved she was."
Izumikawa told HuffPost she hopes her photos inspire parents to hold onto their sense of humor. "I hope that these photos and videos will make people smile and also remind parents to have fun with their kids and not get too caught up in the seriousness of parenting."
Keep scrolling and follow Izumikawa's Instagram for more baby dress-up magic.
Related
Before You Go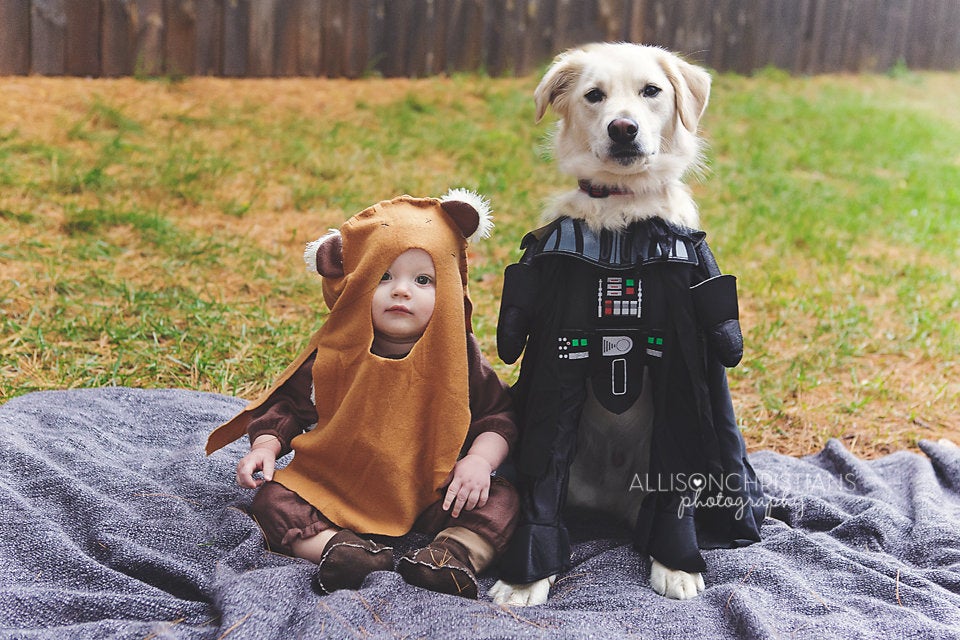 Costumes For Babies And Dogs