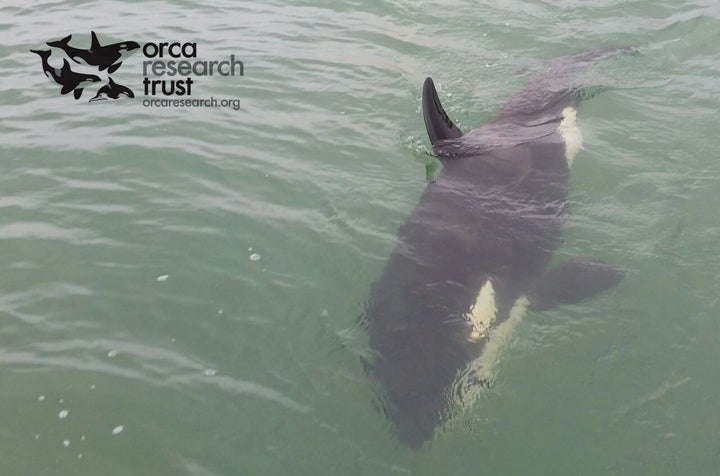 A young orca has been found swimming alone in the Bay of Plenty on New Zealand's North Island. According to the New Zealand-based Orca Research Trust, "It has been in the area since the 14th of July."
Dr. Ingrid Visser, the Trust's founder and the only researcher specializing in New Zealand orcas, is now monitoring the calf. "We have deep concerns for the little fellow," Visser's team expressed in an official statement, describing the calf as "severely dehydrated [but] still alert and swimming strongly." 
While Visser wants to do all she can to assist the calf, the New Zealand government's Department of Conservation (DOC) ultimately has the final say when it comes to orcas in New Zealand waters. And DOC has stipulated that there should be no intervention to save this little orca's life. 
The Orca Research Trust has made it clear that it does not agree with DOC's decision. This is based on Visser's expert opinion that intervention may be necessary if the orca is to survive and be reunited with its family. 
A successful reunion has occurred before with another young, lone orca (known as 'Springer') who was found off the US coast and relocated to Canadian waters, where she originated from. One of the international experts who was involved in reuniting Springer with her family is flying out to New Zealand to aid Visser and her team in assessing the calf.
But as it stands, even if there is a solution for this baby, DOC won't allow anyone to take action. Time is running out and this orca urgently needs assistance.
Here are three simple ways you can help: 
1) Sign and share this petition asking the New Zealand government to allow the Orca Research Trust to give this calf a chance at reuniting with its family.
2) If you see orcas in the Bay of Plenty, let Visser and her team know by calling 0800 SEE ORCA / 0800 733 6722 (it won't cost you a penny and it might help to save this orca's life).
3) And finally, please do not disturb the calf as it needs every ounce of energy it has if it is going to have any chance of surviving. 
You may be this orca's only hope. 
Keep updated about the orca's and team's progress by following the Orca Research Trust on Facebook and visit www.orcaresearch.org to learn more about New Zealand's orcas – there are fewer than 200 left! 
REAL LIFE. REAL NEWS. REAL VOICES.
Help us tell more of the stories that matter from voices that too often remain unheard.
BEFORE YOU GO