Mom of four, Emily Sabato, nursed her 9-month-old daughter, Hadley, while running the TCS New York City Marathon. Sabato's wife, Chris Hermann, photographed the incredible moment.
Sabato told The Huffington Post she's been running fairly regularly for over 10 years. She's raced in about 15 half marathons and four full marathons since 2004.
"I like to sign up for long races to motivate myself to run!" she said. "I didn't run during pregnancy ― I intended to but ended up not working out at all after the first couple of months."
After giving birth to Hadley and her twin brother, Emerson, in January, Sabato got back into the running game. While training for the New York City Marathon, the mom "practiced" this breastfeeding multitasking during an 18-mile run.
"It was much easier than pumping on the go and a lot better than being super full (which I was during the end of my 20-mile training run!) as well," Sabato explained.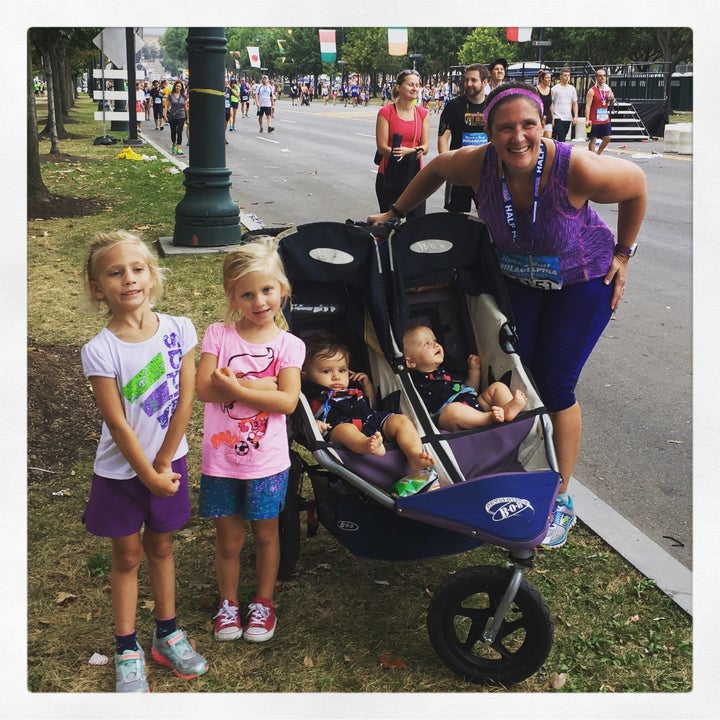 On the day of the big race, Hermann handed Hadley to her wife for a feeding near the mile 17 marker.
"Emerson will eat and drink just about anything, so he took to drinking a bottle easily that morning," Hermann explained. "Hadley would rather wait for that opportunity to be with Emily."
Sabato fed Hadley for about 10 blocks. She said her arms were "shaking" by the end of it because the baby's weight was a bit too much to handle so far into a marathon. "Poor Emerson didn't get anything, and I was a bit lopsided the rest of the race," she added. Hadley promptly fell asleep in her stroller after nursing.
"The whole thing was a little surreal," Sabato recalled. "I actually didn't know if it would work out, if anyone would stop the handoff. But it was fine, and she latched immediately. She must have been starving because she wasn't distracted at all ― which is unusual these days, at 10 months now!"
The mom said she also didn't anticipate the reaction from the crowd. "I got a lot of cheering and positive reinforcement," she said. "One person was confused and said 'Is that a baby on the course?' Lots of women ― and maybe even some men ― shouted encouraging things. One runner tapped me on the shoulder and said she did the same thing at Mile 8!"
Sabato's wife said she was also touched by the positive reactions. "While I was jogging between the spectators with Emerson to keep up with Emily, the people all around were cheering her on," Hermann said. "Emily's face went from a very tired exhausted look to strong and determined, joyful happiness as people gave lots of support."
"We had no idea that it would spread to so many different people all over the world," Hermann said. "The support has been powerful. Women and mothers are capable of so much."
Sabato told HuffPost she hopes her marathon photos can inspire other moms. "I would like for women to remember they are strong and can do anything they commit to," she said.
She also said she hopes the photo helps to normalize breastfeeding. "I have no issue nursing in public and have never had a comment from a stranger until this race, and it was great it was all so positive," she said. "But I know that's not everyone's experience!"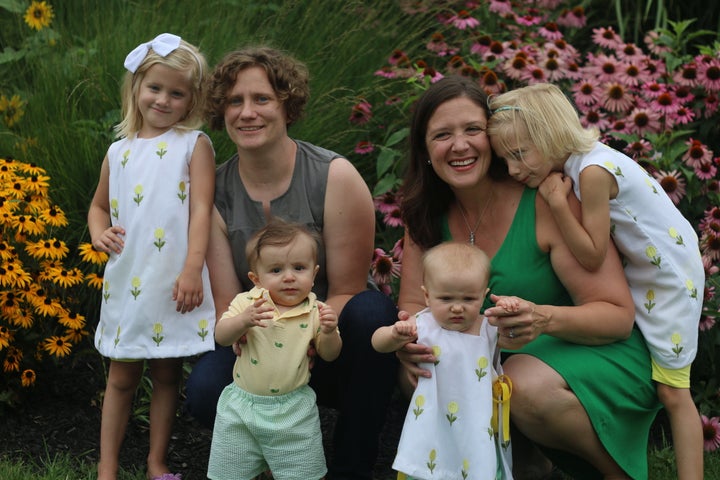 Sabato says she owes her success to her wife, as well as Hadley and Emerson, and their 5-year-old twin girls, Quinn and Avery. "Our jogging stroller has been used for many many road miles over the last five years," she said.
"Training for a marathon, even minimally as I did, requires setting aside time for yourself, which I think a lot of parents, maybe especially moms, have trouble or don't feel right doing," she explained. "Time for yourself is SO important. It also requires a supportive home environment, and I couldn't have done this at all without Chris and the two sets of twins being my cheerleaders all the time."
Parenting cheerleaders for the win!
Before You Go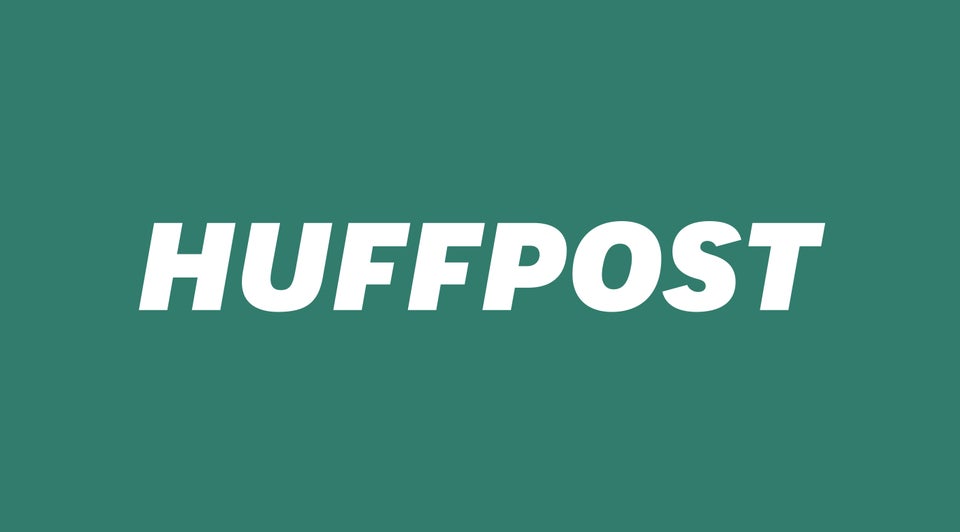 Memorable Breastfeeding Moments From Famous Moms