Most people probably pass by Misa Kuranaga without realizing who, exactly, they just overlooked. At 5'1 with a delicate build, Misa blends into the crowded Boston populace.
This woman, who hails from Osaka, Japan and probably weighs less than most American sixth graders, is a principal dancer for the Boston Ballet. And while her stature and size may defy the standards of "ballet beauty," she is an international success story in the ballet world.
Despite her physical stature and small frame, Misa was able to change her destiny. In partnership with SK-II prestige skin care, we had the chance to chat with this beautiful ballerina about life, legs, and what it means to truly take control of your own future.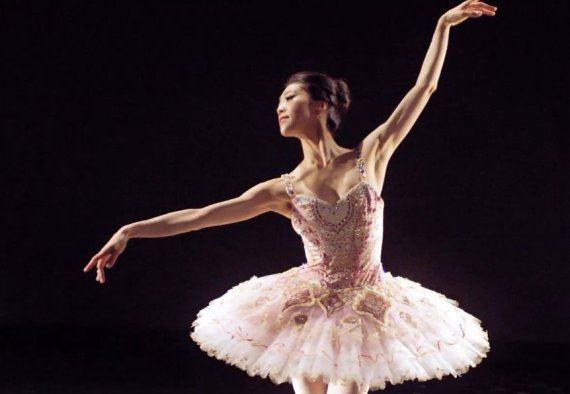 HuffPost: What was it like growing up as a Japanese ballerina?
Misa Kuranaga: As a teenager, I struggled. My body isn't really the perfect proportion for a ballet dancer. I'm pretty petite -- only 5'1 ¾. But I knew I wanted to be a ballerina since I was seven. I never took other lessons, and my whole life was about ballet. I didn't know anything besides ballet, and it was the only thing I loved.
I won some international competitions when I was a teenager, including a very famous one for young dancers who want to dance in a world famous ballet company. For a Japanese dancer, that is the perfect competition to attend, since everybody wants to dance outside of Japan.
HP: Why is being a ballerina so different in Japan than being one in the U.S.?
Even in Japan, I am considered petite. But there, people didn't pay attention to height too much. It was really only when I came to the U.S. that I realized I was so small. It's hard, because Caucasians have more length and height, so they can create a longer illusion.
Some roles you just can't do because it wasn't created for you. But thankfully, that's not how everything is.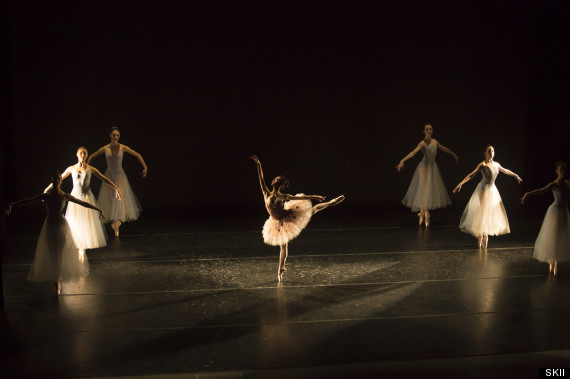 HP: What is your favorite thing about being a ballerina?
Working hard, and the mentality that goes along with it. Mentally, the profession is hard. Physically it's hard. Artistically it's hard. As a ballerina, you have something to improve every day. You are never perfect. Sometimes, I see people performing on stage and even if shape-wise they are perfect, it doesn't touch my heart.
HP: So what is it about ballet that can touch somebody's heart?
The willingness of the dancer onstage. For me, that is beauty. That's why I try to put everything I have into every performance -- the audience gets it. They can see it. And that's powerful and moving. You can feel the energy coming out of that person.
One performance at the Boston Ballet School really touched me. A girl specifically stood out -- she wasn't even doing a solo; she was doing a class demonstration. But the way she was performing onstage was so beautiful; she was giving everything she had for that moment, for those five minutes of demonstration. She wasn't in the center, or being highlighted by choreography. She stood out because I could feel the energy coming from her.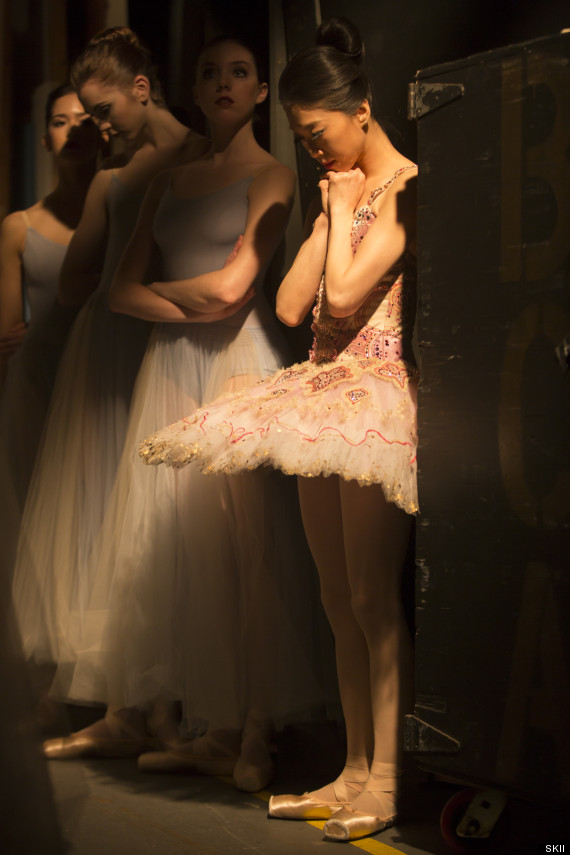 HP: What contributes to your success?
I have a strong head. Even if I don't have the most beautiful body for a dancer, I was lucky enough to have every part necessary. I'm able to use my whole body. I feel like I have the inner strength to work hard, and that is the quality that helped me become a ballerina.
Also, my coaches. I am so lucky to have incredible coaches working with me. They shared their hearts, their experiences, and their lives. My current coach, Larissa Ponomarenko, is like a human dictionary, passing on everything she knows. Maina Gielgud is another amazing coach I had. She's not with Boston Ballet, but she passed on the real romantic style of ballet. I am learning from the best.
HP: As someone who is probably an inspiration to many, what would you tell younger dancers who feel like they have an inherent barrier to becoming professionals?
Everyone is born with something that they struggle with. You need to fight for your own goals, and not somebody else's standards.
Watch the video below that captures Misa's story:
SK-II is the number one* Prestige Facial Essence brand in Asia. For over 35 years, SK-II has enabled women to go beyond the limitations of the skin they were born with. SK-II believes that if you can overcome the limits of your skin, you can certainly overcome limits in life. We give women around the world the courage to push their limits and #changedestiny.
*Disclaimer: Kantar Worldpanel Consumer Panel Data, from Sept 2012 to Sept 2013. Based on consumer panel from China, Taiwan, Japan and Korea.
Related