The company has a bath bomb for sale called "A Bath Bomb For What Kids?" and promises it smells "like a locked door," so even the sneakiest kids can't bother you.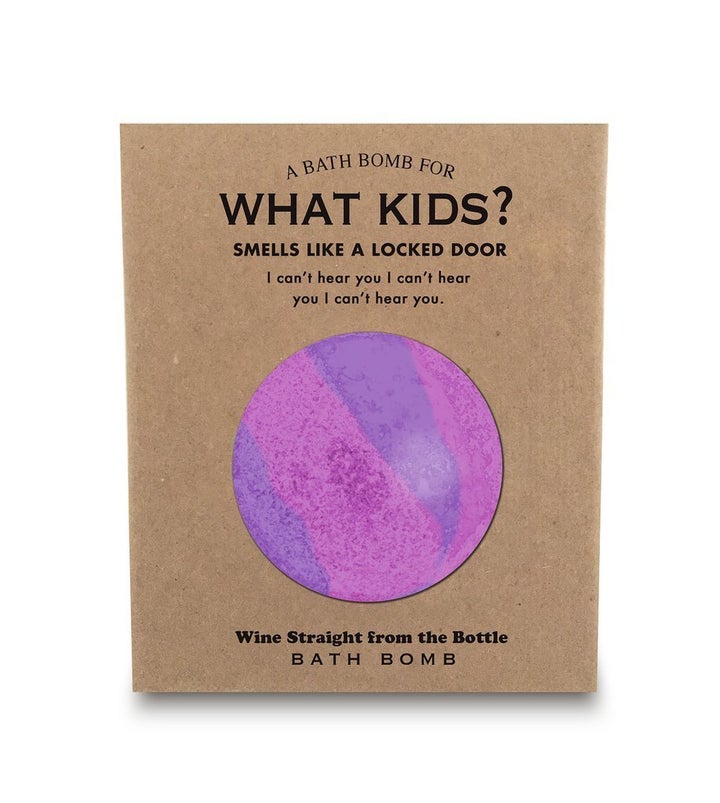 Tabitha Wilson, owner and creative director of Whiskey River Soap Co., told HuffPost the motivation behind the $8.95 bath bomb comes from her experience as a kid.
"I remember my mother telling us she was taking a nap so we should be quiet, which never worked," she said. "My siblings and I would come in and whisper to her, 'Mom. MOM. Can I get a snack? Mom? Is that OK?' The only safe place to lock a door is the bathroom."
The funny product for parents is the company's top-selling bath bomb. Not hard to see why.
See more of Whiskey River Soap Co.'s products on its site.
Popular in the Community