Pull up to the gas station at 47th Avenue and Mission Road in Kansas City, and you might only expect to drive away with a full tank. But if you're in the know, you're also coming for Joe's Kansas City Bar-B-Que, the iconic meat shack housed inside the gas station convenience store.
Named by Anthony Bourdain as one of the top places to eat before you die, Joe's is one of those places where every single item on the menu is popular — from the crispy burnt ends to the smoked chicken to even the non-barbecue fare, like the dirty rice.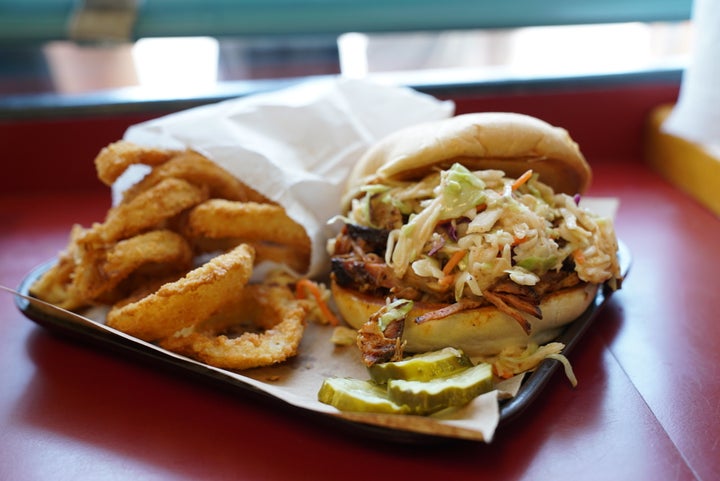 The place is run by Jeff and Joy Stehney, career competition smokers who have racked up loads of major barbecue awards. They own multiple locations, but the original is where you'll find the prize-winning, consistently great 'cue.
The Z-Man Sandwich is a must-order, and a legend unto itself — filled with smoked brisket, smoked provolone, onion rings, and barbecue sauce. The sandwich was named after a local sports radio host, Mike Zarrick, who popularized the dish to his listeners.
Since then, the Z-Man has been credited with instigating a winning streak for the Kansas City Royals, causing some to officially label it as a magical, performance-enhancing food. Don't believe us? Try it yourself, and report back.