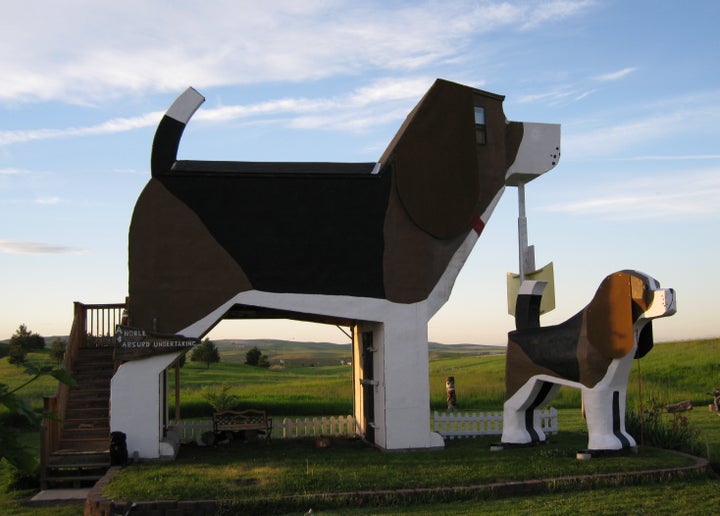 If you're looking for a place to stay in Idaho, this spot will make you feel like a dog with two tails.
The Dog Bark Park Inn, located in the city of Cottonwood, is not your typical bed and breakfast. And that's because it's in the shape of a giant beagle, lovingly known as Sweet Willy. You can stay in this humongous dog for around $100 a night.
Oh, and in case this place wasn't magical enough already: Sweet Willy has a puppy sidekick called Toby. You can't sleep inside the smaller dog, though ― it's just for show.
Owners Dennis J. Sullivan and Frances Conklin, a husband-and-wife artist duo, opened the inn back in 2003. Sullivan himself built Sweet Willy and Toby, Conklin told The Huffington Post.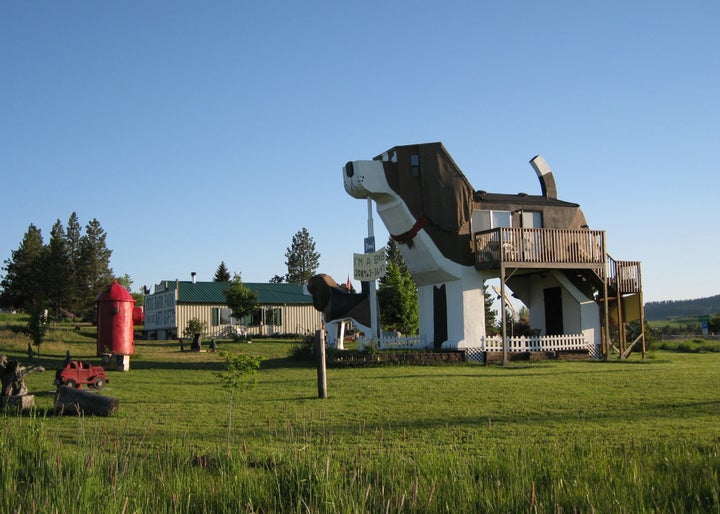 Thanks to its kooky, quirky style and great hospitality, the business has racked up many awards, its most recent being Trip Advisor's 2016 Certificate of Excellence.
Booking a stay gets you access to the entire big dog, which houses two bedrooms and a bathroom ― the second room is located in the nose of the dog. Upon arrival, guests check in at the owners' studio and gift shop, located nearby. You then cross the yard and head up the staircase attached to the outside of Sweet Willy and enter the belly of the beast, literally.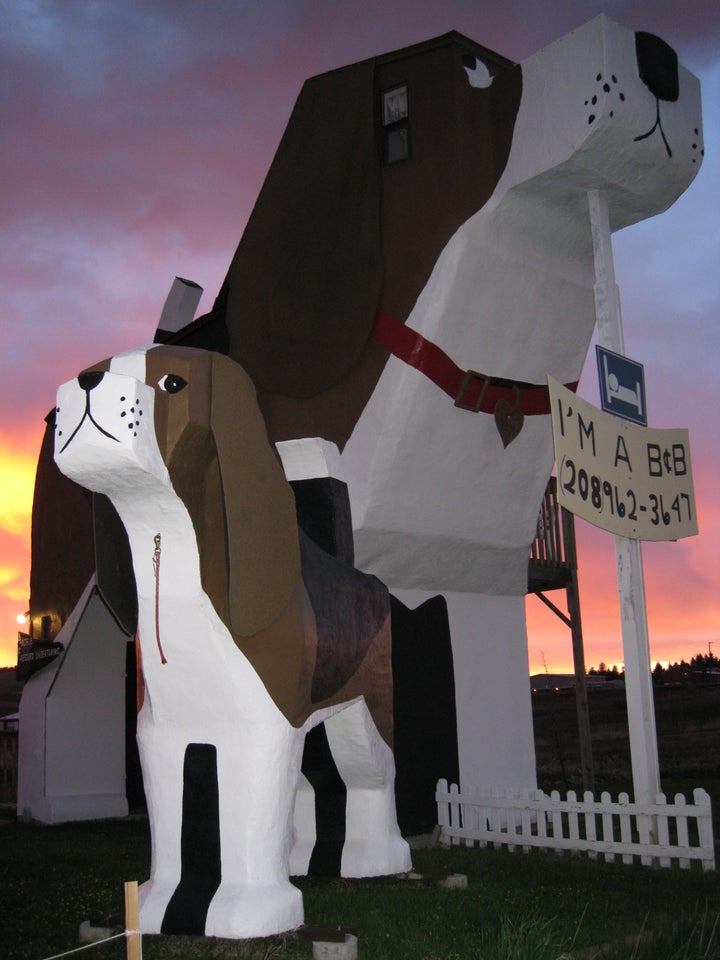 Guests can also explore the property's sculpture garden, where where they'll find some of Sullivan's other creations, like Toby, of course, and a 12-foot fire hydrant with a portable toilet inside. There's also a giant coffee pot with windows which guests can enter and take pictures inside.
Pets are welcome at the beagle-shaped inn, however their owners must receive prior approval from the bed and breakfast and pay an additional $15 fee. The pets can roam more than two acres of land while admiring the gigantic canines before them.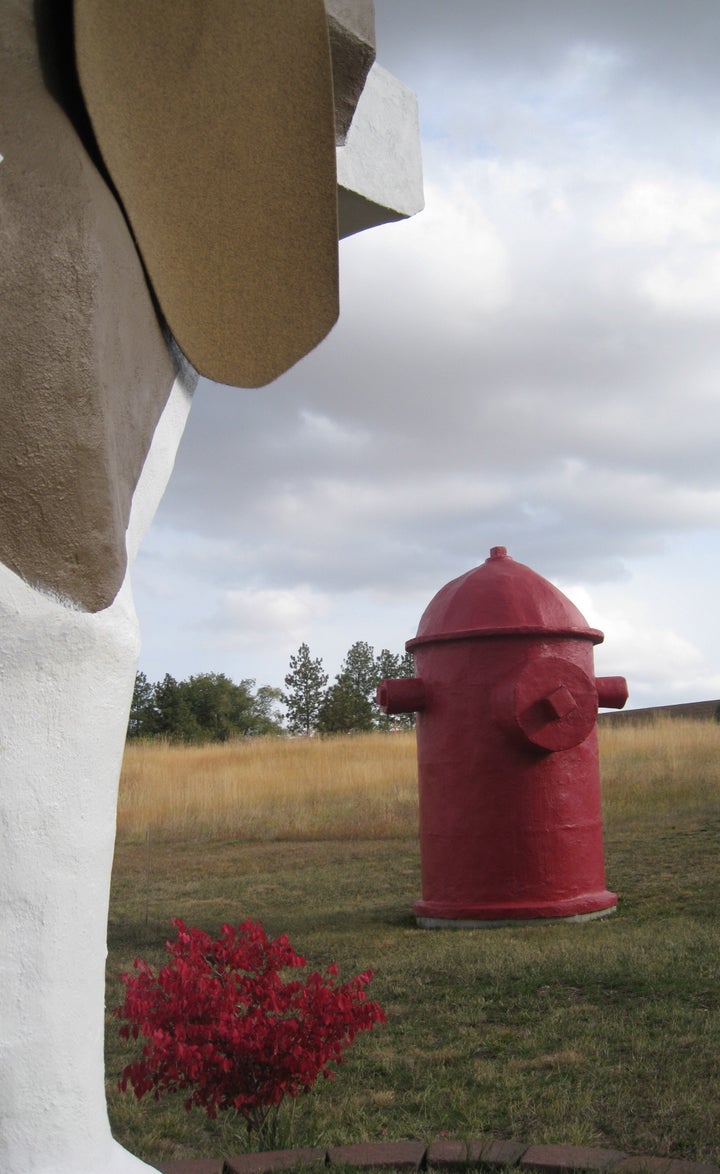 The inn has a great rep for its food, too. Conklin explained that guests can help themselves to an "expanded" continental breakfast, which not only includes cereal, yogurt, bagels and other foods typical of a B&B breakfast, but also many homemade goodies.
Conklin proudly told HuffPost of her homemade granola, which she makes using a secret family recipe. She also bakes other homemade items like quiche and strives to use ingredients from her own garden or from the local farmer's market.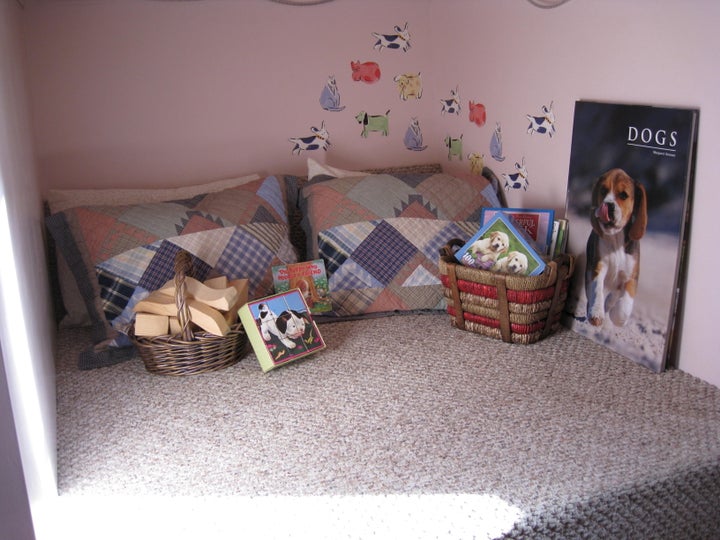 There's no phone or TV in the rooms, but that's because the owners want their guests to unplug and bond with each other. Those who are really freaked out about being off the grid don't have to worry, though, because there is free WiFi.
Since the bed and breakfast is not exactly a common sight, reservations fill up quickly and often guests will have to book months in advance. At press time, there were only a few days left in October still up for grabs.
So if you want your beagle B&B dreams to come true, you better act fast!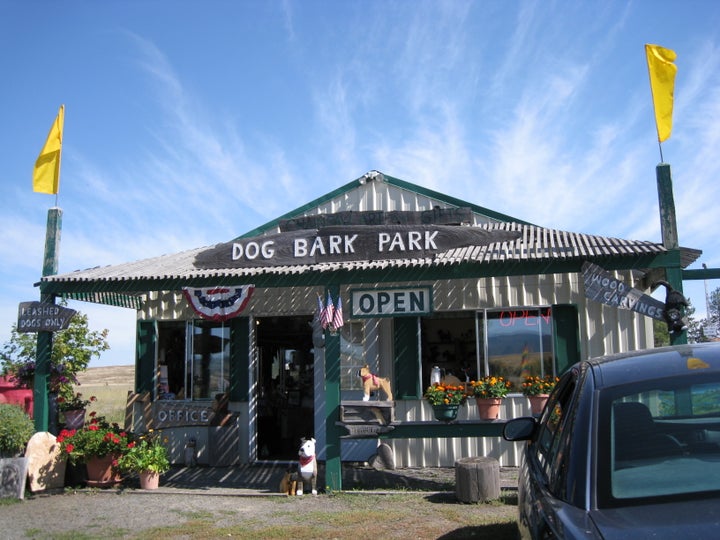 Related