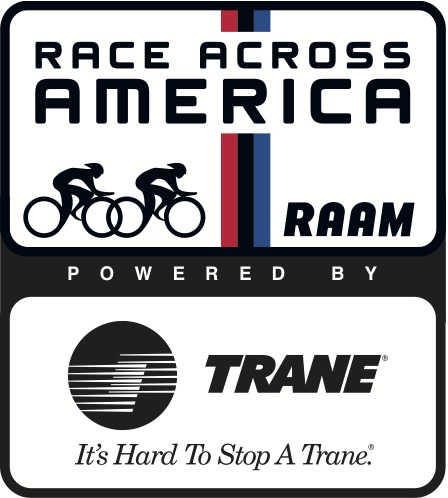 How many Aggies does it take to ride a bike?
How about seven: One to actually pedal the bike and six to support the "pedaller."
As an Aggie, Class of '69, I have heard hundreds of Aggie jokes, sometimes repeated them -- oftentimes replacing "Aggie" with "Longhorn" -- and have even made one or two up myself, but never one as lame as this one.
But bear with me because this is really not an Aggie joke...
It is about Dr. José Luis Bermúdez, dean of the College of Liberal Arts at Texas A&M University -- the "pedaller" -- and six other Aggies -- the support team -- who will be competing in "one the most respected and longest running endurance sports events in the world," the Race Across America, or RAAM, a race that "is seen as a pinnacle of athletic achievement not only in cycling circles but the greater sporting community as well" according to raceacrossamerica.org.

Before describing the details of this grueling but storied 3,000 mile bicycle race, first a little bit about the Aggie Team and their cause.
Traveling with and supporting Dean Bermúdez, who bikes 200 to 500 miles almost every weekend, will be a medic, a mechanic and four drivers. They will follow Bermúdez in an RV for the duration of the race.
One of the drivers, Texas A&M sophomore Ben Westover, is responsible for "replenishing the 9,000 to 11,000 calories that Bermudez burns each day," according to The Eagle of Bryan-College Station.
To give an idea of what that entails, Westover tells Dini Susanto at The Eagle:
... if you're talking real food ... we gave him four to eight sandwiches, 20-something protein bars, eight bottles of water with Gatorade mix and then five eggs or so during a practice ride, and that was maybe between 800 to 2,000 calories, not even close to half of what he has to eat.
When I was a young boy living in the Netherlands, I had to cycle every day through winds, rain, snow and ice to school, about five miles each way, and I hated every second of it -- especially in the winter. I had no choice.
But why are Bermúdez and his team subjecting themselves to such a "torture," in addition to the challenge and just "Because it's there"?

They are doing it in large measure to help a low-income family in Bryan-College Station get a home through the local chapter of Habitat for Humanity, hoping to raise $40,000, "just enough to build a house."
Bermúdez has chosen an excellent vehicle to raise such money as "Racers annually raise collectively in excess of $2 million for a wide range of charitable causes," according to Race Across America.
Race Across America points out that, in addition to raising money for a charitable cause, racers participate to set a record, to see our beautiful country, to spend time with friends, etc.
Bermúdez is no different. "You don't see too many people (along the way), but the scenery is incredible. Just being out there on your own in the desert and up through the mountains and then the Rockies and Monument Valley. You just get into a different place," he tells the Eagle as he recalls "his previous undertaking in the Race Across the West (RAW), which covers the first 860 miles of the RAAM course." He adds, "It's really a life-transforming experience."
RAAM, which started in 1982 with four individuals racing from the Santa Monica Pier in Los Angeles to the Empire State Building in New York City and "captivated the public's imagination" is no child's game.
These are the grueling facts for the 2013 RAAM, the 32nd "edition":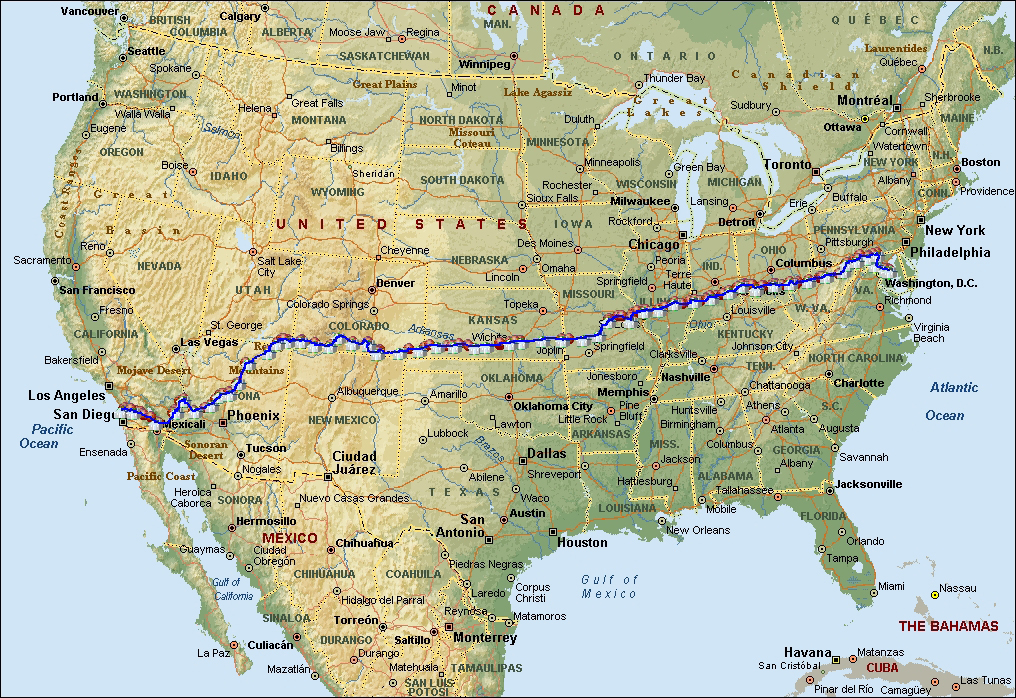 • Start: Oceanside, California - Oceanside Pier
Solo Racer - Tuesday June 11
Relay Teams - Saturday June 15
•Finish: Annapolis, Maryland - City Dock June 20-24
•Route: 3000 miles, 170,000 feet of climbing
•Crosses 12 states, passes through 88 counties and 350 communities
•Format: Solo, 2-, 4- and 8-Person relay teams
Unlike the three great European Grand Tours (Tour de France, Vuelta a España and Giro de Italia), RAAM is one continual stage, similar to a time trial. Once the clock starts it does not stop until the finish line. RAAM is about 30% longer than the Tour de France. Moreover, racers must complete the distance in roughly half the time allowed for the Tour.
Teams will ride 350-500 miles a day, racing non-stop. Solo racers have a maximum of 12 days to complete the race, with the fastest finishing in just over eight days. Solo racers will ride 250-350 miles a day, balancing speed and the need for sleep.
Finally, RAAM organizers point out:
Racers come from all over the world and all walks of life. Racers are both amateurs and professionals. But, the majority of racers are ordinary people with a passion for riding their bicycle. Racers range in age from 13 to 75. Every year there are racers from at least 15 countries. Over 25 countries have been represented over the 30-year history of the race. Approximately 40 % of the racers are from outside the US. About 15% of the racers are women.
On average 50% of the solo racers and more than 95% of the teams finish RAAM.
We know you can do it,. Dr. Bermúdez.
Good luck to you and your team and Gig'em Aggies!
To learn more about this fantastic race, please click here.
For more information about the Bryan-College Station Habitat for Humanity click here and select "Bermudez RAAM Challenge."
Images: Courtesy of Race Across America
Calling all HuffPost superfans!
Sign up for membership to become a founding member and help shape HuffPost's next chapter