For anyone who's ever wondered if it was too late to get in the best shape of their lives, we have someone we'd like you to meet.
Her name is Wendy Ida. We'll let the photos speak for themselves.
Those rock-hard abs and totally toned biceps belong to a 64-year-old. Yes, 64!
And the most inspiring part is, she didn't get this fit until she was over 40. At age 43, when she was around 80 pounds overweight, Ida began a health and fitness regimen that she's kept up for the last two decades.
Ida did so well that, in her 50s, she took home the winning prize in a body building competition.
Now in her 60s, Wendy looks better than people far younger and says she sometimes gets mistaken for her daughter.
And she's certainly worked hard for it. The fitness expert puts in anywhere from one and a half to two hours at the gym daily and get this -- she even holds a Guinness World Record for doing the most burpees (a squat thrust) in a minute.
"I want to be an inspiration to everyone who says, 'I'm too old and can't do it'," she told Metro.co.uk.
If just thinking about doing burpees makes you tired, Ida says there's nothing wrong with starting out small and working your way up. The results might take time, but they'll pay off.
"I absolutely feel better now ... in a bikini, than I did when I was 33!" the grandmother of three told Inside Edition.
Now excuse us while we hit the gym.
Related
Before You Go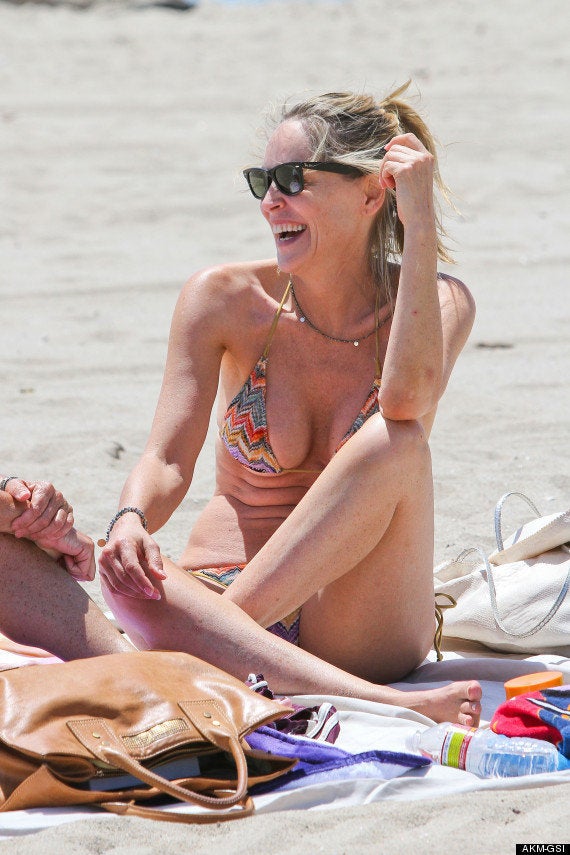 Celebrity Bikini Bodies Over 50
Popular in the Community