In today's edition of OMG dad you're so embarrassing, Billy Ray Cyrus, father of national treasure and professional tongue wagger Miley Cyrus, might have spilled the beans on his daughter's secret wedding. Or at least that's what he wanted people online to think.
The former mullet-haver shared a cryptic photo (of a photo) featuring the "We Can't Stop" singer beaming in a white dress to let the world know how happy he is for her. Totally sweet, right?
Then, Billy Ray, officially the least helpful person ever, began retweeting reactions of fans freaking out on social media, fueling the Miley-and-Liam-secret-wedding fire.
Earlier this year, she and Hemsworth rekindled their relationship after calling off their engagement in 2013 amid the Miley VMAs twerk debacle. During an interview with Ellen DeGeneres last year, the pop star confirmed that she was back with Hemsworth when the host asked about her engagement ring. For the record, neither Miley nor Liam has yet to address the rumors on their social media channels.
Listen, whether Miley got married or not isn't really the most pressing question here. What we want to know is: Did she pop, lock and polka-dot it, "Hoedown Throwdown"-style, on the dance floor?
The Huffington Post has recached out to Cyrus' representatives and will update the post accordingly.
Before You Go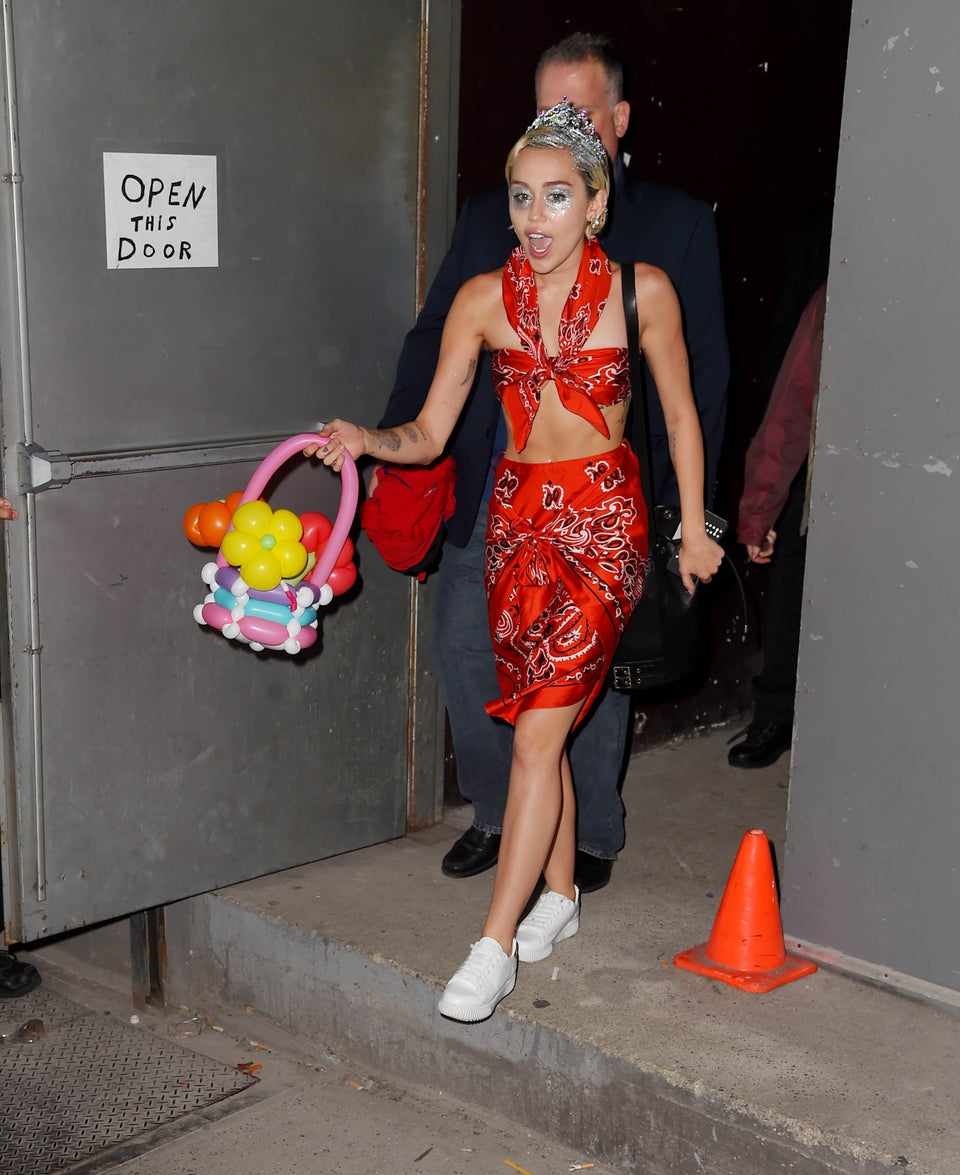 Miley Cyrus' Most Outrageous Looks
Popular in the Community