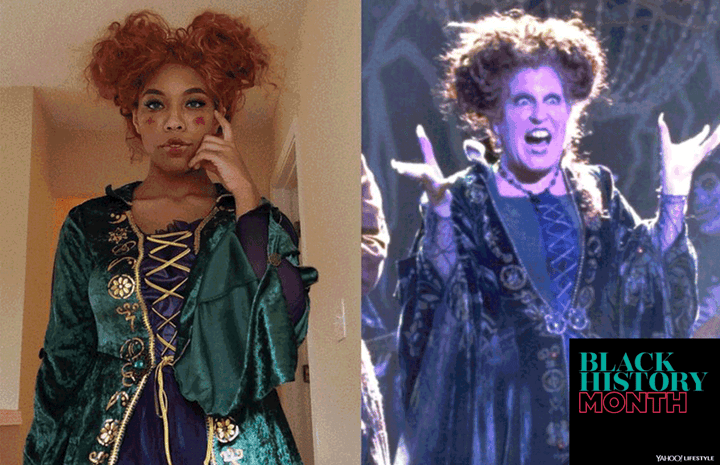 On Halloween , many people love to dress up as their favorite characters, but for others, playing the part of someone they admire is actually a lifestyle. Insert: the cosplay community — a group of creatives who are passionate about costume play. While it's not traditionally known as a hobby in which people of color partake, there is one young black woman who is making a name for herself in cosplay.
Kiera Please is a cosplayer who has gained a massive following. She's transformed into everyone from Canary of the Japanese manga series "Hunter x Hunter" to Winifred Sanderson from the Disney horror fantasy film Hocus Pocus. And every time she tries out a new character, her spot-on execution illustrates her incomparable talent.
Besides just playing characters she adores, the 23-year-old has made it known time and time again that she absolutely loves and understands the importance of playing characters of color. "Women of color can be seen in different realms, and I want to make sure people can take that in and realize that," she tells Yahoo Lifestyle. "If you see no one that looks like you that can be kind of frustrating."
We caught up with the Georgia-based cosplayer to find out more about her amazing journey and how she's changing the face of cosplay.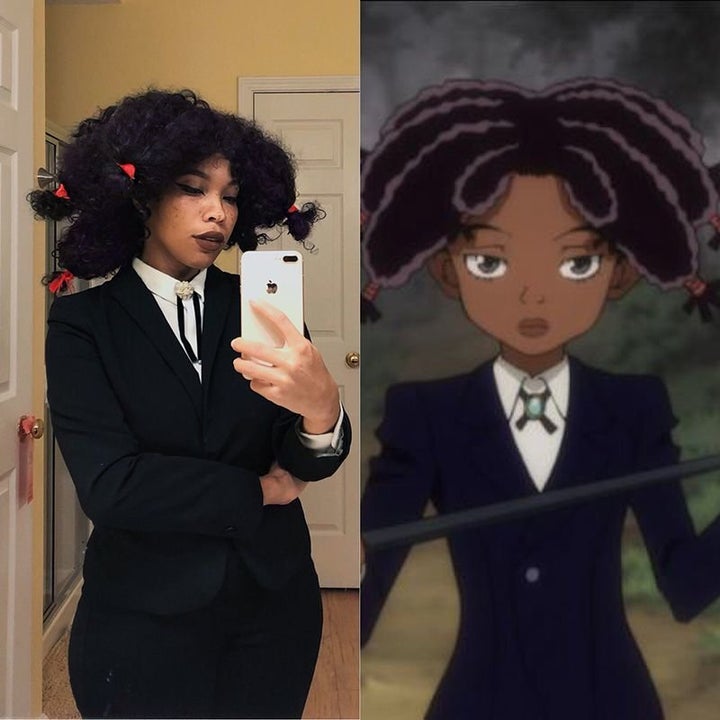 Yahoo Lifestyle: How did you begin doing cosplay? Did you have any formal training?
Kiera: It's kind of a funny story. I always used to get compared to this character named Garnet from the animated series "Stephen Universe." One day I was just like, "Hey, I'm going to dress up as Garnet" because everybody would constantly tell me how I remind them of that character. I decided to just piece it all together and was like, "Hey, guys, look who I am," as a surprise and everyone received it pretty well.
Initially, I didn't even connect that it was cosplay and was just really enjoying it, and I thought to myself, I want to do another character. That's when I did my second character, Princess Kida, and from there I started realizing there was a whole community of people who do this. It didn't even come across my mind at first.
Why is it important for you to cosplay women of color?
There was a time when I sat down just thinking of characters of color within cartoons, and I had a hard time. I struggled to name six! While there are more than six out there, it was kind of strange to me that it took a while for me to come up with that list. I believe it's important to identify with characters in shows that you watch. It's good to just highlight those characters so people know there are characters out there like that. They are important, and I feel like there should be more. Women of color can be seen in different realms and I want to make sure people can take that in and realize that. You want to empower people, and you want to be empowered by the things you watch. If you see no one who looks like you, that can be kind of frustrating.
Have you experienced any unique challenges or backlash from the cosplay industry?
Yes, definitely. A lot of it has been from people who aren't necessarily familiar with that realm. A lot of the backlash mainly comes when I cosplay someone who isn't black. People will say, "You don't look like her," "You're a little too curvy to be that person," or "This looks nothing like it — you failed." It's just heartbreaking because it's not necessarily about looking exactly like the character; it's about having a love for that character, their personality, maybe even identifying with them heavily, and putting your love into that character. That's why you create the outfits, and that's why you decide to dress up within them because something about that character touched you.
I try to just ignore the backlash and keep going so people can see it doesn't bother me, and I'm still going to do it.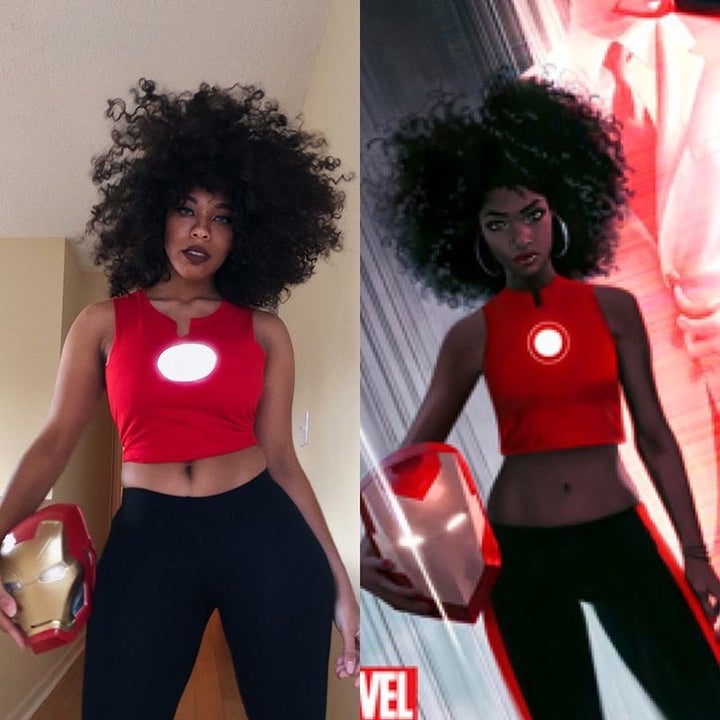 Does it ever bother you when someone who's not of color plays a character that is? Why or why not?
It depends on how the person executes it. As long as there's no yellowface or blackface or manipulating to look black, then I'm OK with it. Princess Kida is seen as a woman of color, and you can wear a white wig without adding brown to your skin. It also depends on if the character is wearing any garments that have any cultural significance. Personally, I don't want to touch a character if in real life their garments actually do mean something. I'd rather just stay away from that character.
It's important to be sensitive about how you clothe your character and recognizing those differences to make sure you're aware and that you're not offending anyone.
Have you you ever gone out in cosplay on a regular day?
Oh my God, I have! It's so funny. Sometimes it looks like people are thinking, Is that what she's really wearing? Then there are some people that come up to me like, "Um, I don't want to bother you, but are you blah blah blah from this show?" I never say anything when I do it to anybody. I just go out and see what happens. It's cool to see people's reactions.
Cosplay costs can add up with all the supplies needed. How did you get around that? Any tips?
Yeah, sometimes I do get sponsorships from companies that have cosplay items. I actually usually like to change my hair, so there are times when I'll coordinate it with the characters I may want to play and get wigs to try from different companies.
As far as cutting costs, it's usually just going through and manipulating clothes at a thrift store or your closet. I definitely suggest going to a thrift store and looking for fabric there on 25 cent or $1 days. Joann Fabric and Craft Stores is a good place to try. They always have text coupons with items up to 50 percent off.
Many characters wear outfits you would wear in everyday life, but their outfit just may be very iconic to their personality. I've had some people come up to me saying, "Yeah, I didn't realize I could do it that way too." It's very touching to hear, "I don't have a lot of money to spend all the time on this, so it's good to know that there's other characters that don't have extravagant outfits that I can cosplay." This allows you to save up to build for an extravagant costume you've been wanting to get.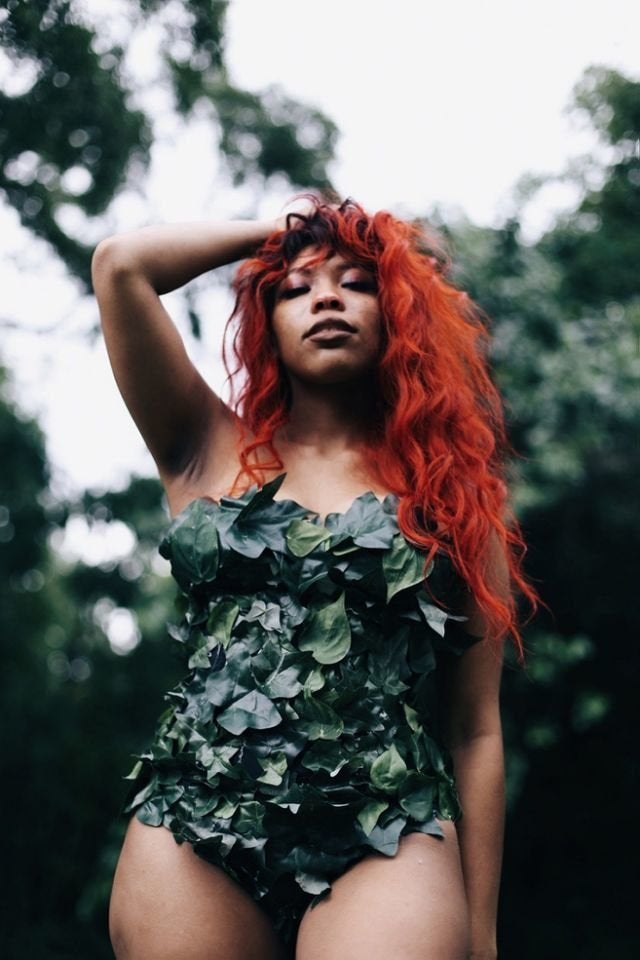 What advice would you give to children of color or anyone younger who is inspired by you and wants to get into cosplay?
I would probably tell them to just go out and try it. Whether it comes out great or it comes out OK or you don't like it, the first thing to do is just start. As cliché as that sounds, it's true. I would also say try to find a friend to do it with you. It makes the process easier and more fun when you can go to the thrift store and have a buddy.
Another piece of advice would be to not care about what people have to say. If you're embarrassed or scared to go into it, at the end of the day, they're not in control of your life. To let someone control your life who has no impact on your future is just not worth it. You don't ever want to live your life thinking, I wish I would have tried that. You'd rather live it saying, "I tried that, it didn't work. OK, I'm going to move on" or "I tried that and found out I loved it."
Also, don't be afraid to start small. I can remember a lot of times in the past not starting a project because I felt like I needed so many things, but at the end of the day, you have to just start with something that's doable. Don't discount starting small, even if you can't start where you want to be. It's OK to start somewhere else. Let go of your ego of how it's supposed to go, and just go into it any way that you're able to.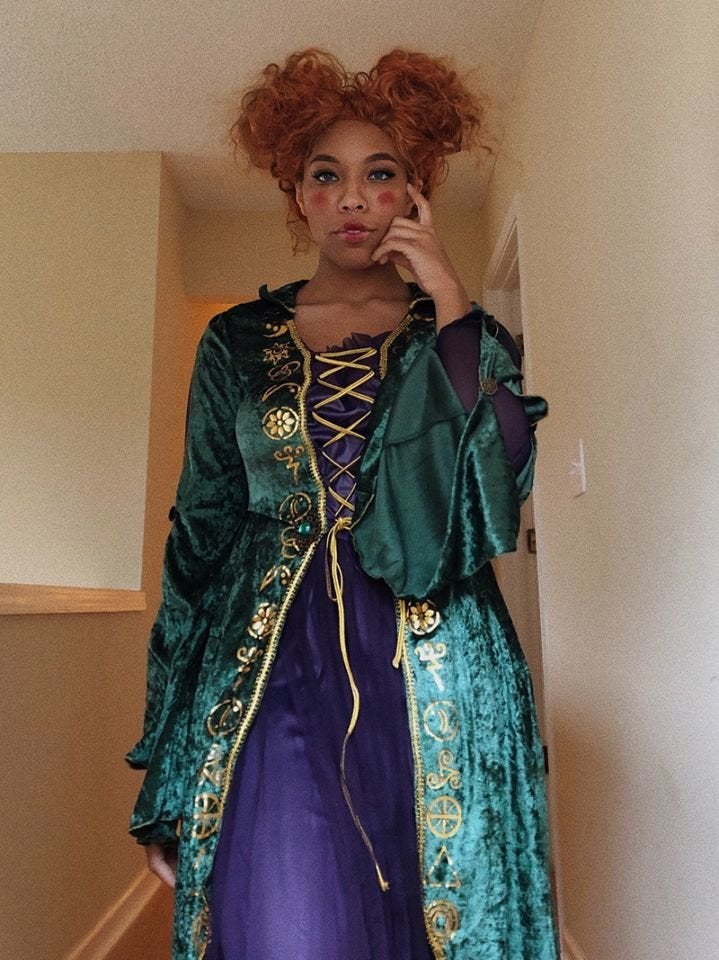 What do your family and friends think about your love of cosplay?
They didn't really know I was into it. To be honest, I feel like they found out through the internet. I didn't explicitly say, "Hey, Mom, I'm doing this." It's kind of like they randomly saw it on the internet and then no one said anything. That's the funny part. They're just like, "All right, if that's what she want to do." Now it's more of an open conversation where they'll give suggestions. They were never unsupportive of it. They just saw and were like, "OK, well we love you. Do what you want." Now it's more so like, "Oh, you should do this character or can I do it with you?" It's funny.
Why do you enjoy cosplay and continue to do it?
When I started doing it, I would consider each character just a little project I was working on. It would help me get through hard times. If I was struggling with something, it was kind of like my therapy. It wasn't just about making these characters, but it was about doing something that I enjoyed that would help me get through situations, calm my mind, calm my thoughts, and just lower my blood pressure, in general. I really enjoy the process of it.
I also love when people come up to me in real life because of cosplay. They let me know things like, "I was scared to try it out or I never thought I could. I didn't really know about it, and then I saw you do it and thought it was kind of cool, I want to try it too." It feels good to know people are delving into realms they're unfamiliar with and feeling completely confident about it. It's not always easy to dive into something like that, so it's nice to give that push to someone who may have needed it.
In the end, I just like seeing the end result of the characters. I like going to the conventions and seeing other characters or other people do it. It's just nice to see people put in all that work and then see the finished product. You're like, wow, they really created something that didn't exist before and now here it is. They look wonderful.
This interview has been edited and condensed.
Read more from Yahoo Lifestyle: