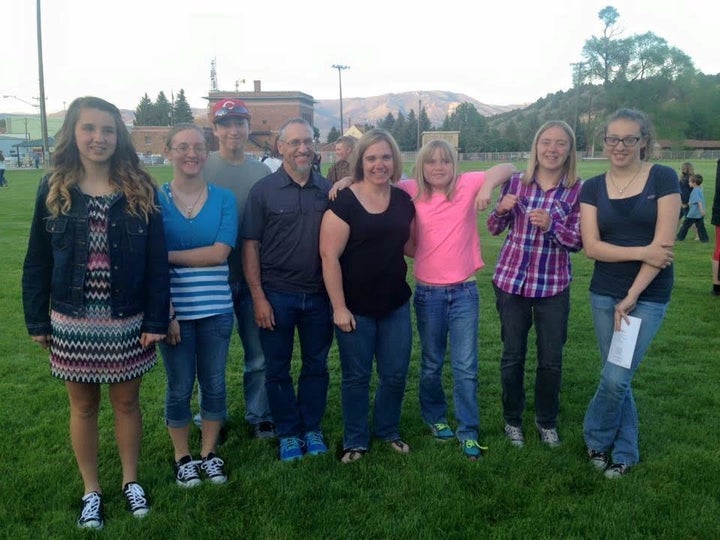 As part of our Blended Family Friday series, HuffPost spotlights a different stepfamily to learn how they've worked to bring their two families together. Our hope is that by telling their stories, we'll bring you closer to blended family bliss in your own life! Want to share your family's story? Email us at divorce@huffingtonpost.com.
Raising kids in a stepfamily is challenging in any circumstance, but it's extra tricky when you and your spouse have different custody agreements, says mom Megan Bottom.
"My husband and I each brought three children into our marriage and our custody is a little abnormal as we have full custody of his children and visitation of mine," she said. "But we make it work."
Below, Bottom, who lives in Crete, Nebraska, shares more of her family's story.
Hi Megan. Please introduce us to your family.
Dwayne and I each have three children, which makes our big blended family a total of eight! Dwayne's kids live with us full-time: There's Hannah (18); Rachael (16); and Jacob, our only son, who is almost 15. We share every other weekend visitation with their mother, who is still very involved with their day-to-day activities. My kids are Tanna (16); Trace (15); and TJ, the baby, is 10. My kids live primarily with their dad.
Dwayne and I have been married for six years, and when we came together, I wouldn't say we blended, we collided. In the beginning, I had this beautiful vision of how everything was supposed to be. My lovestruck naivety was quickly dashed!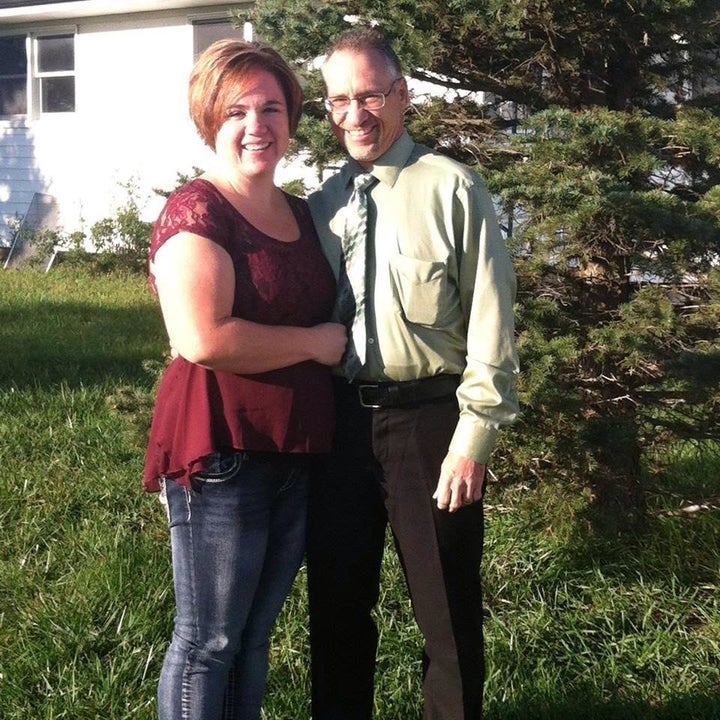 What have been some of the biggest challenges you've faced as a family?
Due to the custody arrangements, one of the biggest problems we've had to address is time with the kids. When my daughters are here, we try to squeeze in enough time together. The time we do have together is packed with love, instruction and fun, but it just never seems to be enough. Time with Dwayne's kids has been difficult too, though. It's challenging to try to arrange it so that they have the needed time with their dad while still building a relationship as their stepmom.
We often times find ourselves in periods of adjustments: the kids have to adjust to one house's rules and routine and then to the other's, which makes things hard on everybody. Dwayne and I have to make adjustments as well!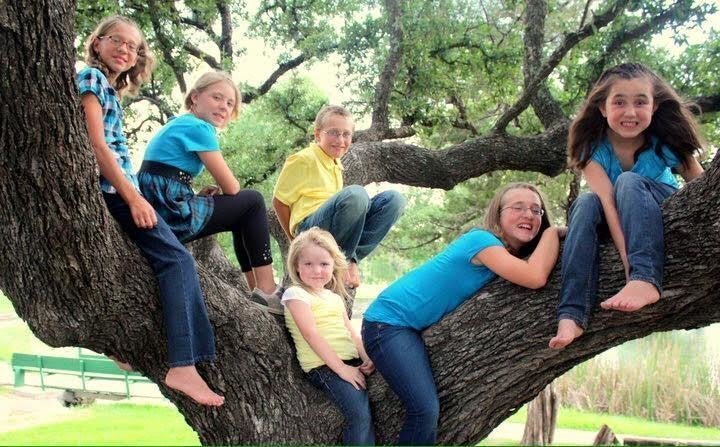 What makes you proudest of your family?
Our family, each and every one of us, has come through a lot of tough times. We've experienced divorces and remarriages but the we've all come together with love, grace and understanding and that's incredible. Granted, the kids fight but they always have each other's back, no matter what their last name is. The love and support we're able to give to each other is undeniable and being part of a bigger family makes vacations, holidays and time together that much more memorable.
What's your advice for stepfamilies struggling to blend?
I would tell other families to never ever give up. You, the kids and your spouse have already experienced enough loss and enough quitting so don't do it again! Through love, patience, grace and understanding, things will get better. Learn to forgive because you're going to have to do it often ― sometimes minute by minute. When you forgive, so much more peace will come into your blended home.