Ever seen a one-man alley-oop in a real basketball game?
Take your chance now, because this one is spectacular.
Tyler Williams of Modesto Christian High School provided the over-the-top highlight during the NorCal Sports TV senior all-star game on Sunday in Livermore.
Williams faked past his opponent, scooped the ball at the backboard, caught it with one hand and dunked it through.
And he got a nice shoutout from Modesto Christian.
Before You Go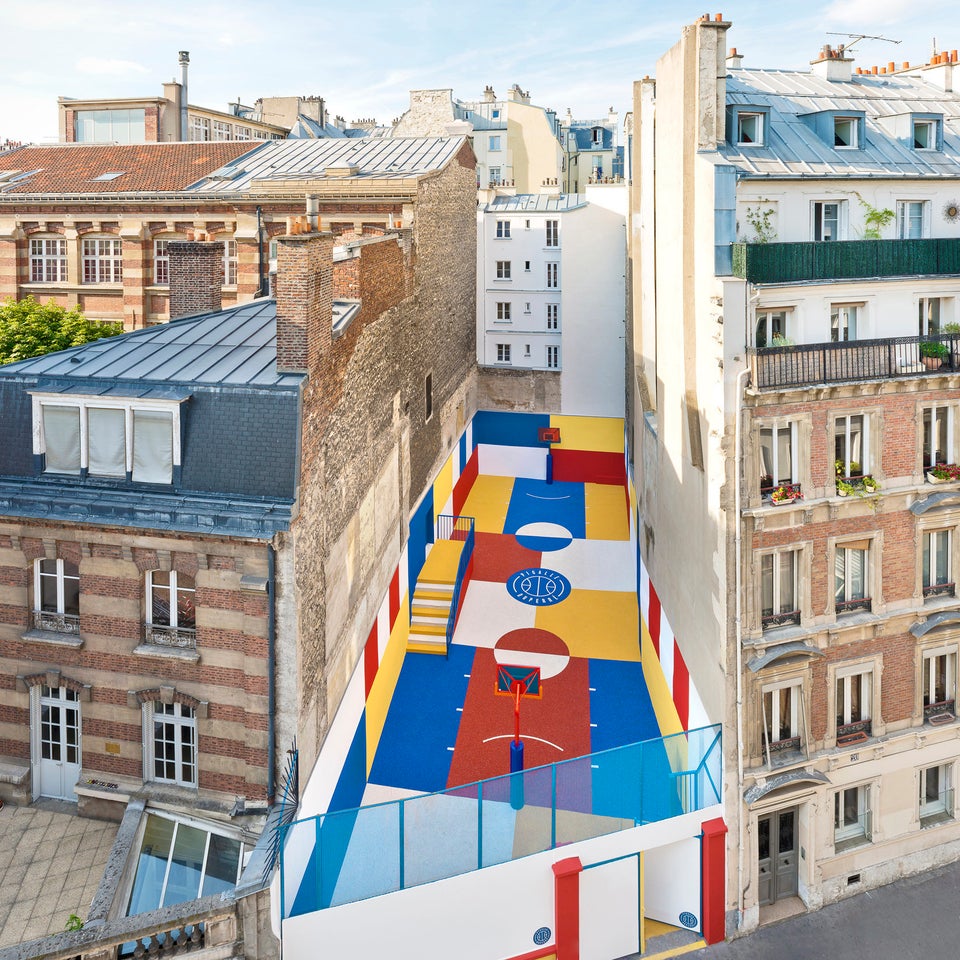 Artsy Basketball Court
Popular in the Community