When foie gras fails and Dom Perignon leaves you desperate for more, there's this doughnut.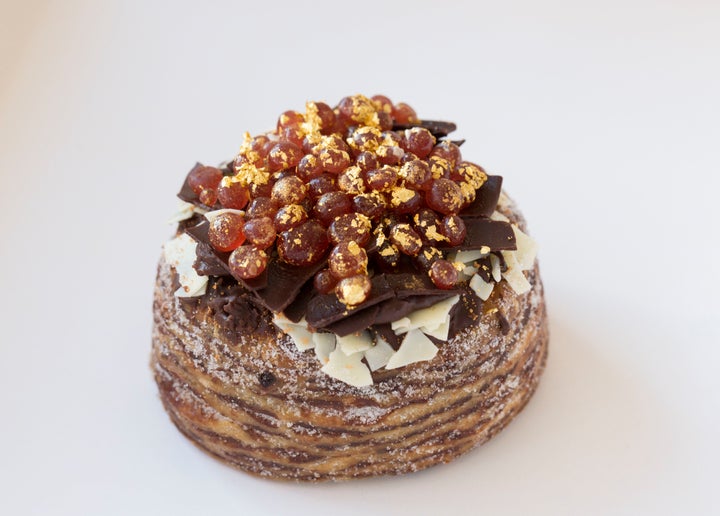 Created by the Dum Dum Donutterie in London, the "Luxury Zebra Cro" is a croissant-doughnut hybrid with a twist.
Made with saffron-infused butter croissant dough, Cristal rosé champagne caviar, gold leaf, Tahitian gold vanilla beans and rare Amedei Porcelana chocolate, this doughnut costs £1,500 (roughly $1,974.55), which is basically a downpayment on a Ford Focus.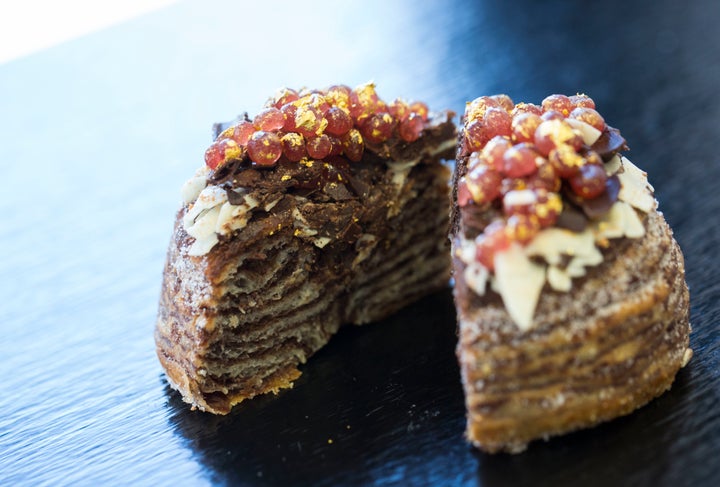 The "CRO" (they can't call it an actual Cronut because that's trademarked by Dominique Ansel) was created to celebrate the launch of the Just Eat Food Fest in London from July 22-24.
Not going to make the fest, but down to drop some dough on some dough? Snag a CRO from Just-Eat.co.uk over the weekend.
If you're like us and don't have that much cash lying around, please enjoy this food porn of Dum Dum Donutterie's less expensive fare:
Related
Before You Go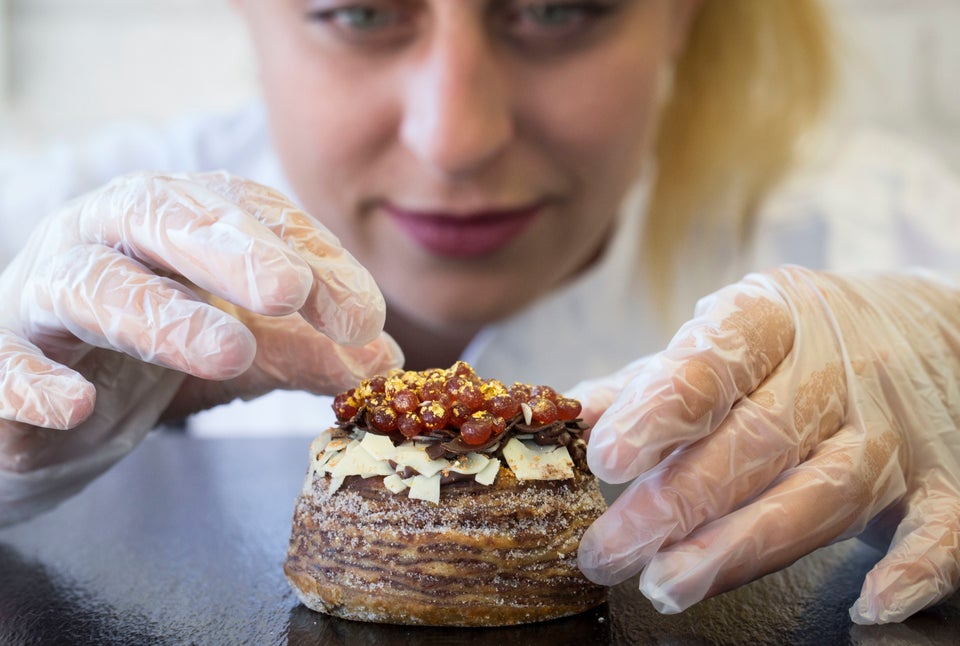 Allegedly The Most Expensive 'Cronut' Ever