The New York City Fire Department is about to add another valiant firefighter to its team, and he happens to be just 3 years old.
On May 31, Trucker Dukes will be sworn in as an FDNY honorary firefighter by Commissioner Daniel Nigro. The 3-year-old was diagnosed with stage IV neuroblastoma when he was 19 months old, and now travels back and forth with his mom from his home in Hawaii to New York, where he receives treatment.
Trucker's dad, Joshua Dukes, is a Maui firefighter, and his work sparked his son's love for fire trucks and the people who work on them. Since calling New York his new temporary home, Trucker as become friends with the local firefighters, including FDNY Captain Jim Grismer. A photo shared on the Team Trucker Facebook page in March perfectly captures the friendship between Trucker and the captain.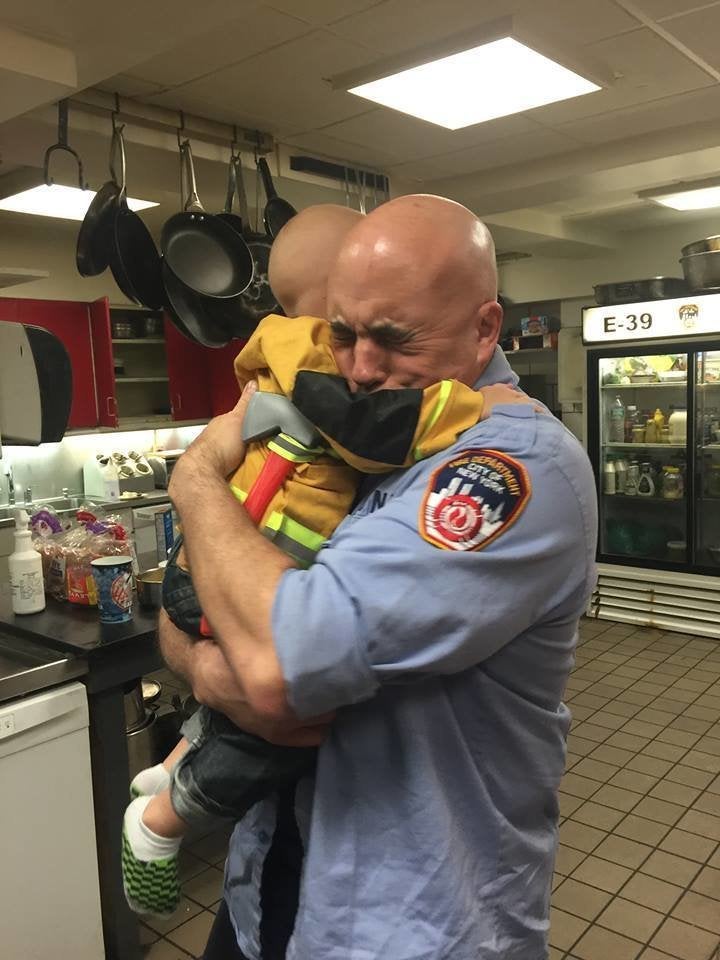 It was this photo that caught the eye of the fire commissioner's office in New York and prompted Trucker's invitation to become an honorary firefighter.
"This honor is so special to us because Trucker-Boy really thinks he's a fireman," Trucker's mom, Shauna Dukes, said. "We are so blessed to have been adopted by the FDNY."
Trucker first met Grismer after the firefighter responded to a call at the Ronald McDonald House where Trucker and his mom were staying. As soon as Grismer showed up on the fire truck, Trucker could hardly contain his excitement.
"I see this little boy excitedly walking towards me with his eyes aglow. I opened my arms and he basically climbed up and hugged me around the neck," Grismer said. "It was as if we've been friends/brothers for years."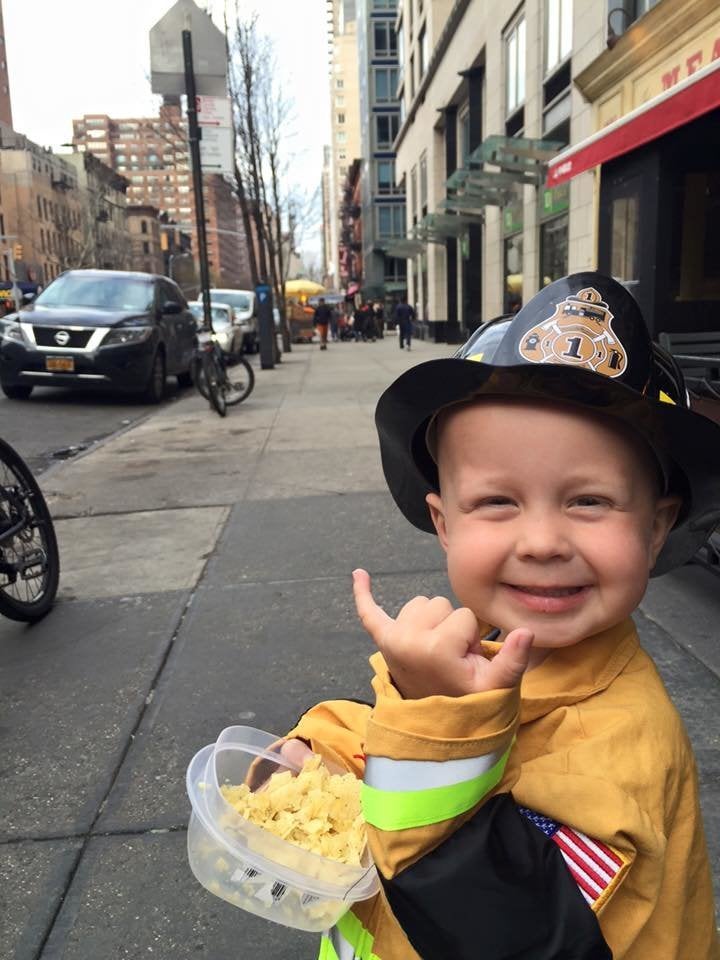 Shauna told The Huffington Post that her son's cancer is stable at the moment and that "he feels really good." So far, the tough 3-year-old has had tumors removed from his abdomen and his brain. He's gone through chemotherapy and is currently part of a clinical trial at New York's Memorial Sloan Kettering Cancer Center.
Trucker also makes sure to hang out with his FDNY friends at their firehouses. He even celebrated his third birthday with them. The first moment between Grismer and Trucker is what truly stands out to Trucker's mother though. She said she still tells the captain that "it was like a scene from a movie when we met you."
Team Trucker is currently raising money to cover travel costs so Trucker's family can attend the ceremony where he will be sworn in as an honorary FDNY firefighter. Head to Generosity to learn more.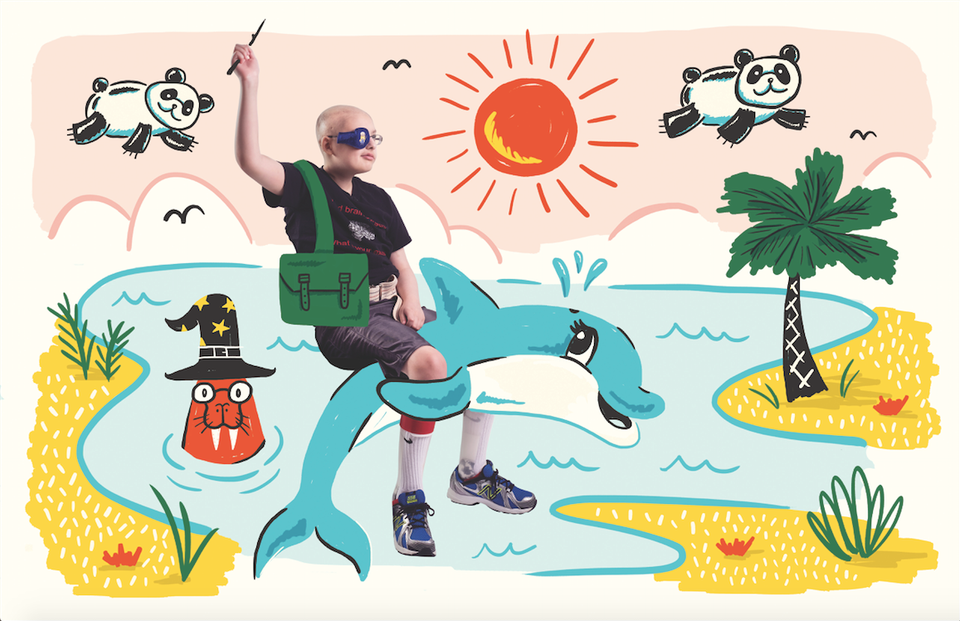 Pediatric Cancer Patients In Their Happy Places