Fibo is a "smart bracelet" that allows dads-to-be, or non-pregnant moms-to-be in queer relationships, to feel their unborn babies kicking.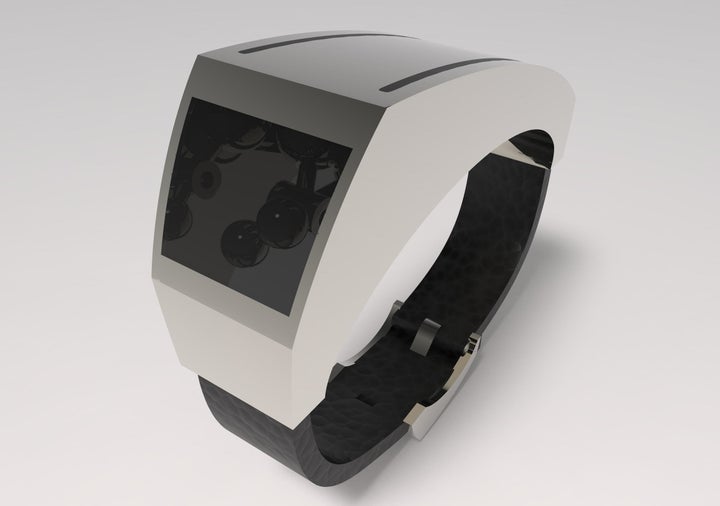 Fibo is the brainchild of three jewelry design students who took a class on wearable technology at Copenhagen School of Design and Technology.
"We wanted to create an innovative, aesthetically pleasing and elegant wearable," Fibo head of research and media, Sandra Pétursdóttir, told The Huffington Post. "In the neighborhood where our school is located, in the heart of Copenhagen, there are a lot of young, hip parents walking around and playing with their babies," she added, noting that many of their friends have also started to have children.
"That is how we got the idea to create a device for parents-to-be," she added. "We wanted to get the fathers more involved in the pregnancy since they sometimes tend to get a little left out when the mother is going through all the changes with her body and feeling a little life growing in her belly."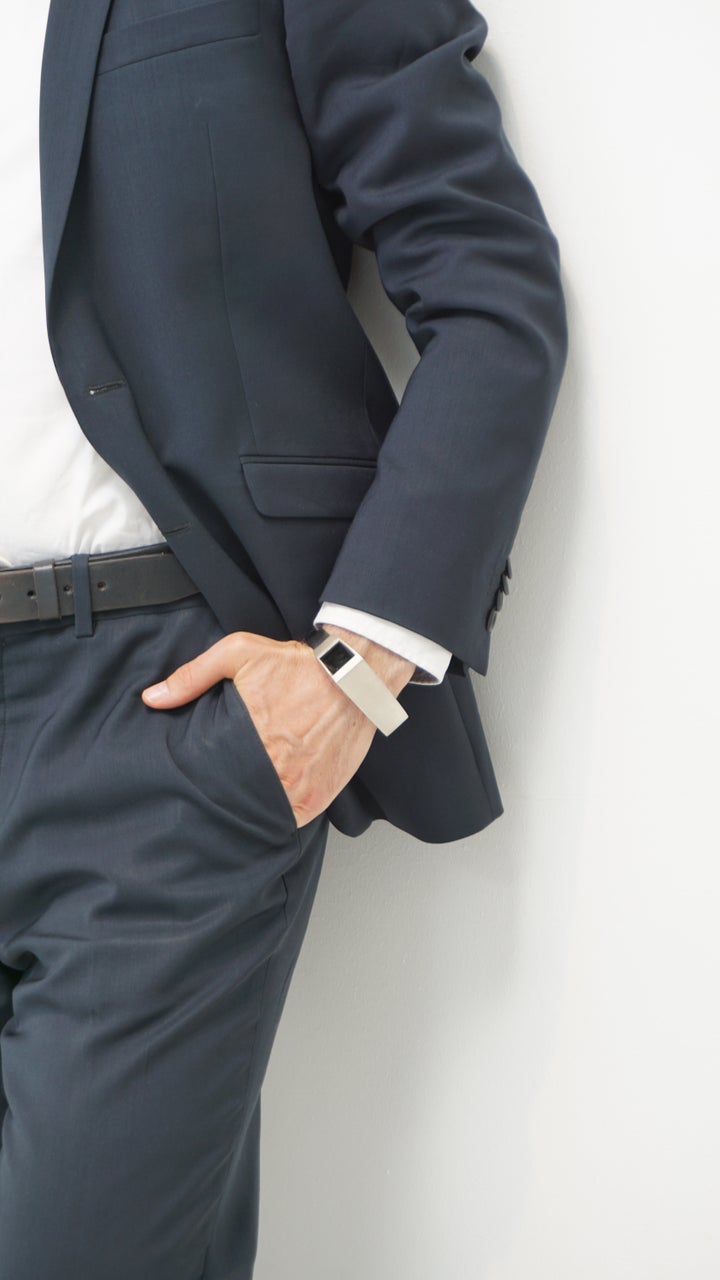 Thus the trio launched their start-up, First Bond Wearables, and developed the Fibo bracelet. The mechanics are fairly simple. The pregnant mom-to-be wears a baby kick monitoring device on her belly during the last trimester, and as the baby kicks and otherwise moves, the Fibo smart bracelet collects that movement data.
The bracelet contains four small beads that mimic the baby's movements by rotating and pressing on the wrist of the person wearing it and allowing him or her to feel the kicks or turns in real time.
"The baby's movements data is saved and transferred into a piece of jewelry the family can wear and enjoy after the baby is born," Pétursdóttir said. "So you might say the baby designed the piece of jewelry before it was even born."
The product is still under development and has not been tested yet, but the creators are working with a focus group of pregnant and recently pregnant couples.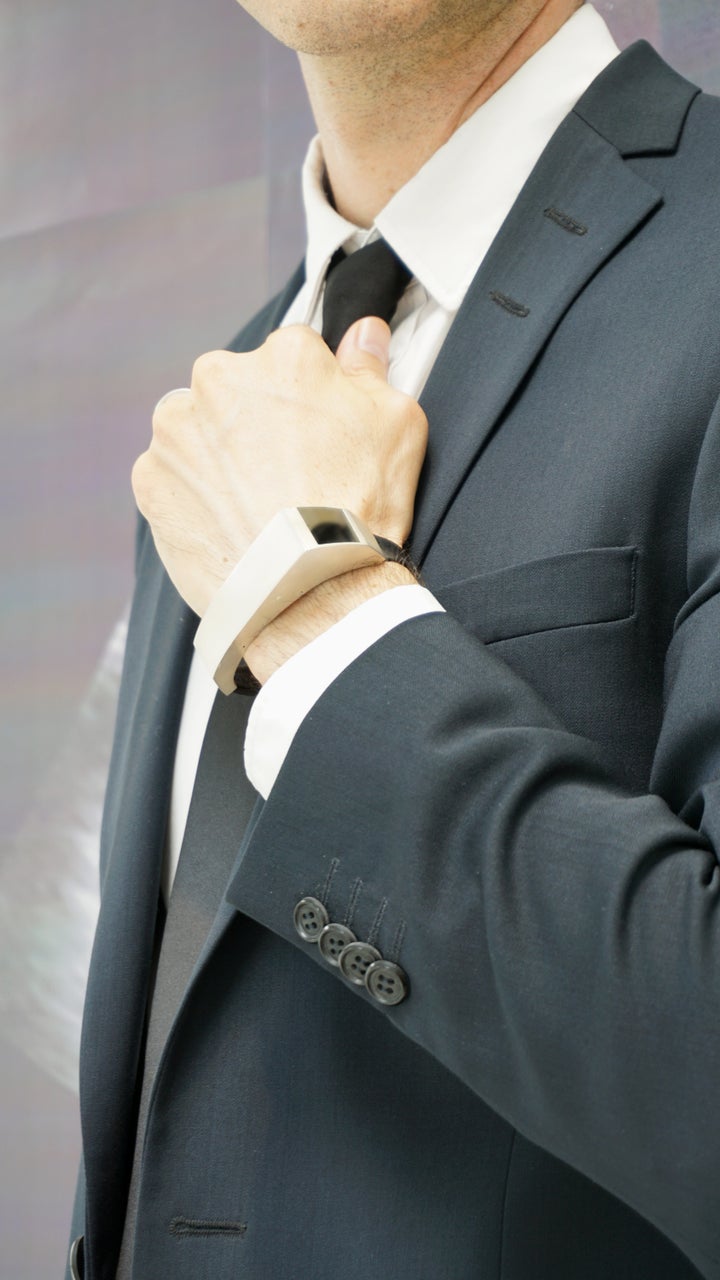 When they asked where on the body the partners wanted to feel their babies' movements, most of the parents said the wrist. "That way the device would also be visible which, to many fathers was a big plus because they wanted the whole world to see they were expecting a baby," Pétursdóttir said.
"With Fibo, we are hoping to share the experience of pregnancy," she added. "When the pearls inside the bracelet start rotating the father will know his baby is kicking or moving without putting his hands on the mother's belly. He can therefore feel this wherever he goes."
Pétursdóttir said she and her co-creators hope Fibo can foster a bond between unborn babies and their non-pregnant parents early on, just as mothers bond with their babies throughout their whole pregnancy.
"Many fathers we spoke to said they first realized they were bringing a new life into the world when they heard their baby's heartbeat for the first time," she said. "We want this feeling to last longer."
Related