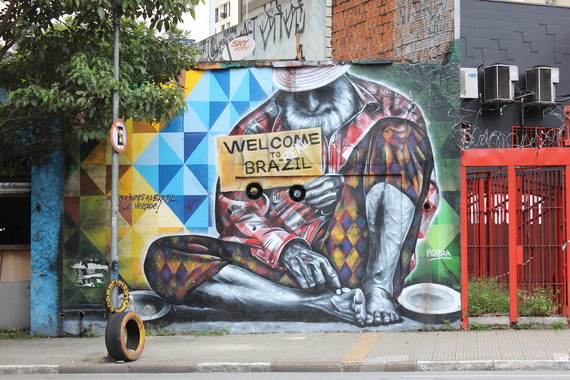 Chances are you have passed by one of Eduardo Kobra's street art murals. His kaleidoscope style images have transformed city walls and sidewalks across the globe into colorful sights that pay homage to some of the world's most influential figures like Martin Luther King Jr. and Dalai Lama. But, in his native city of São Paulo, Brazil, Kobra combines his skilled use of color and imagery to also creatively confront the city's issues.
I visited Kobra at his private studio eager to get a glimpse into his creative space. Wearing his signature fedora and surrounded by art, we spoke candidly about his earlier works and the latest series of murals, entitled São Paulo E 10.

Eduardo Kobra smiles with Daniela, the subject of his new mural in the Paraisópolis favela in São Paulo, Brazil.

"I'm always going to paint," Kobra said, "But we artists can't be silent and close our eyes to the issues going on around us."
The determination behind São Paulo E 10 was not just about creating something visually appealing to add to São Paulo's thriving street art culture. He worked closely with and listened to stories of children in favelas and created visuals to address the misuse of political power. He even addresses homeless and unemployment issues that are currently on the raise in Brazil. For Kobra, being a street artist is also about creating hope, awareness and inspiration.
Watch Kobra discuss São Paulo E 10 and more at his studio in São Paulo, Brazil: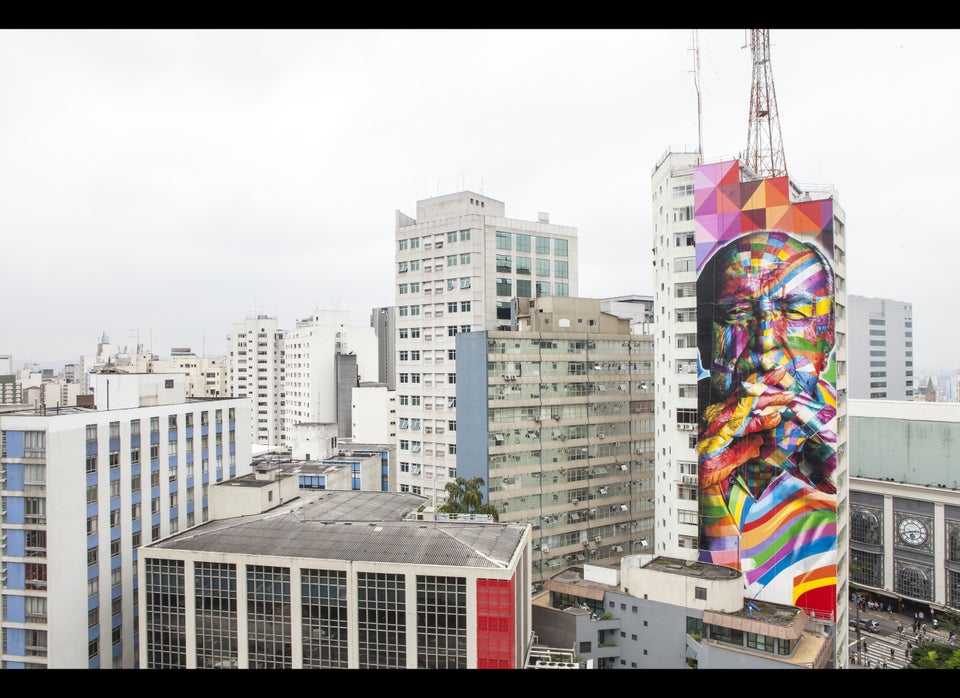 EDUARDO KOBRA: BRAZILIAN STREET ARTIST