"I know that I'm needed to be a voice and help other young women on their journey." - Andrea Pitney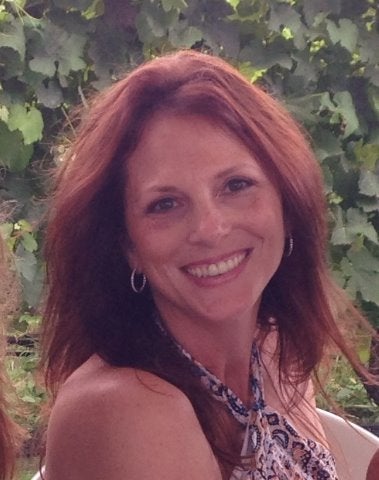 Breast cancer awareness month is upon us. It's a time when a lot of people come together to do a lot of good - raising funds for breast cancer research, tackling topics that are not addressed enough, and making their voices heard. All through BCAM, I'll be highlighting the stories and perspectives of breast cancer advocates. While we are happy that there is an entire month dedicated to breast cancer "awareness", there are many who are in the trenches 24/7 x 365. There are those, for whom the "battle" will never end, who are "dying for a cure". And, there are young women, like Andrea Pitney, who was diagnosed at only 33 years old. Now, Andrea uses her voice to help others. Here's her story.
MK: Who is … Andrea Pitney?
AP: I am 47 years old and a 14-year survivor of breast cancer.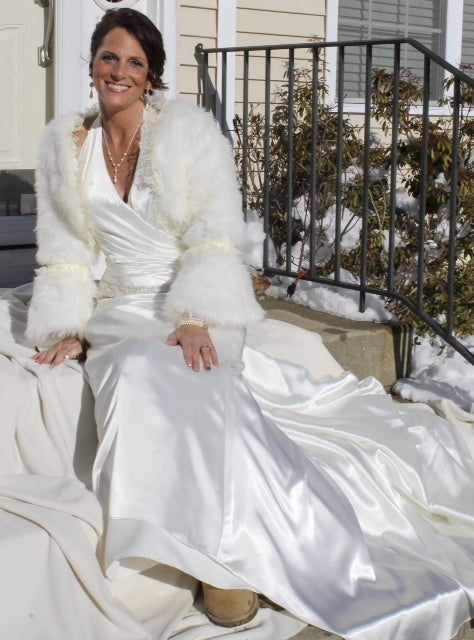 MK: What was your life life before you were diagnosed with breast cancer?
AP: I was heading back to work after having my second daughter. I got the diagnosis and was unable to go back to work for a year and a half. Breast cancer financially and emotionally derailed me.
MK: Do you ever wish you could go back to life as it was before breast cancer?
AP: Yes, for what some may see as selfish reasons. I wish I had my "real" breasts back, I wish I wasn't full of scars physically; and emotionally and I wish I didn't know what certain words or phrases mean, like "triple negative", "lymphedema", supracervical hysterectomy, etc. I had to make some very difficult decisions in a very short time.
MK: How has this experience awakened you to yourself and your purpose?
AP: I now know and teach others that even at 33 years old, with no known risk factors or family history, that you too can get breast cancer. I know that life is precious and that we need to really awaken ourselves to what we put in our bodies. We need to be educated and informed about our choices and not rely on one opinion.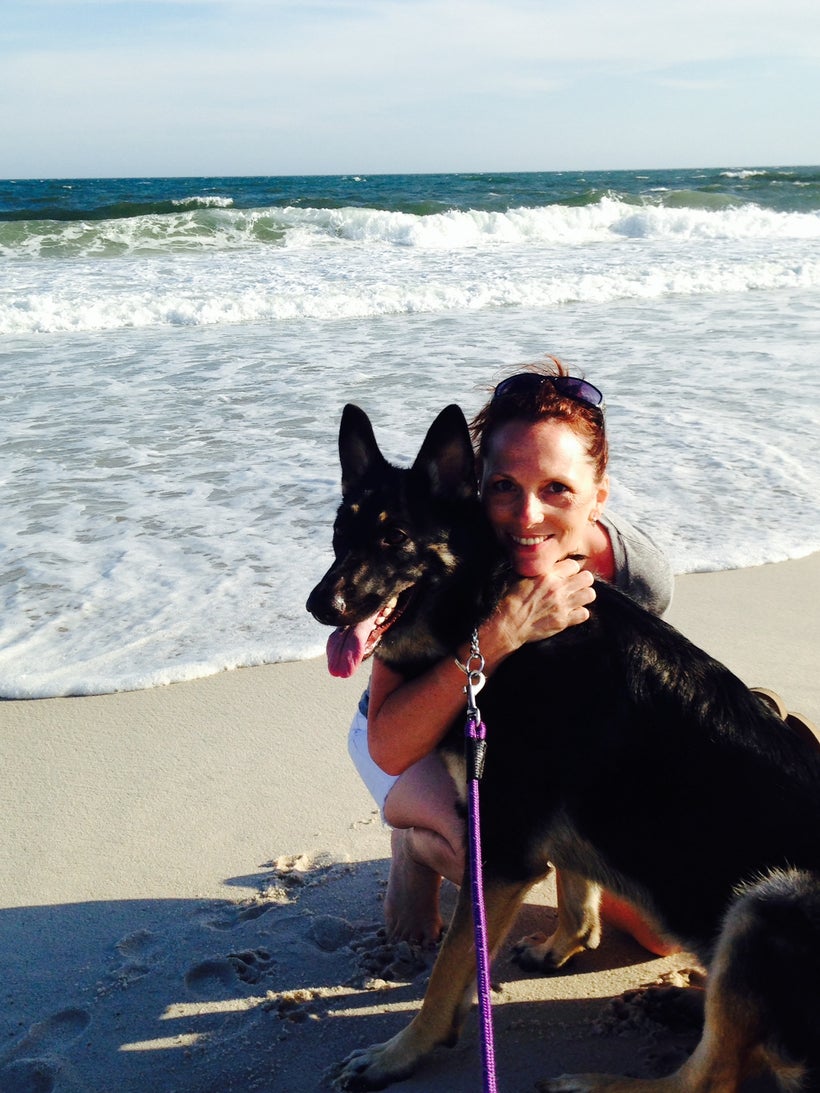 MK: Tell me about your advocacy work.
AP: I am walking in my 7th Komen 3-Day event in November. I have personally raised more than $20,000 for breast cancer research. I have spoken at Relay for Life events and will always, as long as I am able, raise awareness and money for the cause. I was a volunteer for the American Cancer Society Liason Program where I would go to a chemotherapy infusion center, and speak with patients.
MK: What word do you wish you could take out of the breast cancer vocabulary?
MK: If there was one thing you could change about breast cancer and how people view it, what would that be?
AP: That it is not a death sentence. You can live a normal life again.
MK: Why is it so important to you to stay constantly involved in breast cancer advocacy?
AP: When I was diagnosed 14 years ago there wasn't as much information and support out there as there is now. I didn't know anyone at that time who had gone through it. I want other women to know that others have walked in their shoes. Peer support made all the difference to me when I met or talked to a survivor. It meant "hope".
MK: What would you tell a newly diagnosed young woman?
AP: Get informed and know all your options. Don't do it alone. I had the help of my best friend Shannon who did research for me. That made all the difference. She was able to read, without the same emotion as me. Don't be afraid to tell you doctor about something you read and feel may be beneficial. Your doctor should be willing to listen to you at all times. If your heath care provider is not willing to listen find one who is. You are in control.
MK: Has cancer changed how you see adversity?
AP: I used to be one of the people who said "why me"? I don't do that anymore. In the beginning of my diagnosis I did say those words but I quickly changed how I felt. I don't look at cancer or any situation for that matter that way any longer. I look at every situation as one person's cancer diagnosis is another person's flat tire. What I mean by that is that it's the most stressful situation for that person at that moment. So we can 't be mad or angry that one person is going through something that someone else is not. They have their own crap!
MK: What is your biggest fear?
AP: It actually chokes me up to even think of it, but, recurrence. Not that I don't feel I can beat it again, but the fact that my daughters are 21 and 14 now. They would remember it more vividly than when they were so young. I don't want them to ever fear losing me like that.
MK: What one word defines you?
MK: How has your journey helped you to find your purpose?
AP: This journey has shown me that there is a great big world out there that needs advocates for those without a voice. You may be strong, but going it alone is scary. I know that I'm needed to be a voice and help other young women on their journey.
REAL LIFE. REAL NEWS. REAL VOICES.
Help us tell more of the stories that matter from voices that too often remain unheard.
This post was published on the now-closed HuffPost Contributor platform. Contributors control their own work and posted freely to our site. If you need to flag this entry as abusive,
send us an email
.