Like many brides, Nakyia Whitty posted some photos on Instagram after her June 11 wedding -- not thinking much of it at all.
Among the snaps from the Punta Cana, Dominican Republic nuptials were some shots that featured her and her bridesmaids all rocking their natural hair.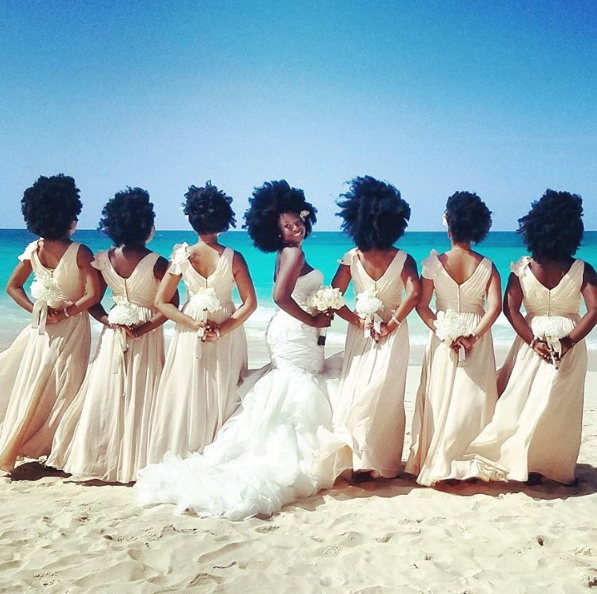 The following day, the Houston, Texas couple's phones were buzzing like crazy, as the pics quickly spread across the Internet, with many people celebrating the bridal party's afros.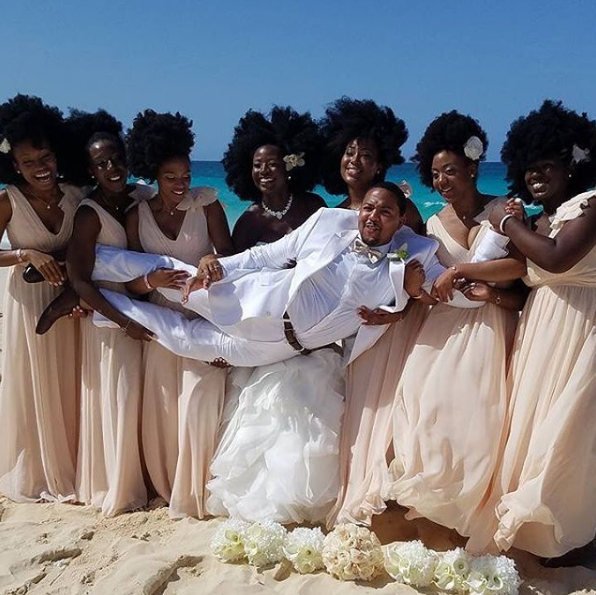 "I wore my hair this way because it's how I wear my hair every day," Whitty told The Huffington Post. "It's a part of me. I'm proud enough to wear it daily, even more proud to rock it at such a momentous occasion."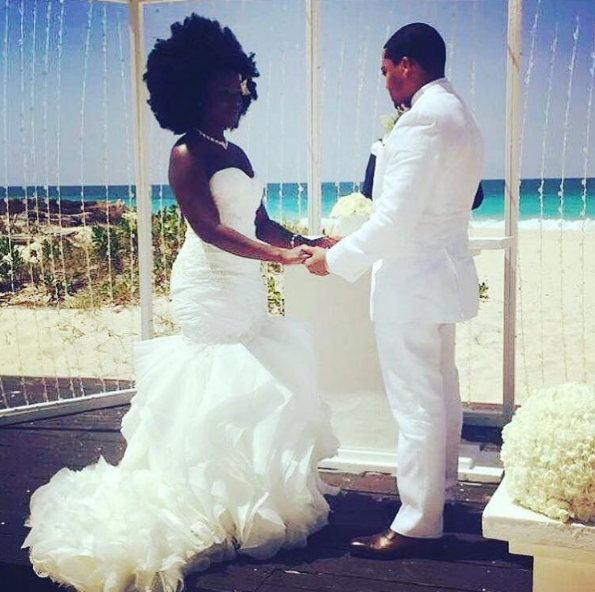 The bride called the Internet's reaction to her wedding photos "crazy," but filled with a lot of love and support.
"There have been encouraging words, stories of [women] once being afraid to wear their hair out and now they have the courage. It's beautiful," she said.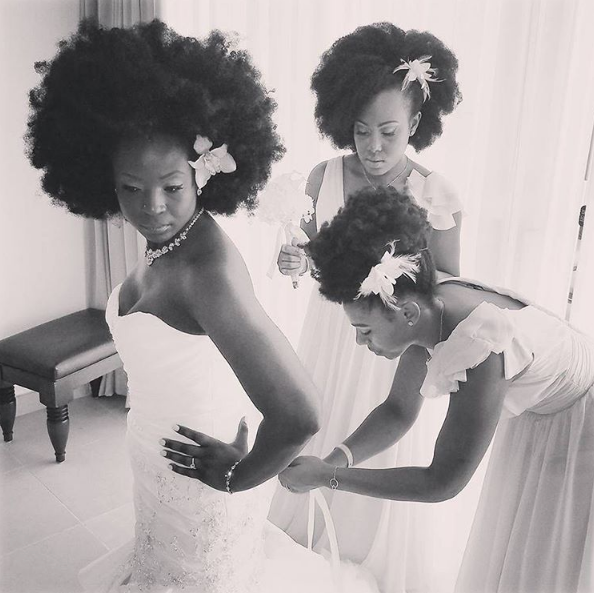 Whitty never anticipated this kind of response to her wedding photos, telling HuffPost that she didn't have the "slightest idea that this would be something that would go viral."
"The choices that were made for our wedding were strictly made for our enjoyment. For our photo book, our memories," Whitty said. "I knew a statement was being made. I didn't realize it'd be a public one. But since it has been, I'm glad. I'm glad the stereotypes and negative image on our hair is being exposed. Whoever said our natural hair couldn't be versatile, classy, or professional? Whoever that was lied."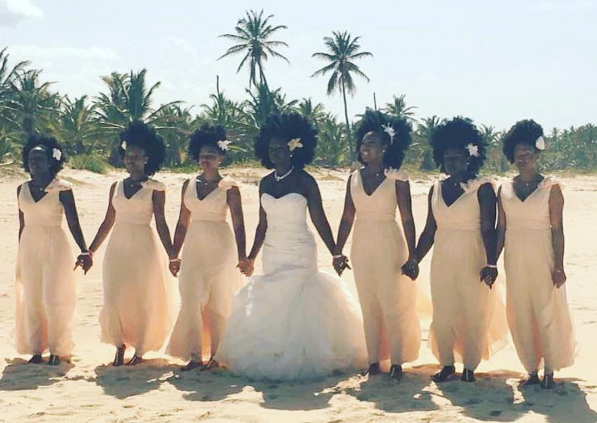 In an interview with BuzzFeed, Whitty said that her husband Jay Davis has supported her throughout her natural hair journey, helping with research and watching a whole bunch of tutorial videos.
"We learned my hair together," she said. "[I'm] blessed to have that type of support. I don't know how many YouTube tutorials a man can take, exactly, but he definitely exceeded maximum capacity."
Whitty and Davis met in 2007 as college students at Texas Southern University.
"We were friends. Always had been," the bride told HuffPost. "We saw other people then, we never looked at each other 'that way' until about 2012. Things definitely changed."
Wishing these two many more ~flawless~ years together!
Before You Go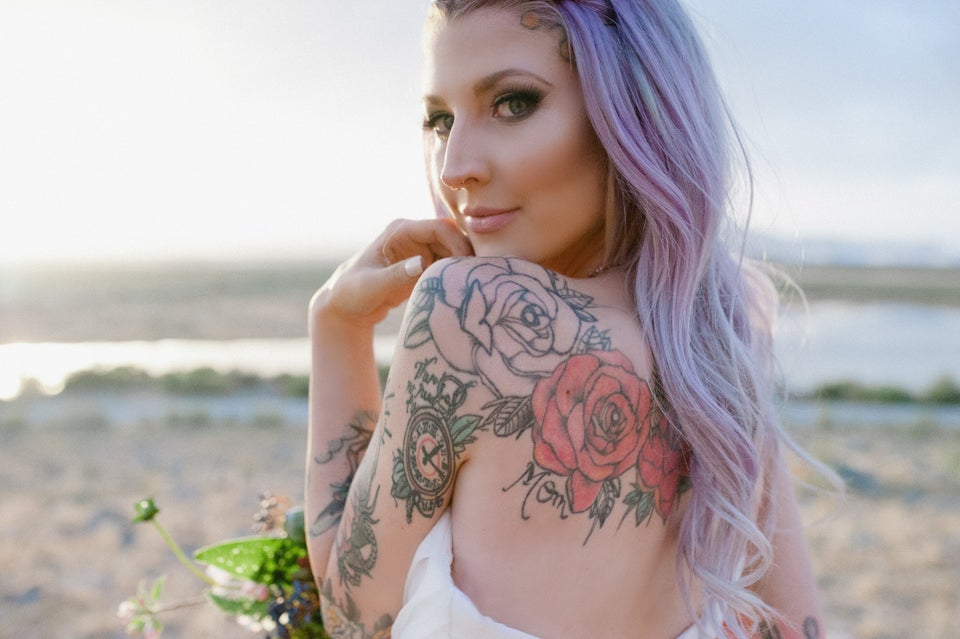 Brides With Colorful Hair