On Nov. 11, the Scottsdale, Ariz. bride decided to surprise her now-husband, Ean Goldberg, with a fake first look. Instead of wearing her dress for the big reveal, she wore an outfit she loves to go to bed in: a cat shirt she bought from Walmart on a road trip when she was about 17 years old, and raggedy sweatpants.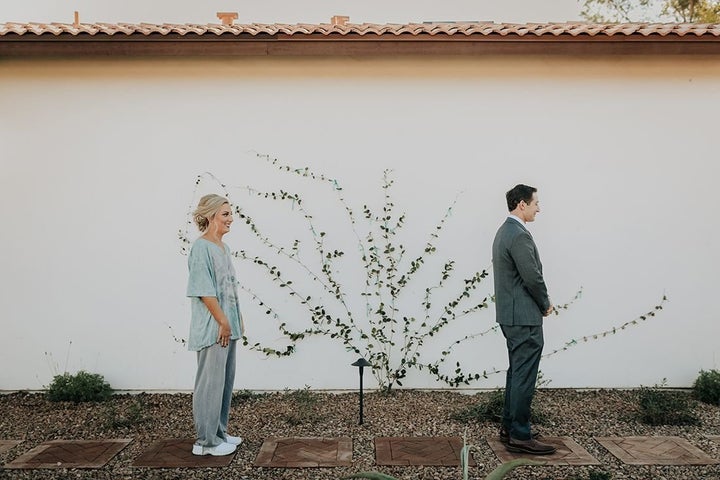 "I thought it would be really funny for Ean to turn around, expecting this huge moment of me looking gorgeous in my dress with my makeup and hair done, only to turn around and see me in one of my typically embarrassing casual outfits," she tells Yahoo Lifestyle.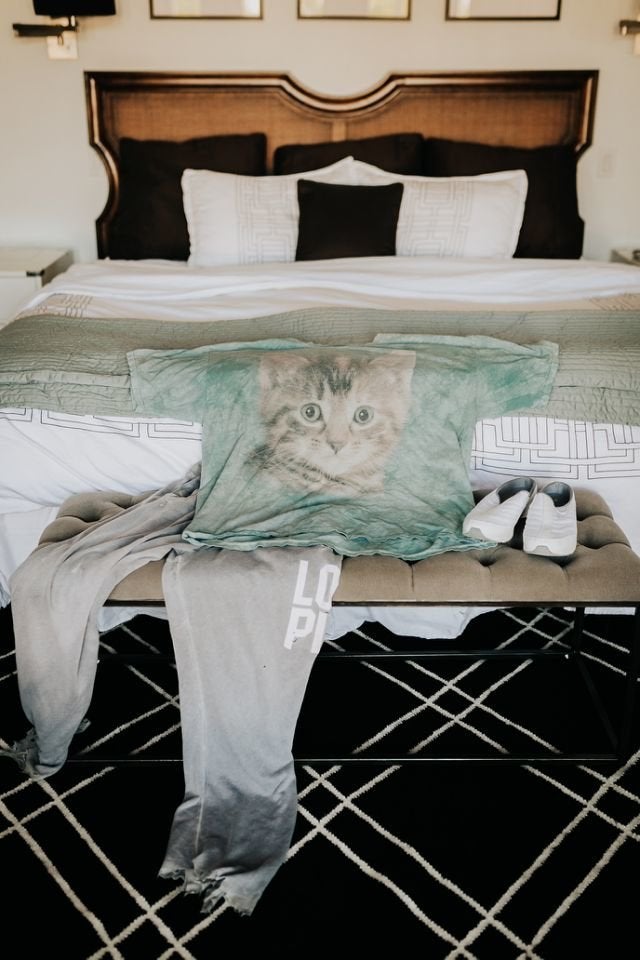 Right beforehand, Erin says, all she could think was, "I hope he finds this as funny as I do."
Based on Ean's reaction, he definitely did. He was confused for a second and then instantly started laughing. Photographer Molly McElenney captured it all.
She said Erin came to her with the idea a few weeks before the wedding, and she was immediately on board.
"As soon as she told me about it, I knew we had to make room for it in the timeline because his reaction alone would be totally worth it," says McElenney.
"This was just another way they displayed the playfulness of their relationship," she says.
All the traditionalists out there should know that Erin and Ean did do a real first look sans cat shirt afterward, but Erin says the fake one will hold a special place in their hearts.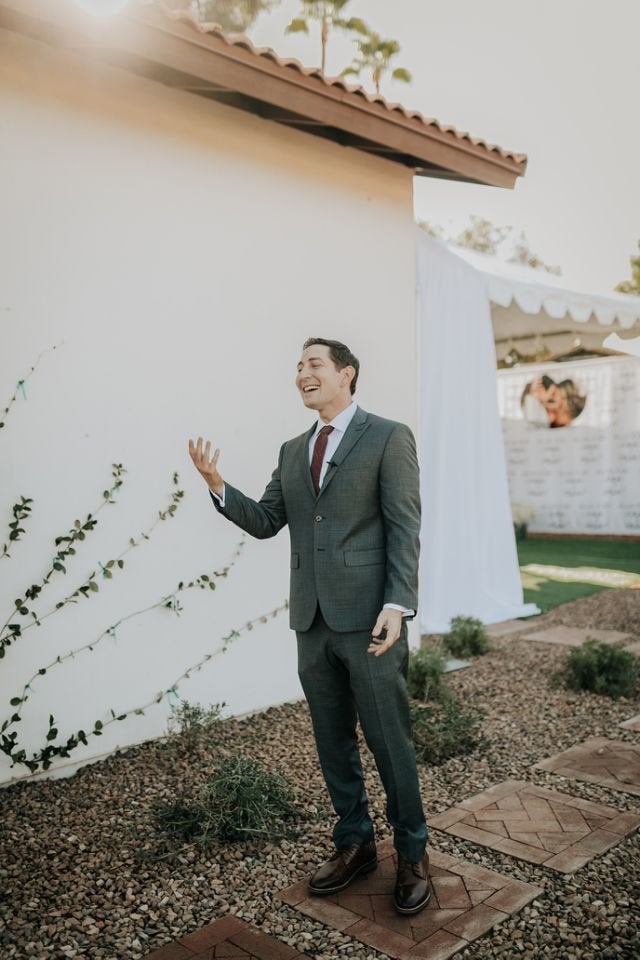 "We will remember how much pressure it took off the rest of the wedding day process having started off with that hysterical, laughing moment that just the two of us shared," she says. "It was a lot easier to relax and take more serious (and incredible) first-look photos when we were more comfortable."
Plus, they'll always have the cat shirt to take them back to that moment. Erin says she will never retire the cat shirt. The sweatpants, she said, might have to go though.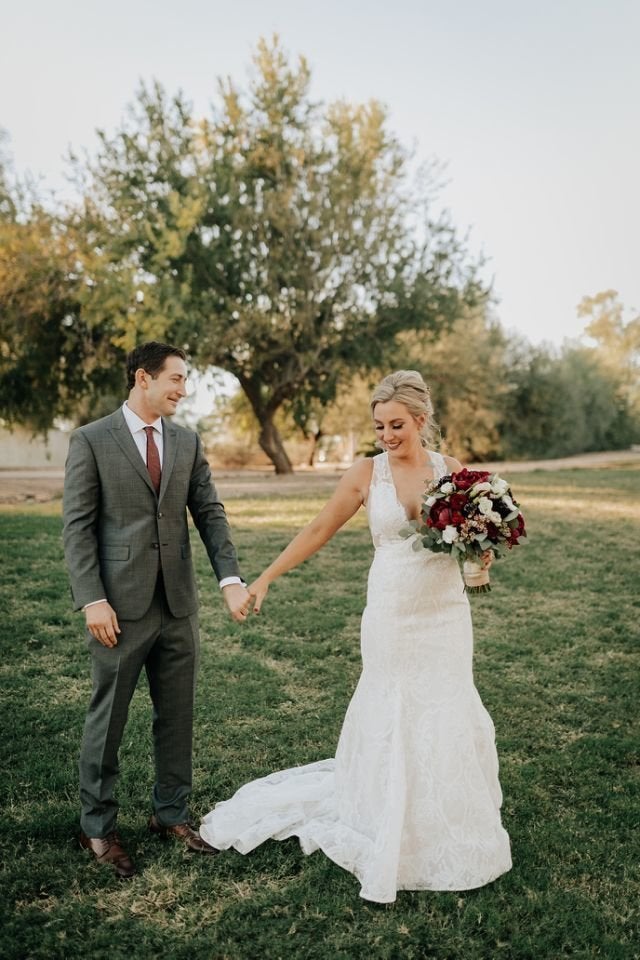 "[But] I am willing to replace them with another pair of large casual sweats to wear for the remainder of our happy marriage!" she says. Thankfully, her husband won't mind a bit.
"Even in her cat shirt, sweatpants, and stupid slip-on shoes, she still looked drop-dead gorgeous," he says.
Read more from Yahoo Lifestyle:
Related