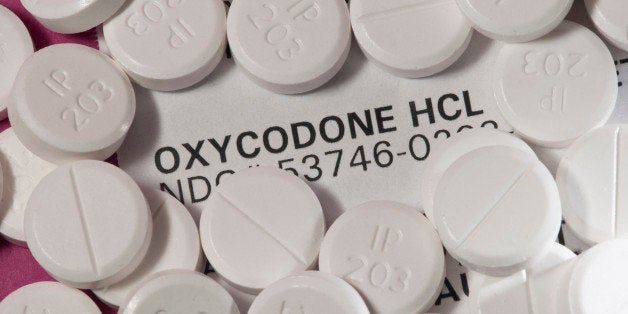 The first bilateral meeting of the newly installed Canadian prime minister and the American president is slated for this week, a summit that promises to include more pomp than policy--and that's a unique travesty as a long-simmer dispute in prescription drug policy between the two nations continues to enable crippling addiction across the continent.

Not only is it the first stateside tour for Prime Minister Justin Trudeau, but the occasion marks the first state visit by any Canadian premier since 1997. In the 19 years of radio silence since, Canada's indulgent drug policy has created in America an opioid addiction surging to pandemic levels.

The Canadian government's willful ignorance of oxycodone abuse, both there and here, is killing Americans daily, and that--not whose face will next appear on the cover of Vogue or Vanity Fair--is what President Barack Obama and Trudeau should discuss.

Now, there's a great deal of blame to share in prescription drug abuse. But Canada's role in the proliferation of abusable oxycodone is uniquely frustrating, because almost overnight the dynamic could shift.

The U.S. Food & Drug Administration, which has regulatory authority over pharmaceutical medications manufactured and sold in the United States, began six years ago requiring makers of oxycodone to adopt abuse-deterrent technology. This new formulation included physical and chemical properties that made difficult the process of injection or snorting, by which an abuser could gain a swift and pronounced high.

American health care regulators, federal lawmakers, governors, and physicians groups have begged Canada in the since years since to likewise ban the production and sale of the old, abusable formula of oxycodone. Quite the opposite, the Canadian Department of Health has continued approving new generic forms of the old, abusable formula.

There was a brief moment when it looked like progress might be made. But then the new Canadian Minister of Health, who could force the adoption of abuse-deterrent technologies in as little as three months, seems to have recently abandoned an earlier plan by the previous government to phase out the abusable formula.

Frustrated, a bipartisan group of four senators and 8 members of Congress, including the entire Senate and House delegation from opioid-ravaged New Hampshire, sent a desperate letter this week to Canadian health officials urging them to ban the sale of abusable oxycodone.

In the six years since FDA banned the sale of abusable oxycodone, Canadian generics have streamed south into the United States with impunity. Today, these drugs have made their way to 49 of 50 states.

According to the website of StreetRX.com, a crowd-sourced platform that monitors the street value of both prescription and illicit drugs, an addict in Syracuse, New York can score an abusable, crushable 10-milligram pill of OxyContin for just $5. In Michigan, an addict can purchase an 80-milligram pill by way of Canada for $30.

There's no way around it: Americans have died as a direct consequence of Canada's policy of deliberate inaction.

Prime Minister Trudeau's visit to Washington this week is a remarkable opportunity for President Obama to constrain America's opioid addiction by finally forcing Canada to do today what it should have done years ago: be responsible.
Calling all HuffPost superfans!
Sign up for membership to become a founding member and help shape HuffPost's next chapter