This kitty is living it up, sailing the high seas.
Amelia the Tropicat lives with her human, avid surfer and California native Liz Clark, on a sailboat. The pair have been sailing around together since 2013, and the kitty's gained her own following for her life as an adventurous, furry sailor.
"She has a lion heart!" Clark, who is currently in Japan, told The Huffington Post. "It's really fun to see the way that her adventures resonate with people, possibly because of her courage to step outside of her cat comfort zone."
Clark, who's spent about 10 years sailing around the world in her boat, "The Swell," has traveled along the western coast of Mexico and Central America as well as the South Pacific, BuzzFeed reported.
She told the Dodo that she found her feline friend in an abandoned house in Polynesia. Though she brought Amelia aboard to feed her until she could find a suitable owner for the then-6-month-old kitten, she eventually decided that the cat was at home with her. Living afloat the water took a bit of getting used to, but Amelia soon adapted to life with Clark.
Clark and her furry companion like to go on walks on the beach, hike in the mountains, visit friends and go to open-air restaurants, in addition to sailing around. Amelia also has another fun hobby.
"On calm nights, she fishes off of a soft-top surfboard attached to the side of Swell with a small light that attracts fish," Clark told BuzzFeed News.
The dream life that Clark and Amelia the Tropicat live sounds almost too good to be true. The captain explained that she's able to support herself and her kitty through various sources of income.
"I make enough income to keep living this way through my brand ambassadorships with environmentally conscious businesses, especially Patagonia, Inc, who has supported me from the beginning of the voyage," she told HuffPost. "I also write articles, take photos, pick up odd jobs and keep a blog of my adventures."
Clark explains that ultimately, there's a lot we can all learn from Amelia's bravery and knack for exploration.
"The unlimited possibilities that arise by living with courage and passion are so well represented in her adventures," Clark said. "She is ... a living example of the messages I am trying to spread about following your dreams."
Support HuffPost
The Stakes Have Never Been Higher
Related
Before You Go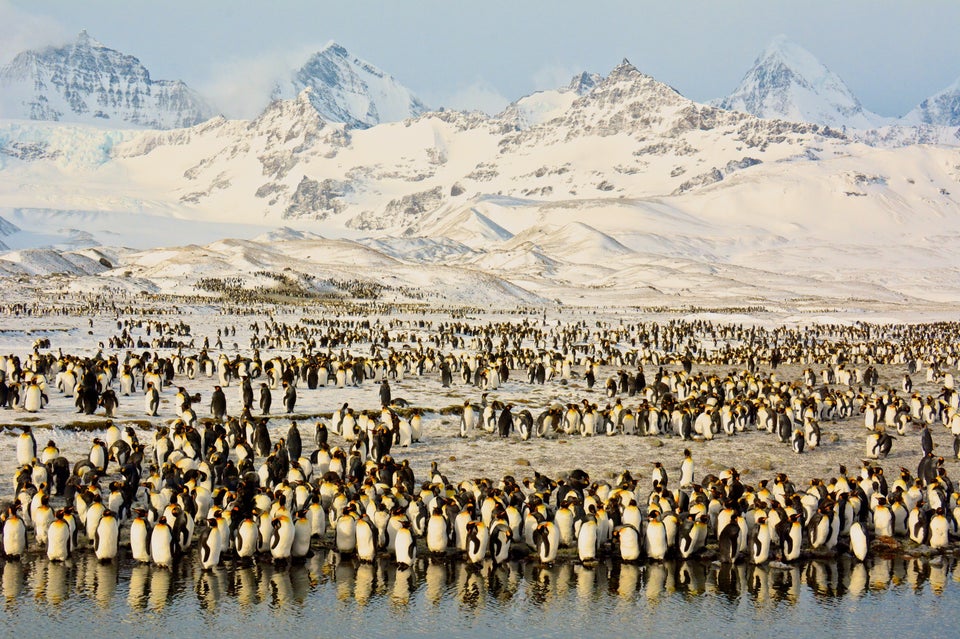 NatGeo's Travel Photographer of the Year 2016
Popular in the Community