This kitty is celebrating a big win -- at life.
These photos shared on Imgur this past weekend, feature a funny feline named Keys, with her paws up like she's enthusiastically celebrating a soccer goal. Hence, why the cat's been dubbed "goal kitty."
The pictures, which were shared by Kira Basciano, a friend of Kitty's owner, have been blowing up across social media and we totally get it. We really want to celebrate the cat's cuteness just as much as she looks like she's celebrating life.
From a sofa, to a rug, to a bathroom, it looks like Keys is ready to cheer at just about any location.
According to Keys' human, Peter Mares, who lives in Dana Point, California, the cat knows how to work the camera. He explained to The Huffington Post that once he noticed his cat stretch and pose a few times while he snapped her picture, he began rewarding her afterward with a treat, saying "I know what you want!"
Now, when she hears those words, Keys gets excited and throws her paws up.
"Every time I pop out my camera and say the magic [phrase], she poses," he told HuffPost.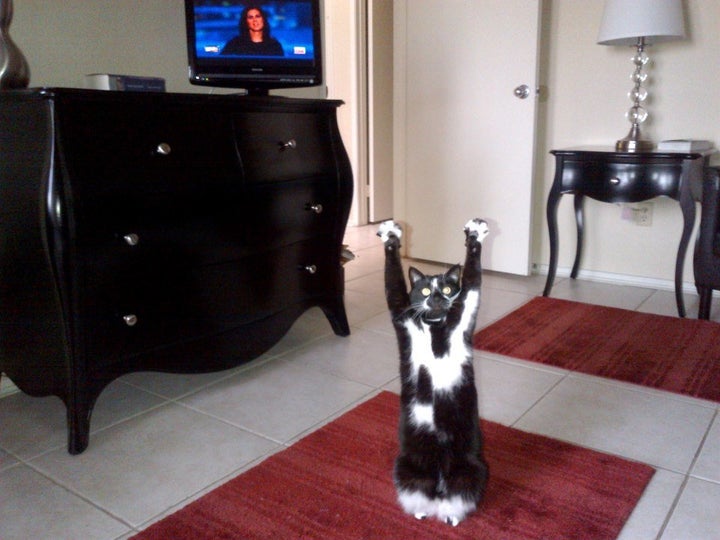 If you just can't get enough of the cat's zany pictures, fear not! Basciano recently started an Instagram account, where the cat is photoshopped in hilarious situations. So far, Keys has found herself as Leo's Academy Award and enjoying a roller coaster ride among other silly scenes.
Whatever you do, keep on cheering Keys!
Before You Go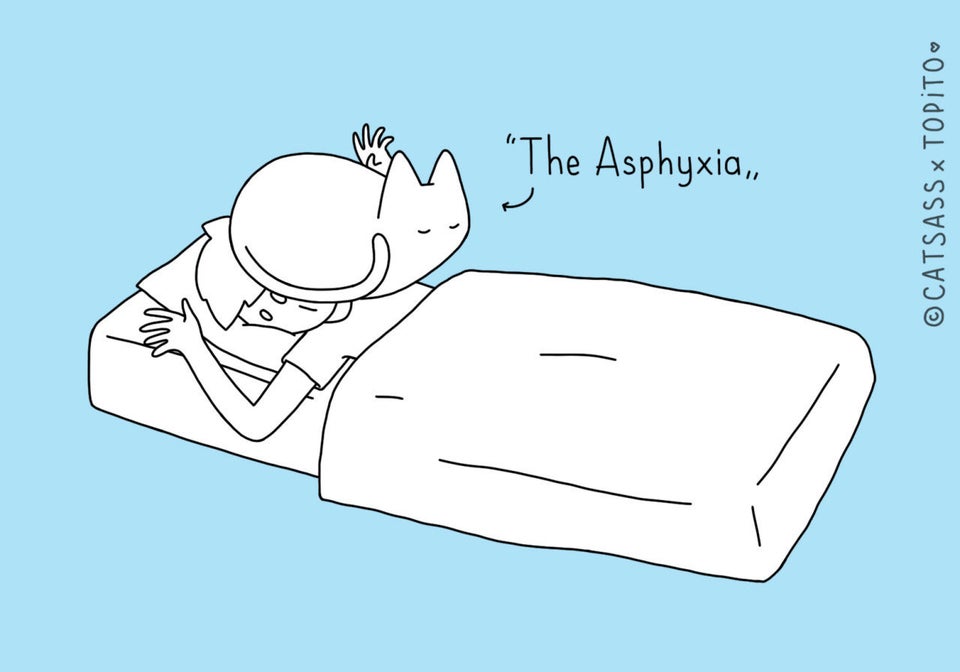 10 Sleeping Positions Cats Love
Popular in the Community