At first thought, Charles Schulz's beloved Peanuts comic strip might seem like it has absolutely nothing to do with the equally treasured '80s rock band, The Smiths. But, after some careful consideration (and a quick listen to "There's A Light That Never Goes Out"), you might come to the same conclusion we did... Charlie Brown and Morrissey are essentially the same person.
Don't believe us just yet? That's ok, we have graphic designer Lauren LoPrete to back up our claims. The Oakland-based artist has created a hilarious tribute to the Peanuts/Smiths parallel that combines Morrissey's wise and sullen words with the adorable antics of Charlie Brown and company.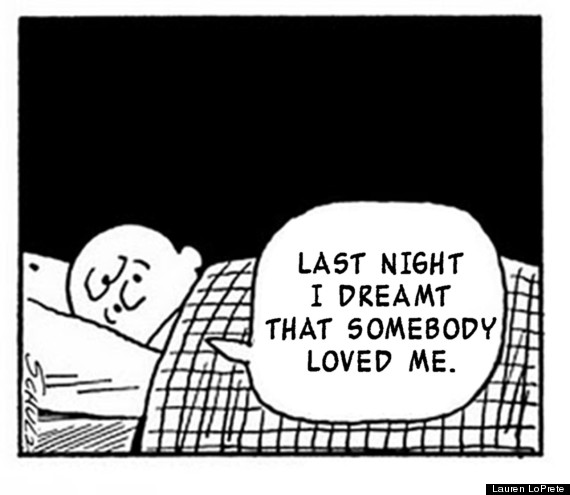 The series, appropriately titled "This Charming Charlie," is probably our favorite angsty reinterpretation of Schulz genius. Plus, we can't get enough of Morrissey and his moody crooning. Check out some of the project's witty examples below. All we can say is well done, LoPrete. Well done.